Review: Transport Group Intimately Pairs William Inge's COME BACK, LITTLE SHEBA with PICNIC
A great difference between the Broadway theatre of today and that of the 1950s, the decade when William Inge emerged as an important American playwright, is that the public couldn't see the kind of edgy, incisive drama on their television sets that live theatre was offering.
In many ways, Inge's 1950 Broadway debut, COME BACK, LITTLE SHEEBA, and his next play, 1953's PICNIC, took place in the same idyllic setting of white middle-American suburbia that would soon be presented on sitcoms like "Father Knows Best" and "Leave It To Beaver," both of which helped defined the country's view of itself.
Except that Inge dug beneath the surface to expose the unspoken truth that wouldn't be allowed on the airwaves for decades to come.
Transport Group's superb mounting of both of these plays in repertory is staged by director Jack Cummings III in an intimate environment that allows natural performances and gentle nuances.
For COME BACK, LITTLE SHEBA, set designer Dane Laffrey has the audience on two sides of a long rectangular space representing the kitchen, dining room and living room of Doc and Lola, with just two rows of seats on each side. The lengthy playing space allows for scenes on one side to be countered by silent actions on the other.
With riveting simplicity and realism, Heather MacRae gives a heartbreaking performance as Lola, who married high school sweetheart Doc after becoming pregnant. Their baby was stillborn, Lola was left incapable of conceiving again and Doc, who became a chiropractor after not being able to hack med school, turned to drinking.
Lola regularly looks out to the street and calls for her pet dog, Sheba, who was lost long ago, as was, in her closed-in community of moralistic conventions, any chance for happiness. Joseph Kolinski's elusive, quietly creepy Doc treats her with obligatory regard as she craves for affection, as he can't stop resenting the circumstances that required him to marry her.
Hannah Elless is Marie, the vivacious art student who rents a room from the couple. She has her own ideas about which boys you marry and which you have fun with. Her latest fling is track and field star Turk (David T. Patterson), who models for her figure study class.
MacRae's innocent fascination with Turk's physique counters her husband's fear of his own lust for Marie. John Cariani plays a series of service men who also attract Lola's attention, most amusingly a teenage milkman with a cracking voice.
For PICNIC, Laffrey represents the adjoining back yards of two homes in a rural Kansas town with plain wooden flats, and again places the audience in two rows on two sides.
In one home Flo (Michele Pawk, sporting crisp middle-America sensibility) has been left by her husband to raise their two daughters alone. 18-year-old Madge (Ginna Le Vine), who's expected to snag a husband and settle down before her privileges as the prettiest girl in town diminish, sells beauty aids at the local dime store while entertaining longings to escape the confinements of small town life. Her brainy adolescent sister Millie (believably adolescent Elless) is a sarcastic tomboy who dreams of moving to New York to make good on her artistic talents. She mocks Madge's physical charms while secretly envying the attention she attracts.
Renting a room from Flo is unmarried schoolteacher Rosemary (Emily Skinner) who claims to love the independence granted her by the single life. Her gentleman friend, Howard (Cariani), is in no hurry to be in a committed relationship.
MacRae now plays the congenial neighbor Helen, who sparks a change in the everyday sameness of these women's lives when she hires handsome young drifter Hal (Patterson) to pick up some extra money doing yard work, which he frequently does shirtless. While the other women go giddy over Hal's attractiveness, Madge is drawn to him because she sees in him someone who, like herself, is valued only for beauty. Complicating matters is that Hal's old chum is Madge's fiancé, Alan (Rowan Vickers), a financially well off guy who doesn't seem concerned with anything about his bride-to-be beyond her looks.
While Millie's determination to make an independent life for herself is the guts of PICNIC, the tragedy lies in Skinner's fascinating Rosemary, who gives off a sexy, carefree vibe until it's finally revealed to her that Howard is not going to marry her. The threat of spinsterhood drives her into panicked desperation.
COME BACK, LITTLE SHEBA and PICNIC were shortly followed by BUS STOP and THE DARK AT THE TOP OF THE STAIRS, but as the 50s gave way to the 60s, Inge's later works were all short-lived on Broadway. While he did receive a 1961 Oscar for his screenplay for "Splendor In The Grass," his representations of sexual repression may not have landed well during the decade of free love.
But the finely-acted pair presented by Transport Group offer beautifully subtle glimpses of human longings.

Related Stories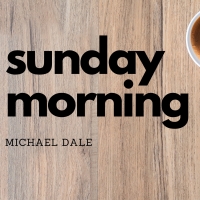 Sunday Morning Michael Dale: My Favorite Cease and Desist Letters

August 14, 2022

A while back. I was in an audience of theatre fans watching an onstage conversation between Frank Rich and Stephen Sondheim and the subject of unauthorized changes made in regional and amateur productions came up. The composer/lyricist mentioned that he had heard of a production of Company that ended with Bobby committing suicide by shooting himself.
---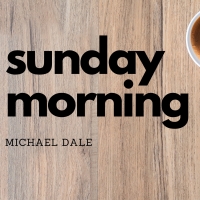 Sunday Morning Michael Dale: Dear Funny Girl: Let Julie Benko Sing!

August 7, 2022

Like many theatre fans, I'd been reading the raves she's been getting as Beanie Feldstein's standby, and since I doubted press would be offered comps during her run, I sprung for a ticket to see for myself.
---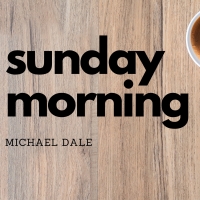 Sunday Morning Michael Dale: Alison Fraser Thrillingly Reinvents Cat On A Hot Tin Roof's Big Mama

July 31, 2022

A popular stage actor best known for being quirkily funny in musicals (Off-Broadway in March Of The Falsettos, on Broadway in Romance, Romance, The Secret Garden and Gypsy), Fraser reinvents a classic character and turns in a performance that thrills with its gutsy power masked by her character's well-rehearsed elegance.
---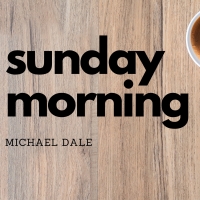 Sunday Morning Michael Dale: All Singing! All Dancing! All Legal! Cannabis! A Viper Vaudeville Opens at La MaMa

July 24, 2022

A collaboration of two of Off-Off-Broadway's favorite historically subversive companies, the HERE production of Cannabis! A Viper Vaudeville, presented at La Mama is an entrancingly fun and educational two-hour festival of song, dance and spoken word, beginning as a relaxing communal experience and evolving into a call for activism.
---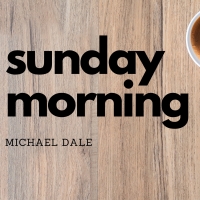 Sunday Morning Michael Dale: Ukrainian Children Coming To Brooklyn in a Play They Premiered in a Bomb Shelter

July 17, 2022

Irondale is arranging for Ukrainian solider Oleg Onechchak's ensemble of child actors to give two performances in Brooklyn of Mom On Skype, which was originally performed in a warehouse-turned-bomb-shelter in the city of Lviv.
---