Click Here for More Articles on DEAD POETS SOCIETY
BWW Review: Jason Sudeikis Stars in CSC's Crisp and Engaging Stage Premiere of DEAD POETS SOCIETY
While the work of director John Doyle has been a frequent presence at Classic Stage Company for the past few years, his tenure as the company's artistic director gets off to an impressive start this season with a crisp and engaging world premiere production of Tom Schulman's DEAD POETS SOCIETY.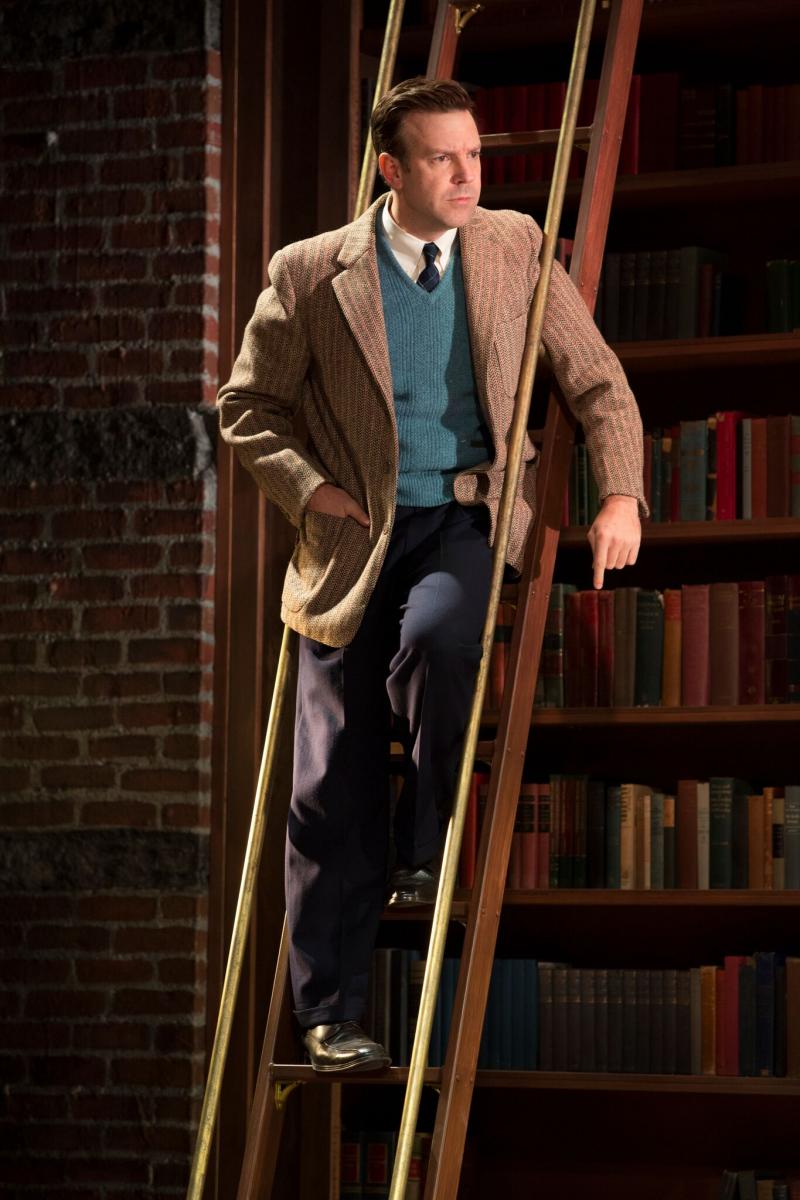 Doyle mounts a new text adapted from the author's Oscar-winning original screenplay, telling the story of free-spiritEd English teacher who, through the words of the great poets, inspires his students to think and act beyond the limitations of their school's traditions.
Jason Sudeikis is just terrific as John Keating, an alumnus of the elite all-male New England prep school Welton Academy, who, in 1959, defies the mathematical approach to poetry described in his students' textbooks and encourages them to take in literature as an invitation to express their individuality as they "seize the day!" He plays the role with a winning combination of preppy playfulness and compassion.
By contrast, David Garrison's performance as Headmaster Paul Nolan shows a man who, while certainly dedicated to the strict principles of his institution, is, in a different way, committed to guiding his young men to a successful future.
But this is a coming of age story, so naturally it's the young students who are the maIn Focus. The fine ensemble includes Cody Kostro as fledgling rebel Charlie Dalton, William Hochman as the lovesick Knox Overstreet, Bubba Weiler as the nerdy Steven Meeks and Thomas Mann as Neil Perry, the aspiring actor who defies the orders of his domineering father (Stephen Barker Turner) and gets cast as Puck in a production of A MIDSUMMER NIGHT'S DREAM.
When the boys discover that their new teacher was a member of a secret society of passionate Welton literature lovers, The Dead Poets Society, they create their own chapter of the forbidden community.
As with all rebellions, there are losses and tragedies, and DEAD POETS SOCIETY doesn't ignore the cost of nonconformity.
Clocking in at a little over 90 minutes, the intimate production moves swiftly, aided by the sparse efficiency of designer Scott Pask's set, which uses stacks of books to represent classroom desks and chairs.
Naturally, the initial value in adapting film favorites for the stage is to give new actors a chance to put their own spin on pop culture's beloved characters, but DEAD POETS SOCIETY may prove of greater worth when young boys just discovering their places in the world may get a chance to participate in school productions. Perhaps at an elite all-male New England prep school.