BWW Review: Based On Her Own Experience, Maddie Corman's ACCIDENTALLY BRAVE Tests The Boundaries of Love
"I should let you know I am not okay," playwright/performer Maddie Corman advises the audience at the outset of her completely absorbing solo piece ACCIDENTALLY BRAVE. "This isn't one of those shows where I'm here to tell you that I was okay and then I wasn't okay but now I am okay."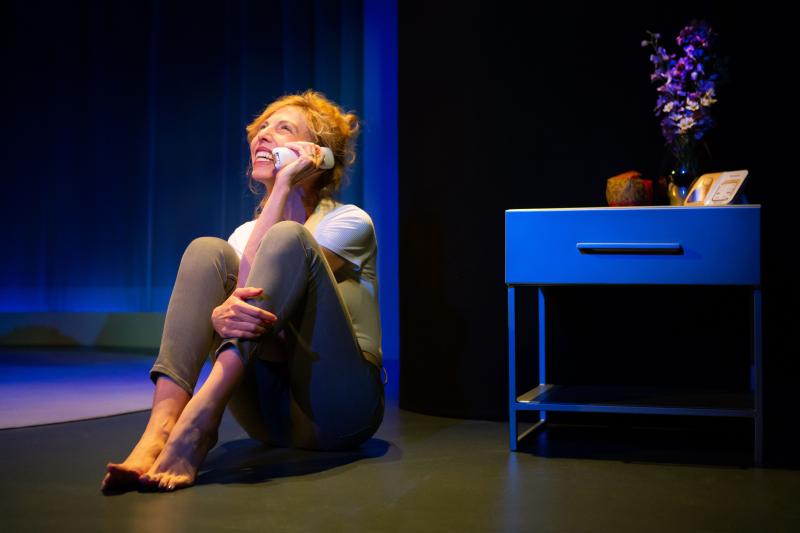 Four years ago Corman might have said she was doing just swell. Though by no means famous, she and her husband both worked steadily in the entertainment industry while raising three kids at their nice Westchester home.
Then early one morning, while driving to a Brooklyn soundstage to shoot "a guest spot on a semi-terrible TV show," she received a phone call from her daughter.
"Mom, the police are here!! Mom, they're taking Dad's computer!"
The next morning headlines informed the nation that he was arrested for downloading and sharing child pornography.
Corman never mentions her husband's name in the play. This isn't about him. It's about how the discovery of his secret affected her and what she decided to do about it for her own well-being, her kids' well-being and yes, the well-being of her husband and of their marriage.
"What I would like to share is my own story. And my own messy truth because maybe it will help someone whose life got turned upside down when she least expected it. Or maybe I just like to hear myself talk. Most likely it's a little of both."
After the initial shock and the flood of phone calls filled with sympathy and advice (both good and bad), an extremely famous person (whose name is also left unspoken) reaches out with comforting words that come from experience and becomes a valued telephone friend.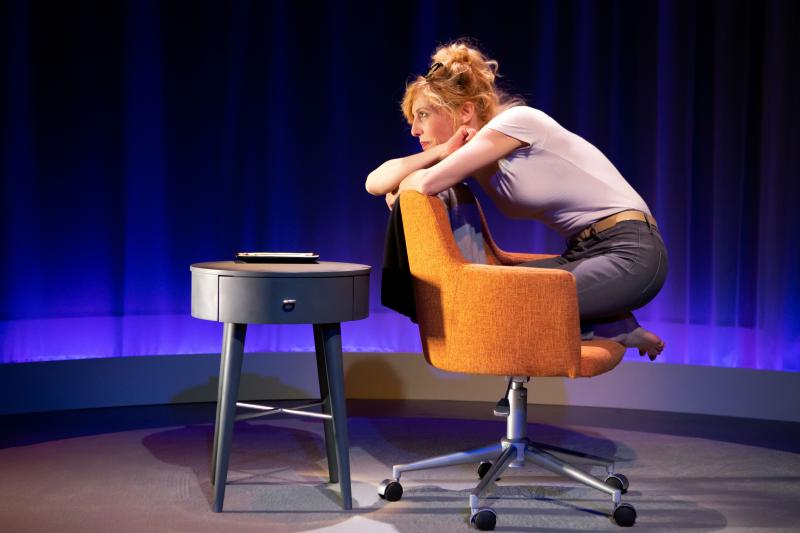 This is especially needed since her husband will be away at rehab for 45 days with their only time together spent during "Family Week," which, in his case, does not allow a visit from his children.
Working with director Kristin Hanggi, Corman discusses her pain and frustration with admirable honesty as she describes her experiences working with colleagues who have read all about her situation, and of accepting her husband back into their home when his rehab stay is over.
But she does so from the viewpoint of someone who has survived the worst and is getting through the rest day-to-day, so there's a great deal of humor in her presentation, such as in an anecdote about carrying on a casual conversation with a couple she's just met while holding a guidebook for partners of sex addicts. Or her extreme reaction when she realizes that this might be the last Halloween when they'd be legally allowed to greet trick-or-treaters at their home.
Remarkably, ACCIDENTALLY BRAVE never strays far from being a love story, or at least one that tests the boundaries of love. Despite moments of expressing pure hatred for her husband, she doesn't stop loving him. And there's extraordinary power and bravery within her compassion, making ACCIDENTALLY BRAVE a truly uplifting experience that allows you to believe that one day Maddie Corman will be okay.