BWW Review: Charles Jude Coaches Entrants for VKIBC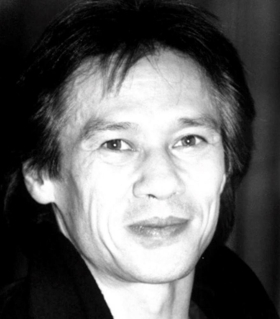 This year's Valentina Kozlova International Ballet Competition (VKIBC) is held at Symphony Space, N.Y. March 26 - March 30. On March 25, 2018 Charles Jude, former Etoile dancer of the Opera de Paris (Etoile is the highest rank of dancer at the Paris Opera Ballet) and Director of the Ballet de l'Opera de Bordeaux since 1996, coached the senior level (age 18-26) entrants in the compulsory dance from Serge Lifar's Suite en Blanc. The men dance Mazurka and the women dance La Cigarette. Mr. Jude appeared in the ballet many times while Etoile with the Paris Opera Ballet; and is also a trustee of the Lifar Foundation.
The young hopefuls entered the studio excited and determined. Jude generously demonstrated the parts of the variation he saw could use some work. He was magnificent and, to me, inspiring. The boys kept trying the steps again and again. I wondered what they were seeing in this elegant danseur noble. His attitude, his stature, his alignment all contributed to his extraordinary delivery, even when he was marking (doing minimally). With the young men, he corrected mainly choreography as well as musicality and little technique. There was much technique that needed correcting, but understandable that the dancers arrive with certain knowledge and preparation. The competition was set to begin the following day. A number of them seemed better for the experience, although I would have preferred more inspired understanding of the approach of this magnificent dancer. Perhaps this generation does not feel the Noble attitude. Jude's parting advice to the boys, "Listen to the music.".
Next, the senior girls entered the studio. Jude's demonstration of the girl's variation was just as inspiring. His arms and hands were absolutely beautiful. The young dancers did not seem to realize that they had before them the opportunity to learn from this Master. It is the way he moved that is exquisite. Fortunately for them, Jude spoke to the issue of their arms and hands. One or two began to get it while the others worked on it to the best of their ability (at the moment). Towards the end, Jude corrected the direction of energy through the body, as the choreography called for a pique. The common approach was to sit in the hip. Jude showed how to lift out the hip and lift and bend through the upper body. His core was stable leaving his arms free and expressive. For the girls, he spoke of the attitude though the body and the arms. One can hope that the most promising dancers drank in the quality information.
Photo courtesy of VKIBC.
Related Articles