BWW Prompts: Who Would You Like to See in the Stranger Things Play?
Today we asked our readers which character from the Stranger Things series they want to see on stage & who should play them!
We want to hear from you! Submit your response to our #BWWPrompts, where every week we'll be asking our readers on Facebook, Twitter, and Instagram questions to spark some theater conversation.
Read some of our reader's answers below!
---
Instagram
"Audra McDonald as the Mind Flayer." - @nathanforsbinderwrites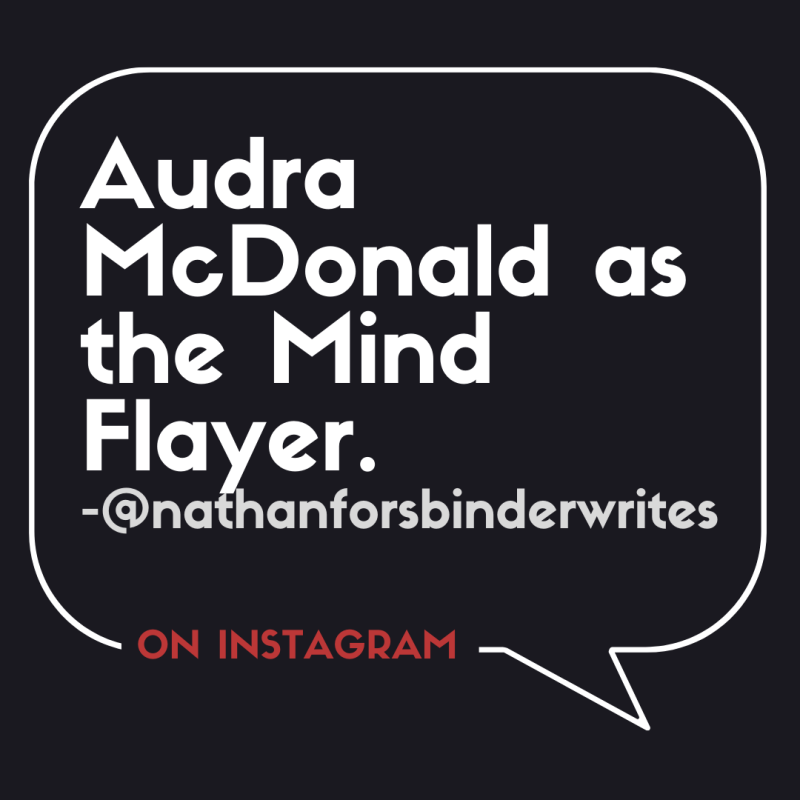 "Okay, but Amber Gray as Joyce is literal perfection." -@mara_helbi
"Eddie. Revive Eddie!" -@n1xtheg0bl1n
"Patrick Page as Papa." - @aktightaknow
"I think Alex Brightman would be perfect for this play." -@ashhishappy
"Patti LuPone as Venca." -@evastrazek
I just want Gaten to reprise his role of Dustin! He already has Broadway experience! Put him in coach!" -@friendlikeme93
"Bernadette Peters as a box of Eggo Waffles." -@dannykbernstein
"Barrett Wilbert Weed as Nancy for sure." -@silentlambcos
Twitter
"Mary-Louise Parker as Joyce would be fire." -@smartyshortie
"I know I already suggested him for Dustin, but I forgot that Darren Criss already has some experience as Eleven."
demogorgon?? more like demoGORGEOUS!! pic.twitter.com/a2wGbpIuAZ

- tyler oakley (gremlin era ?) (@tyleroakley) November 1, 2016
"Jason SweetTooth Williams as Hopper (original songs by Joe Iconis)!"- @scottyjamesdio