BWW Morning Brief November 28th, 2017: Off-Broadway Openings, #GivingTuesday, and more!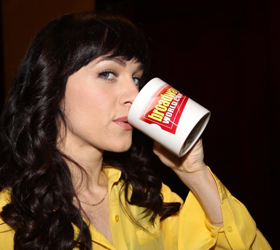 Good morning, BroadwayWorld! Because we know all our readers eat, sleep and breathe Broadway, what could be better than waking up to it? Scroll down for the latest news, and click HERE to learn more about how we've revamped our morning brief for 2017! Want our morning reports delivered via email? Subscribe here!

1)
Lin-Manuel Miranda Will Broadcast Live on Facebook From London Today
by Stephanie Wild - November 27, 2017
Lin-Manuel Miranda announced on Twitter that he will be broadcasting live on Facebook from London today, November 27, at 12:30 EST, 5:30 London time. Miranda said he will be taking requests for showtunes to lip sync as well as taking questions from viewers.. (more...)
---
2)
New Study Shows Audience's Hearts Synchronize At The Theatre
by BWW News Desk - November 27, 2017
Researchers at The University College London Division of Psychological and Language Sciences have found in a new study that audiences hearts synchronize watching live theatre.. (more...)
---
3)

Tony Nominee Josh Groban to Headline CBS's A HOME FOR THE HOLIDAYS, 12/19
by BWW News Desk - November 27, 2017
CBS today announced that singer-songwriter Josh Groban will headline the 19th annual A HOME FOR THE HOLIDAYS, to be broadcast Tuesday, Dec. 19 (8:00-9:00 PM, ET/PT) on the CBS Television Network. Also, Kelly Clarkson, Kacey Musgraves and Kane Brown are set to perform on the special.. (more...)
---
4)

CONFIRMED! Bruce Springsteen Extends Broadway Run!
by BWW News Desk - November 27, 2017
The Boss will indeed extend his time on Broadway, playing to packed audiences until June 2018.. (more...)
---
5)

VIDEO: Sara Bareilles Unveils Clue No. 2 for New WAITRESS Casting
by BWW News Desk - November 27, 2017
As previously announced, Betsy Wolfe shared her Waitress departure plans, stepping down from the role of Jenna on January 9th. Meanwhile, her current co-star, pop star Jason Mraz is scheduled for a final bow on January 15th. Sara Bareilles announced yesterday she would be unveiling clues for their replacements - check out the second one below and click here if you missed the first!. (more...)
---
---
Today's Call Sheet:
-Susan Soon He Stanton's TODAY IS MY BIRTHDAY makes World Premiere at Page 73 tonight!
-Ivo van Hove's THE FOUNTAINHEAD make its U.S. debut at BAM tonight!
-Celebrate #GivingTuesday with St. Jude Children's Research Hospital In NYC today!
-Broadway vets Stephen DeRosa, Jim Walton, and Kathleen Turner open AN ACT OF GOD at George Street Playhouse in New Brunswick tonight!
-PITS! The Unauthorized Holes Musical returns to the Peoples Improv Theater tonight!
---
BWW Exclusive: BroadwayWorld's Katie Lynch hangs out #BetweenShows with COME FROM AWAY's De'Lon Grant!
---
What we're geeking out over: Check out this sneak peek of Lin-Manuel Miranda on the CURB YOUR ENTHUSIASM season finale!
---
What we're listening to: Max von Essen and Julia Murney release 'O Holy Night' single to benefit Covenant House! Download the track on iTunes here.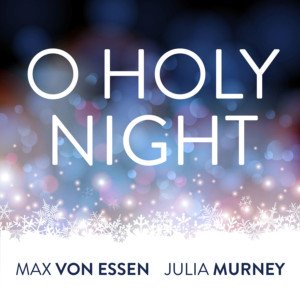 ---
Social Butterfly: Lin-Manuel Miranda broadcasted live on Facebook yesterday from London. Check out the full video below!
---
And a Happy Birthday shout-out to Colman Domingo, who turns 48 today!
Colman Domingo lives and works between London and New York. He was educated at Temple University and moved to San Francisco to begin a career on the stage. He is an Olivier and Tony Award nominated actor, GLAAD and Lucille Lortel Award winning playwright. Broadway credits: The Scottsboro Boys, Passing Strange, Well. Off-Broadway: The Scottsboro Boys, Henry V, Bright Ideas, Passing Strange, Blood Knot, Wild With Happy.
---
See you bright and early tomorrow, BroadwayWorld!
Related Articles