BWW Interview: Listen Up To Broadway Sound Designers Fitz Patton and John Shivers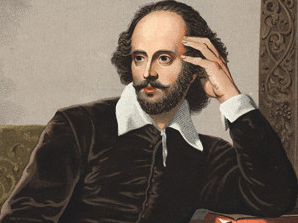 In May of this year, BroadwayWorld reported of the discovery of a bird whistle thought to have been used for 16th Century performances of Shakespeare's ROMEO AND JULIET, found at the site of what was once London's Curtain Theatre. In Elizabethan times, this would be an example of what we now call sound design.
Simple sound effects and musical instruments were the major tools of sound design from the ancient Greeks to early 20th Century, when recording devices first started entering the mix.
Most Broadway theatres were built in the early decades of the 1900s are were acoustically designed to carry the unamplified voice of a trained actor to the back of the house, but acting styles were more presentational in those days and the subtler requirements of naturalistic plays, plus the influx of ambient noise caused by technological advances, led to an increased use of floor mics during the 1950s.
By the 1990s just about every performer in a musical, and many in straight plays, went onstage wearing a body mic, not only allowing for greater volume and clarity, but increasing staging options by eliminating the need to speak out to the audience or be near a stage mic.
And as amplification became more sophisticated and versatile, the role of the Sound Designer grew more and more artistic. Today, the work of a Broadway Sound Designer can be just as effective in conveying a director's interpretation of a theatre piece as the designers of the sets, lights and costumes.
"There are three components to sound design," say Fitz Patton, who has accumulated 14 Broadway and 35 Off-Broadway sound design credits since 2002, and has received Drama Desk Awards for WHEN THE RAIN STOPS FALLING and the 2016 Tony-winner for Best Play, THE HUMANS.
"One is design of the system and all of the science that goes into making the sound as clean and clear as possible. Then there's the design of natural sound effects; taking the sounds of the world of the play and imaging them so they read as naturally and realistically as possible. The last part is writing music, which many Sound Designers do. That form of scoring is similar to film composition."
Patton's work has been almost exclusively for non-musical plays, which accounts for his task of musical scoring. A look at the careers of Broadway's Sound Designers shows a definite separation between those who work on plays and those who work on musicals.
"If there's going to be a lot of additional sound in a musical, very likely there'll be a second person working on it," he says.
"We're usually given a separate contract for composing music. All designers are different, but if a designer is known for writing music there's the assumption he'll do it, in part because it makes fitting in the music and its tonality easier when the designer writes it."
Like any creative artist, Sound Designers will work with directors to discuss ideas on how their work will contribute to the production's overall vision.
"The first thing is that you try to pick up on the overall emotional tone of the play. There'll be an implied sense of what the lighting is going to be and what the space is going to be. You look for dominant characters in the play and ask what kind of emotional tone they set."
"There are also aspects of the genre of the play that I look for. If the play has fifteen scenes the music is different than if it has three, because you'll work with a theme or a certain kind of musical tone and you'll eventually evolve over those fifteen opportunities. If you're dealing with a play that has physical violence or has someone who is capable of that it'll bring out different qualities in the music."
While one might think that the same sound of a door slam or whir of a washing machine could be used for any play that calls for it, Patton says he creates every sound specifically for each production. "It makes it easier to be specific faster than to take a stock effect and adapt it."
In THE HUMANS, the sounds that occur in and around the old Chinatown building where the play is set impeccably define the play's location.
"For THE HUMANS, everything was recorded for the play in my building or around my building."
The process gets more involved when it comes to providing natural ambiance. Patton uses the example of creating the sound of a field of cicadas for an outdoor scene.
"I would create a twelve channel sound file and each speaker would have its own discrete sound content to recreate the feel that they're all around you. It's a ribbon effect but not like you're hearing the same sound copied twelve times around you."
"The dry simple fact of the sound itself is one thing, but when it's put in a space, you use the sound to set up an aural dimension. So if you have cicadas behind you, in front of you and to your left and right, they're all different. They're making sounds at different rates and speeds and have slightly different tones to them, so you get a sense of three-dimensional space where sound is used to create a psychological aural dimension. It gives you the information about the thing you're hearing but it also tells you about the space you're in."
Patton also explains that sound can be used to give the audience a sense of the size of the place depicted on stage. This becomes especially important when a production is moved from one-sized theatre to another. Patton first worked on THE HUMANS when it played at Off-Broadway's 425-seat Laura Pels Theatre. It then moved to Broadway's nearly 600-seat Helen Hayes Theatre and has now transferred to the over 1000-seat Schoenfeld
"It's an intimate play and we're not rebuilding the set so you have to bring the audience closer. You design a system so it's very clear and we'll bring some of those sounds forward a little bit so that people feel acoustically and psychologically like they're closer to the stage than they are. They're going to hear the sounds in the play a little more clearly than they would in real life."
He says adapting a production from one theatre is a rapid process. "I come in at the last day before we start tech to make sure the design has been transferred accurately and then I'll work with the director for 3 or 4 days."
Maintaining the sound design is the job of the board operator, with whom Patton corresponds regularly during a play's run.
In 2008 the Tony Awards introduced sound design categories for both plays and musicals. Many were outraged when, in 2014, they were discontinued.
"Unlike the Drama Desk Awards, where you have a small number of nominators who see 300 productions every season and know how to evaluate sound, the Tony is more of a crowdsourced award and I think the voters are comprised of a lot of folks who maybe haven't had much of an education in sound and don't have a basis for judging it. You want to move forward. It felt like they were taking a step back by eliminating the award instead of solving the problem. I think we'll get it back. I really do."
---
John Shivers was awarded a Tony for his sound design of KINKY BOOTS and is also currently represented on Broadway by his work in PARAMOUR and as associate Sound Designer for THE LION KING. While his Broadway resume of twenty-two productions is dominated by musicals, he sees no reason to for a Sound Designers to limit themselves.
"There are often different approaches necessary for musicals versus plays but as with all productions each show has its own set of requirements. So, I would say as long as you can figure out what is appropriate and how to achieve it for a given production you should be able to do both equally well."
His career as a Sound Designer began as an off-shoot of a different childhood ambition.
"At age eight I decided I wanted to be a rock star and began pursuing this passion by learning to the play the guitar and sing. I performed in several local bands starting in elementary school and continued all the way through postgraduate school. During these formative years, and as a means to an end, I gained a great deal of experience with live sound reinforcement and recording. This proved to be extremely valuable experience when the rock star thing didn't exactly pan out."
Shivers transitioned to working full-time for several recording studios as an assistant, eventually becoming an engineer working with names like Billy Idol and Kid Creole. He switched to working in live sound in 1983 at an Atlantic City showroom.
"I worked with an incredibly varied and diverse group of entertainers from comedians such as George Carlin, Buddy Hackett and Bill Cosby to performers such as Tony Bennett, Linda Ronstadt, Gloria Estefan, The Manhattan Transfer and many others. Soon afterwards, I started to tour with Gregory Hines and then with Dionne Warwick and toured extensively throughout the world, designing systems and mixing shows in a wide variety of venues. These venues ranged from a private party in Ted Kennedy's Virginia living room, to Madison Square Garden, Radio City Music Hall, London's Palladium, and even a private concert with Frank Sinatra and Sammy Davis Jr on the USS Intrepid. I also designed and mixed 2 consecutive years of Dionne's AIDS benefit concerts. The first of which was in Washington DC at the Kennedy Center and second at Avery Fisher Hall in New York. Artists for this these events included Stevie Wonder, Elton John, Luther Vandross, Gladys Knight, Cyndi Lauper, and many more."
By 1990 he began getting mixing work on Broadway, and in 1996 earned his first Broadway credit as associate Sound Designer for BIG.
When asked how he would describe his profession to an average theatre-goer, he replies that, "at a very basic level, a Sound Designer is responsible for providing a means to present all sonic elements in a production to every patron in a given venue in such a way that the story is fully represented."
"Sound design," he continues, "is part art, part science and part psychology and every productions requires a different amount of each. Some productions are pretty straight forward and things fall into place quite smoothly. Others require a lot of input and attention to details that may not fall under the typical sound design umbrella. In terms of artistic contribution, creating an appropriate aural environment through the use of sound effects, special effects or simply enhancing the dynamics of the orchestrations can help add to a visceral experience."
Delving deeper, he says "I think to truly understand the art you must have some background and/or experience in music, acoustics and in some manner learn the many different technical aspects necessary to put a design together. Some of this can be learned in school but much needs to be learned through hands on experience. You must be able to see the 'big picture' and to be able to put the many detailed pieces together to make a cohesive big picture. You also must be able to maintain objectivity."
Typically, Shivers says he'll design two major productions, two regional productions and a handful of workshops every year. He also supervises the many productions he's responsible for maintaining.
"THE LION KING has been amazingly prolific and often mounts a new production each year and the Muny in St. Louis seems to be evolving into a regular summer commitment."
On musical projects he maintains a very close relationship with the music director, music supervisor, orchestrator, arranger and composer. "Representing their work is in large part what a Sound Designer does."
As far as sound effects go, Shivers gets them from a variety of sources: "The Internet, some SFX libraries I have and 'in the field' recording where I take a microphone and interface and make the recordings directly. Most, if not all of the effects from any source are then to one degree or another manipulated to meet the particular need."
During the production period, he works with an associate, a production audio supervisor, the head of department (A1/mixer) and 2 people backstage (A2/backup mixer and A3).
"After a show opens the associate generally maintains the show artistically and the production audio supervisor maintains the show from a technical standpoint."
Regarding the elimination of the Tony Award categories for sound design, Shivers believes that the issue may be that the nominators and voters need to be more knowledgeable about what artists in his profession do.
"I, for one, would love to try to help to develop and expand the knowledge necessary to help the nominating committee and voters fully understand just how much goes into creating a proper sound design and the importance of it to the success of a show."