BWW Interview: Jason Robert Brown Talks His Upcoming London Palladium Concert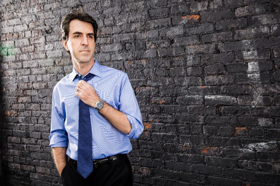 Jason Robert Brown is a composer, lyricist, and conductor known for his work such as The Last Five Years, Bridges of Madison County and Parade.
The three-time Tony award winner is coming to the London Palladium on 11 April as part of BBC Radio 2's Friday Night is Music Night series, along with special guests Norm Lewis, Betsy Wolfe and Rachel Tucker.
Did you grow up going to the theatre?
Yes, absolutely. We didn't go to Broadway shows except maybe once a year if we were lucky and there was something appropriate running. But I always wanted to see school plays and community theatre things. From very early on, I had said that I wanted to be an actor, which it turns out I didn't want to be. It seemed like fun to me to be a part of that world very early on.
When did you know that you wanted to be a composer?
It wasn't related to theatre necessarily. I started writing songs when I was seven or eight or nine. When I got a piano, I decided it would be fun to write songs. I'd been doing that for a while and I guess I thought, oh I could write songs that were in shows.
I think the songwriting part was always that I was going to be Billy Joel, I was going to be a rock star. It wasn't until fairly late in the game that I realised the songs I was writing melded very well with this idea that I had that I wanted to be in the theatre.
Who were your influences?
I think my influences are pretty obvious; I wear them on my sleeve all the time. There's Stephen Sondheim obviously and there's Leonard Bernstein, Joni Mitchell and Billy Joel. I think those four people make a pretty big version of my sound.
Then you have to tie in - I spent a lot of time playing gospel music and R&B music, so there's a lot of Stevie Wonder and Aretha Franklin that all showed up in my work fairly early on. I was a disco child. When I was growing up, Donna Summer was the thing and I had all of the albums.
You also have to combine that with Steve Rice and a whole host of what you would call classical composers who made my sound what it is now.
Are there any current composers that you're excited about?
I'm always interested in what Adam Guettel has to say - I know he's been working on some stuff and I hope I get to hear it soon. I think everything David Yazbek does is really smart and great and I always love listening to that stuff.
In terms of what you'd call the up-and-comers, I think Shaina Taub is a thrilling voice and a great writer with a really great sense of character. She seems to have a vocabulary that I really respond to.
How do you think we could do more to mentor new composing talent?
I think mentoring is a bunch of question marks. I think the answer is that you have to produce the shows. Nobody learns how to do this until their show is actually in production: not in a workshop, not in a reading, but actually in front of an audience.
You can learn a lot by doing your own homework and making sure that your work is good and having great collaborators. But if nobody is going to step up and produce the work, then it's all just nonsense. It becomes a completely theoretical art form. What you may find out when you produce it is that there's not a big enough audience to respond to the kind of work you want to be supporting.
In which case, what do you do about that? Is it then supposed to be a not-for-profit art form? Is it supposed to be subsidised by the government? Is it supposed to be a small cultish thing? And meanwhile Elton John and Andrew Lloyd Webber can do everything in the big theatres and the small theatres will be where the good work happens?
I don't claim to know the answer to that. But I think there's a lot of this talk about mentoring. For as long as I've been alive, British people especially have been asking "How are we supposed to get musicals to be good over here?". I keep thinking, maybe you guys just don't care. Maybe the British audience just likes what they have.
Was there a moment when you felt like you'd 'made it' as a musical theatre composer?
Yeah sure, when I got a Tony Award. I think getting a Tony Award made it feel like I'd made it.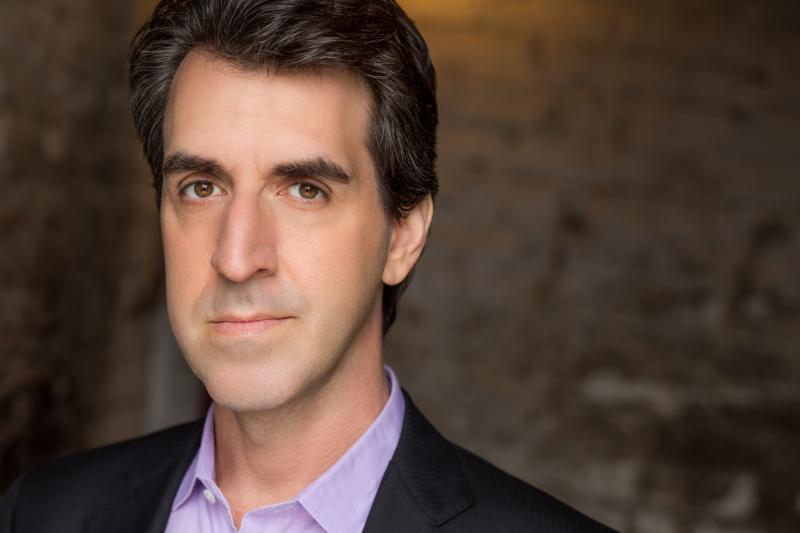 You've had success with shows like Parade, Bridges of Madison County, and 13 the Musical. What are some personal career highlights for you?
I wake up in the morning and I know that I write for musical theatre for a living. That's a career highlight every morning.
For me at this point, I get to look back at this body of work I have created and say, "I did that". It's not just about The Last Five Years or The Bridges of Madison County. It's not just about any one of the shows. It's not about my solo album or my concerts or conducting orchestras or any of that stuff. It's about all of it put together.
I have built this life and this career that I'm immensely proud of. I can be so proud of what I put out in the world and I get to still keep creating it - and what could be better than that?
Is there a show that you think could really use a revival now?
All of them. I think they should all be running on a continuous loop. I love the shows. I feel like they all have something specific to say about the world, but also something specific to say about me and who I was when I wrote them. I love it when audiences get to get in front of the work.
One of the weird things about writing for the theatre is when you make a movie, everyone sees the same movie that you made. But when you write for the theatre, everybody experiences it very differently if they ever get to see it at all. It's a weird thing and I've come to embrace it and love it. But if you ask should the shows be up and running, anything anyone wants to put up I would be delighted to have in the world.
In 2014, The Last Five Years was made into a film. What was that like?
The movie was great. I'm still sort of amazed that it happened. It was a chance to work with people who are brilliant at what they do and to try and translate my stuff into another medium. I felt like it was very successful and very exciting.
I had never intended for The Last Five Years to be a movie. It takes a lot of work to turn it into something that makes sense on the screen, because it was a very theatrical concept to begin with.
I thought Richard LaGravenese, who directed it, did a beautiful job with it. No one was ever going to be better at that than Anna [Kendrick] and Jeremy [Jordan], who did such beautiful jobs with the score and the acting. So I'm very happy with the movie. What's not to be happy?
How was your writing changed over time?
A lot of the writing I'm doing now is much more political in nature. I don't think I ever anticipated I was going to turn into a political writer and I don't much like being one. But it's very hard to be in this world and not respond to it. I'm doing my best with that.
I have a new album that's coming out at the end of May and we'll be doing several songs from that for the concert. A lot of those songs feel like very important things to say. Not just me as songwriter, but me as a 47-year-old American, me as a father, me a partner getting to say all those things.
There's all the work that I did for the past 20 years, and there's the work that I'm doing now. They all talk to each other and reflect on each other in different and exciting ways. I feel like the work I'm doing now is very important for me to do. I try and stick with that and feel it and hear it.
You've taught for ten years at the USC School of Dramatic Arts and you're doing a semester at Princeton in the fall. What do you enjoy about teaching at a university?
For me, the thing about teaching is that - it's a cliché, but it's true - if you're doing your job well, you're actually learning something. It's not about me just passing on all these jewels of wisdom I have, but me getting to learn something from these students that I work with. For me, it's very much of a recharge.
I get to be in this environment with these people who are passionate about the theatre and passionate about their work and that inspires me. It feels like a privilege.
If in the process of doing that, I get to offer them something that's helpful or useful, that gets them farther down the road, then that's great. I presume that's why they let me do it. For me, I do it because honestly it helps my work and it helps my life.
Are you excited to be doing your concert here at the London Palladium?
The BBC asked if I would come and do the concert and there was no reason on Earth to say no. It's working with an amazing orchestra, and then to get those three singers to come.
Betsy [Wolfe] and Norm [Lewis] don't perform much in the UK, so getting them to come over is fantastic. And I love love love Rachel Tucker. So I get those three singers, I get to sing myself, I get to conduct the orchestra, I get to play the piano.
We had such a great time at the Palladium last year when we did Honeymoon in Vegas, I just love that I get to go back to it. Boy, it's a fantastic room.
Are you looking forward to working with the BBC Concert Orchestra?
Yeah, they're really good, so whenever you get to work with a really good orchestra, that's a good thing to do.
Can you give us any hints to what we'll hear that evening?
Like I said, there'll be a bunch of stuff from my new album which all four of us will be doing. Then there's obviously songs from all of the shows, particularly things that Betsy and Norm and Rachel all sort of know and feel in their bones, which is great.
They've all been part of my residency at Subculture in New York, so we've gotten to do a lot of material together. Then there's also some new things I asked them to look at.
I'm particularly excited we're doing a suite from a piece I did called "The Trumpet of the Swan", which was an orchestral piece I wrote with Marsha Norman. So we've written a new suite from that material which will premiere at the concert, which will be great.
We also have a suite of songs from Bridges of Madison County. So we're going to do both of those, and that's a lot of fun.
Any other projects coming up that you can tell us about?
I'll announce what I can from the stage that night, but other than that I have to keep it quiet.
Finally, any advice for aspiring composers and lyricists?
My advice is always the same, which is you can't be afraid to criticise your own work. You can't be afraid to push it to be as good as it can be. I think a lot of writers finish a draft and do a victory lap around the room and close the computer and say "Great, I'm done".
You have to have the courage and the instinct to go in and if that line doesn't work, you have to make it better. If that chord isn't what you want it to be, you have to sit there until you get the chord you're looking for.
Knowing what your own bar is and saying "I'm not going to settle for anything less than the best version of what I can do" is the only advice I offer anymore. If you are as good as you possibly can be, then the world will find you and they will find you at your level.
An Evening with Jason Robert Brown takes place at the London Palladium on 11 April.
Related Articles