Click Here for More Articles on BEAUTY & THE BEAST
BWW Interview: Choreographer Anthony Van Laast Talks BEAUTY AND THE BEAST
Choreographer Anthony Van Laast has worked extensively on both stage and screen, from Mamma Mia! and Bombay Dreams to Harry Potter. His latest project, the life action version of Disney's Beauty and the Beast, is now available on DVD, Blu-ray and digital download.
Did you know Beauty and the Beast well beforehand?
Yes, I'm a fan of the stage show, and of course very familiar with the animation film as well. The biggest challenge for me was taking numbers like "Be Our Guest" or "Gaston" and finding a new angle while serving the same story points. "Gaston" was done so brilliantly on stage. But one of the advantages of working on film is you can direct what people see and really choose the story you want to tell.
Were you apprehensive about taking on the motion capture and CGI?
The funny thing is when Bill Condon asked me to do it, I hadn't thought about that at all! In the stage show, it's people playing the teapot and so on. And then I suddenly realised "Of course, it's the real world - it won't be a dancer in a suit. Oh my god, I've got to choreograph this whole sequence for CGI."
I went back to school: I did lessons on pre-visualization, figuring out how to work with the people in grey suits with dots on them, working with storyboard artists - and I mapped out each number with the dancers so the animators could see it.
What was at first daunting became unbelievably exciting, working with teams of people I would never get to work with, and in the end rather enjoying not even having dancers there - just these animated teacups that would do whatever I wanted!
How do you choreograph for something like a teacup?
We wanted all our objects to take on their own life, because everything surrounding them is so alive. So the desire is you're not watching a candlestick or teacup or wardrobe, but characters and how they move and express themselves within those boundaries. I spent about nine months just working on "Be Our Guest". It was a big, big challenge, but hugely rewarding.
Did you want to include the dance references that the animation film does?
We have one Busby Berkeley effect in there, but I was quite disciplined and said to myself that I didn't want to watch the animation too many times. If you're a dance buff, you will probably spot these tiny references - there's a Martha Graham moment, Bob Fosse, Jerome Robbins, Bollywood, Singin' in the Rain. All my heroes.
What was it like doing the iconic title song waltz with Emma Watson and Dan Stevens?
The waltz is really interesting, as it's not written as a waltz - it's in 4/4. So I worked with the musical supervisor to turn it into 3/4 against a 4/4. Emma I was lucky enough to work with on Harry Potter, so I knew she could dance well, and Dan's a good mover, so it was just a matter of repetition. I had about three months with Dan and four with Emma.
The major thing was that Dan had to be much higher than her as the Beast, so we could get her eye level correct, which meant he was learning the waltz while wearing stilts and 10-inch platforms! Emma's biggest fear, quite rightly, was him treading on her toes.
But he was unbelievably brave, and she was too - they did such a great job. It was really a fabulous experience. It's very technical and painstaking, putting something like that together for film, but they brought the emotion to it too, and it was all so worth it in the end.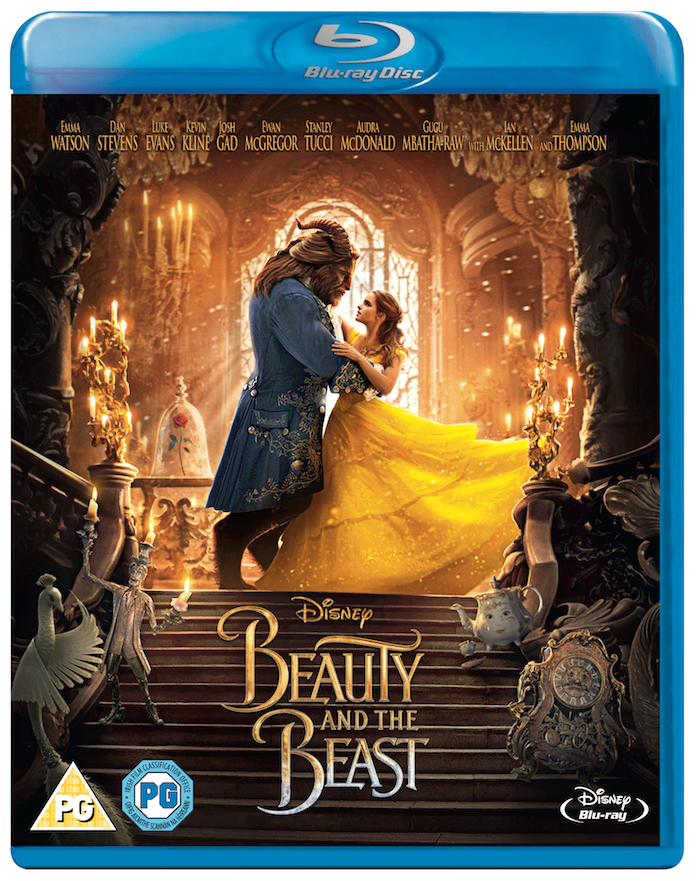 Was this film an unusual experience as a choreographer?
It really was a dream job. It's rare to have so many different styles and types of sequence on one project like this, from that intimate waltz to the big opening number going through the village or the pub romp with "Gaston".
I also got to be part of the whole process as a member of the creative team, which I loved. Seeing the finished product, I'm just unbelievably proud of what we all achieved.
I had a wonderful time working on Mamma Mia! as well, which was also working across the whole project - that's really satisfying. I'm excited to get back into it for the sequel - that'll be another nine/ten-month job. So I'm really getting the chance to hone my film skills!
What else have you got coming up?
There's a film with Will Ferrell and John C. Reilly, Holmes and Watson, and I'm back with the amazing Phyllida Lloyd, who I did Mamma Mia! with, for the Tina Turner stage musical. I'm terribly lucky to have a busy life in theatre as well.
Finally, what's the response been like to your work on Beauty and the Beast?
Well, the great thing for me is I have grandchildren, and to actually do a film I know they're going to watch and hopefully one day their children as well, to produce something iconic in that sense is just wonderful. I'm a bit of a hero at home, and I've been enjoying every moment!
Beauty and the Beast is available now on on DVD, Blu-ray, 3D Blu-ray and digital download