BWW Exclusive: The Scarce History of Tony-Nominated Female Writers by the Numbers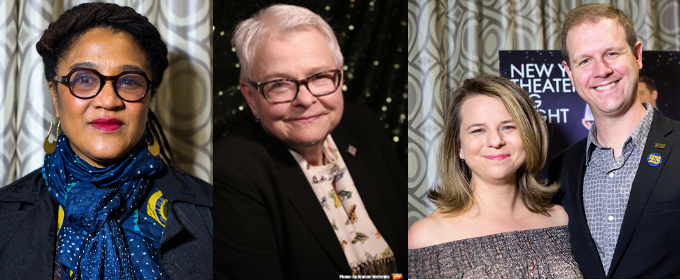 This year's Tony Award nominations feature a rarity: a Best Play category comprised of as many women as men. Surrounding Paul Vogel's INDECENT and Lynn Nottage's SWEAT, however, is a profusion of male-written work; of the Best Musical nominees, only one includes a woman on its writing team (Irene Sankoff of COME FROM AWAY).
Despite this year's unusually outstanding representation of female playwrights, the Best Musical, Book and Score categories mirror the scarcity of women that has become commonplace in the writing categories at the Tony Awards.
With 2017's modest representation for women writers, we looked back at the history of Tony nominations for female authors and composers.
---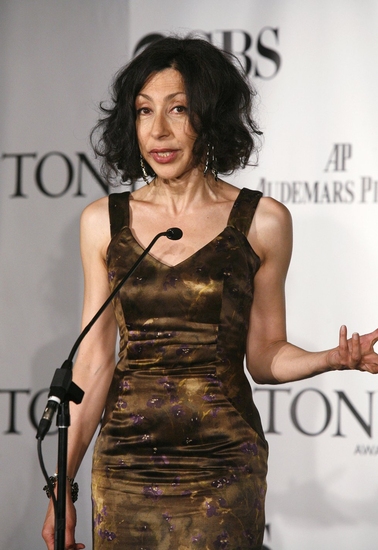 Since the first Tony Awards in 1947, 70 Best Play winners have been crowned. Only five of these have been written, to some degree, by women:
2009: Yasmina Reza, GOD OF CARNAGE
1998: Yasmina Reza, ART
1989: Wendy Wasserstein, THE HEIDI CHRONICLES
1961: Jean Anouilh and Lucienne Hill, BECKET
1956: Frances Goodrich and Albert Hackett, THE DIARY OF ANNE FRANK
Only three of these were written solely by women; BECKET, while translated by the female Hill, was originally written by a man, and THE DIARY OF ANNE FRANK flaunts the work of both Goodrich and her male writing partner.
Wasserstein, in 1989, was the first woman to win solo, and Reza is the only woman to win twice or since.
---
Of the 267 total Best Play nominees, only 32 have been written, to some degree, by women. This includes plays that were translated by women, but originally written by men, as well as plays with male co-writers.
27 have been written entirely by women, meaning solo female voices account for just over 10 percent of all Best Play nominees.
---
As noted by @TheIntervalNY, 2017 is only the third year in which more than one nominee has been written solely by a woman.
This is only the 3rd time the Best Play category has had more than one play authored by a woman. The other two years were 2002 & 1960.

- The Interval (@TheIntervalNY) May 2, 2017
In 2002, Mary Zimmerman's METAMORPHOSES and Suzan-Lori Parks' TOPDOG/UNDERDOG shared this honor. In 1960, it was Lorraine Hansberry's A RAISIN IN THE SUN and Lillian Hellman's TOYS IN THE ATTIC.
There has never been more than two female nominees in a single year.
---
The longest "streak" of female Best Play nominees is three years; that is, there has never been more than three consecutive seasons that have included at least one female nominee in the category.
---
Between 1962 and 1973 (11 years), not a single female playwright received a Best Play nomination. Marjorie Barkentin broke this streak with ULYSSES IN NIGHTTOWN.
More recently, a similar, albeit shorter, drought occurred from 2005 to 2008.
---
Of the 248 Best Musical nominees, 84 (approximately one-third) have included at least one female bookwriter, composer or lyricist. This number includes jukebox musicals and revues, some of which feature as few as one song written by a woman.
Only six have been written entirely by women:
2016: Sara Bareilles and Jessie Nelson, WAITRESS
2015: Lisa Kron and Jeanine Tesori, FUN HOME
1991: Lucy Simon and Marsha Norman, THE SECRET GARDEN
1985: Barbara Damashek and Molly Newman, QUILTERS
1978: Elizabeth Swados, RUNAWAYS
1973: Micki Grant, DON'T BOTHER ME, I CAN'T COPE
THE SECRET GARDEN, composed entirely by women, at the 1991 Tony Awards:
---
1978 is the only year in which every Best Musical nominee has had at least one female writer. However, only two of these, ON THE TWENTIETH CENTURY and RUNAWAYS, boasted original work by women. The other two, AIN'T MISBEHAVIN' and DANCIN', were revues, and heavily favored the preexisting work of male artists over that of female artists.
---
Of the 69 Best Musical winners, 15 have had at least one woman on their writing team. Again, this number includes jukebox musicals and revues, most of which feature minimal female-written work.
Only one, FUN HOME, with music by Jeanine Tesori and book and lyrics by Lisa Kron, is written entirely by women. This triumph did not occur until 2015, 69 years after the first Tony Awards.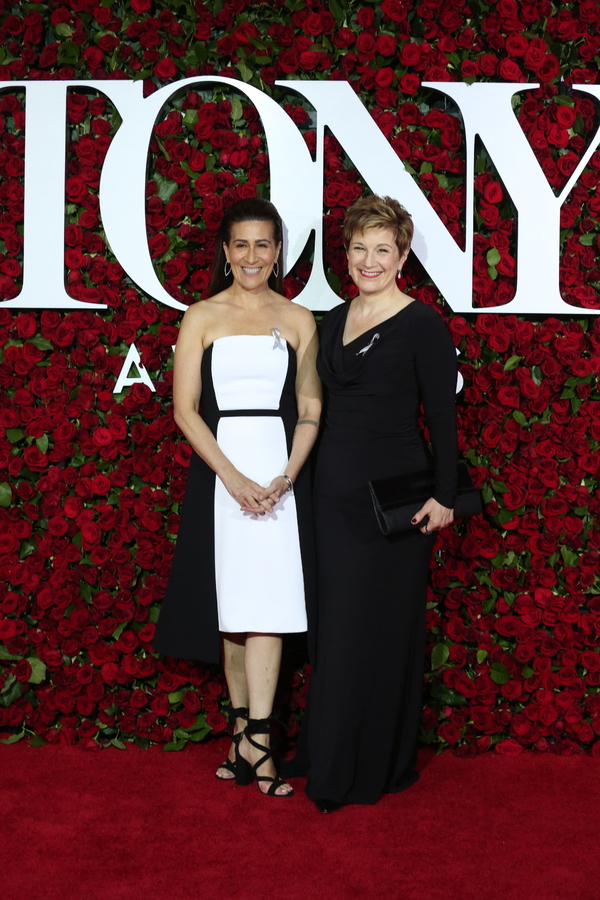 ---
Not surprisingly, gender disparity exists in the Best Book and Best Score categories as well. Of the 195 Best Book nominees, 35 (approximately 17.9 percent) have been written at least in part by women, and only 20 have been written entirely by women.
---
1985 and 1991 are the only years where more than one Best Book nominee has been penned exclusively by women.
---
The Best Book honor has been awarded 51 times. Only four women have won:
2015: Lisa Kron, FUN HOME
2005: Rachel Sheinkin, THE 25TH ANNUAL PUTNAM COUNTY SPELLING BEE
1991: Marsha Norman, THE SECRET GARDEN
1978: Betty Comden, ON THE TWENTIETH CENTURY (Comden co-wrote the book with Adolph Green)
Betty Comden's ON THE TWENTIETH CENTURY at the 1978 awards:
---
There have been sadly few women in the Best Book category in recent years. Sankoff, with COME FROM AWAY, is only the fourth woman to be nominated for her book since 2009.
---
Of the 210 total Best Score nominees, 37 (approximately 17.6 percent) have included at least one female composer or lyricist, while only nine have come solely from female minds.
---
Six of the 57 scores to win the Tony were written in part by a woman. Only two Tony-winning scores have been composed solely by women:
2013: Cyndi Lauper, KINKY BOOTS
2015: Jeanine Tesori and Lisa Kron, FUN HOME
---
While this year's Best Play category offers a unique showcase of women playwrights, the Tony Awards have a long history of scarce femininity in their writing catagories.
To see if Sankoff, Vogel and Nottage join the growing list of Tony-winning women writers, tune in to the 71st Annual Tony Awards this Sunday on CBS.
---
All data from TonyAwards.com.