BWW Exclusive: New Musicals at 54 Series - Jennifer Ashley Tepper Interviews Adam Gwon & Sarah Hammond About STRING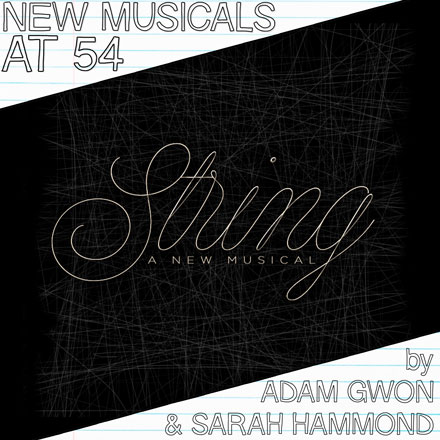 New Musicals at 54 is a series presented by Feinstein's/ 54 Below Programming Director Jennifer Ashley Tepper. Some of the 10 new and diverse musicals by a selection of today's most talented writers have had out-of-town productions, some have had workshops... now's your chance to be first to see them in NYC! Join us at New Musicals at 54 for one-night-only concerts celebrating each new show with songs, behind-the-scenes stories, and all-star casts!
Click here to learn more about the New Musicals at 54 series. Use code NEW20 when purchasing tickets to three or more shows in the series in a single order and receive 20% off tickets in the Main Dining Room or Bar Rail.
Tickets and more information: 54below.com.
---
JENNIFER ASHLEY TEPPER: When Greek myths, elevator cars, and hating your day job collide, you might get a musical like String, the Richard Rodgers Award-winning show by Adam Gwon (Ordinary Days, The Boy Detective Fails) and Sarah Hammond (Barefoot Persephone).
String is a modern-day twist on the story of the Three Fates, who spin, measure, and snip the string of our lives. In this new show from Gwon and Hammond, the three Fates find themselves stranded on Earth, stuck in an office building, and not so different from the workaholic mortals around them - except that for the Fates, juggling their jobs and an unexpected office romance might literally mean the end of the world.
In February at 54, we'll be presenting a celebration of the songs from String, as well as a glimpse into the making of a new musical with cut songs, alternate plotlines, and lost characters, sung by our favorite stars from Broadway. This concert will really give you an inside look at making a new musical!
When did you two start writing String and what was the initial inspiration for it? What stirs you about telling this particular story on stage?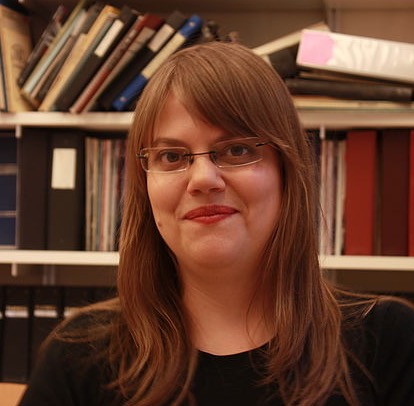 SARAH HAMMOND: I was inspired by the image of the three fates doing their work - the three of them, holding a piece of string, and that string represents a person's life. The gesture seemed theatrical to me from the start.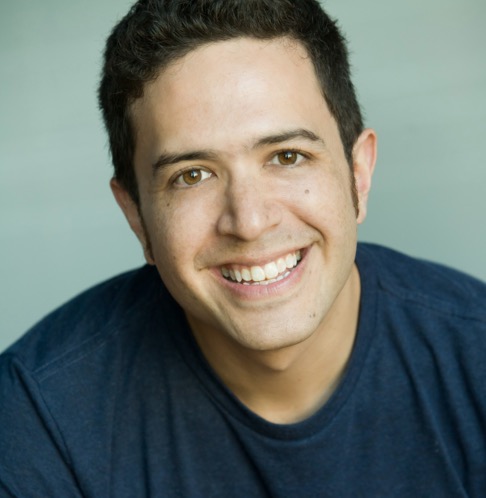 ADAM GWON: Sarah and I met when we were both fellows at the Dramatists Guild, and we wanted to write something together. Sarah had a one-act play about the three fates that we used as a jumping-off point. I love writing songs to match Sarah's theatrical imagination. It's fun and rich, weird and human - all things I love to see on stage.
JENNIFER ASHLEY TEPPER: What excites you most about writing for the theatre today? And on the flip side, what are the most significant challenges you feel that writers for the theatre face in 2015?
SARAH HAMMOND: No matter how much technology there is, theater has to be human to work. You can fill a movie with CGI, but theater is always made of people, busting their hearts up on stage. In our internet era, I think that's such a special thing.
On the flipside, the very hardest part of writing for theater these days is how expensive the tickets are. I wish theater could reach beyond those who can afford the $80-150 ticket price.
JENNIFER ASHLEY TEPPER: Quick aside - student rush tickets are available for many performances at Feinstein's/54 Below and you can find info on that here!
ADAM GWON: Yes, theater has an intimacy that's all its own, even on Broadway. It's just people doing stuff right in front of you. Writing material for an audience to experience live is terrifying and thrilling unlike any other kind of writing. One of the biggest challenges is that, for all its "niche" status, theater can feel like one of the more commercially-driven mediums, because the costs are so great to bring the work to the widest possible audience, and the returns so small. You see all the great work that goes unproduced or remains under the radar - the huge, underwater part of the iceberg - and that can be daunting.
JENNIFER ASHLEY TEPPER: Adam is a rising musical theater writer, named one of "50 to Watch" by The Dramatist magazine. His work has been heard around the globe, from Carnegie Hall to the West End. Sarah is currently a resident artist at Ars Nova Uncharted and has been the recipient of the New Dramatists residency, the Lippmann Family "New Frontier" Award, Actors Theatre of Louisville's Heideman Award, and commissions from South Coast Repertory and Broadway Across America.
What was each of your first exposure to theatre? When did you know it was what you wanted to pursue as a career?
SARAH HAMMOND: In '99 on a trip to London, my family saw Starlight Express and Anything Goes and I was dazzled. Then back home, Mom took me to see a touring production of Into the Woods and everything was pretty much over after that. The other sixth graders were all in love with the usual pop stars (New Kids on the Block, etc.), and I'd be like "ooo, Stephen Sondheim, that's the guy." Into the Woods is still one of my favorite shows on earth.... which probably has something to do with why I'm doing Greek myth reboots today.
ADAM GWON: My first memory of the theater is my parents taking me to the Pumpkin Theatre in Baltimore, which put on stage versions of fairy tales. You could meet the actors afterward and have them sign your program. I think the idea of pursuing it as a career was a very slow burn. There wasn't a moment when I said, "This is what I must do!" Very sneakily, theater and music became an indelible part of my life, because they were the best ways I was able to express myself. I kept doing it because I loved it, and I needed to do it, and eventually, somehow, it became a career.
JENNIFER ASHLEY TEPPER: String involves Greek mythology and its characters. (A cousin of musicals like Myths and Hymns, Xanadu, and The Frogs.) How do you feel these themes relate to an audience today? What makes the Three Fates relevant to modern times?
SARAH HAMMOND: The Fates fall from heaven to earth, and then our lead, Atropos, falls in love with a guy. Here's this goddess, she's used to a perfectly ordered universe, but when she falls in love she has to grapple with the unpredictability of another person. It's about the risk involved in opening yourself up to love. There's emotional chaos there, and that's scary. Do you lose a piece of yourself in that fall? Or do you make that other person part of your life? God problems, people problems... same problems.
ADAM GWON: We've talked a lot about how Atropos is someone who tries to have it all. She wants to be good at her job, and she wants to be in a relationship with a man she loves, and she wants to be there for her sisters. But in our story, as is often the case in life, those things are at odds with one another. I think the desire to have it all - and the impossibility of it - is something we all face. It's so much a part of being human.
JENNIFER ASHLEY TEPPER: Sarah, as a writer who works on both plays and musicals, how is your approach different in each form? Have any methods of developing musical theatre trickled over into the way you tackle writing straight plays? How do you find one form feeds the other (or doesn't)?
SARAH HAMMOND: When I write plays, I don't outline. I usually start with an idea of who's in the play and what the climax will be, and I find the story by writing it. With a musical, we outline a little. In a great musical, the music tells the story more than the words, so my writing partner has to own the story as much as I do. I still find it a little tricky to write with a rigid outline. What we tend to wind up doing is talking and talking and talking. Endless conversations that allow for discoveries while getting us both equally invested in the characters, the world, so the songs and story can feel like one voice. I've found I really love writing with someone else.
JENNIFER ASHLEY TEPPER: Adam, one "string" that's consistent in your work is that you are interested in exploring the tiny "miracles" that can happen to "everyday" people. What interests you about the intersection of regular life and extraordinary circumstances? How have you explored that differently in different works?
ADAM GWON: I have always loved the extraordinary quality of musical theater - that music heightens and romanticizes and transports us to a world that is somehow brighter than our own. And as a writer, I've been drawn to the intersection of this extraordinary medium and the stories of "ordinary" people. I find great comfort in the fact that everyday characters can sing, and that it makes their lives seem magical. It makes our own lives feel magical by extension. Most of the shows I've written seem to revel in the fact that people who feel like you and me have lives that are worthy of being sung about. You can be a frustrated grad student or a basement security guard, and still contain enough multitudes to cue an orchestra.
JENNIFER ASHLEY TEPPER: I love that. And check out a song from Adam's musical Ordinary Days (which yes, does feature a frustrated grad student)
What musicals, plays, music, film, television, or other art do you consider most formative to your writing sensibility-both in your work in general and on String? What artists do you find inspiring?
SARAH HAMMOND: Favorite musicals: Falsettos and Into the Woods. Some of my first favorite plays were Jose Rivera's Cloud Tectonics, Tony Kushner's Angels in America, Naomi Wallace's Trestle at Popelick Creek. Those writers use language like it's music, but it's also so perfectly personal for each character. Plus, incredible imagery and stagecraft. In Cloud Tectonics, Rivera puts a bed in the sky. What an image.
ADAM GWON: It makes perfect sense that I like doing both music and words, because I was always equally drawn to more abstract forms of expression like music and dance, and language-driven ones, like literature. I love literature, because reading novels and stories gives me the opportunity to peek inside characters' heads, to see their innermost thoughts and feelings articulated, which is essentially what we're doing in musicals, too. I love Virginia Woolf for the depth of her explorations, David Mitchell for his structural gymnastics, F. Scott Fitzgerald for his chutzpah and for being so damn good at plot. Musically, my tastes are all over the place, but I'm always in search of those "wow" moments that tickle my ears and make me wonder how the composer made that sound happen.
JENNIFER ASHLEY TEPPER: I've gotten to see String several times, including at Weston Playhouse and in a recent reading at Playwrights Horizons. The show is wonderful and has changed so much over time! What do you feel you've learned along the way in the development process that has been most valuable to the show? How has the piece evolved since you began?
SARAH HAMMOND: In our first two readings at New Dramatists and the O'Neill, actors had pointed out that there wasn't a love duet in the show, and sort of complimented our provocative writing choice there. It wasn't really a choice, we just didn't have that duet, and I was like "Adam, we need a duet." If they don't sing it, we don't feel it. Then a year after the O'Neill, he came up with "Just Curious," the song in which Atropos and Mickey sing gloriously about their mutual suspicions about love. There they are, falling in love, and they sing: "Yes love, it's objectively terrible!" It's the perfect song for those two characters and didn't need a single rewrite. Took a year and two readings. Goes to show... Writers are always listening! Even if the rewrites don't happen on the spot. Sometimes you need time to brew.
JENNIFER ASHLEY TEPPER: There's a sentiment among musical theatre writers involving the idea of: "How long did it take to write this song?" "30 minutes... and 3 years."
ADAM GWON: I think that's especially true with original stories, where we are figuring out every aspect of plot, character, story, action, location, you name it, as we go. Our first draft is almost unrecognizable from the show we have now. We've thrown out characters and almost an entire score's worth of songs, and will probably throw out some more before we're done. Something I've learned and been fascinated by on this particular show is the relationship between plot and character development. A lot of shows build a plot around character types you know; this show is full of oddballs and superhumans that, to Sarah's great credit, defy easy categorization. Getting to know these characters and how they behave is part of the plot, and making sure all the character beats and story beats we need are in place has been an incredible puzzle to put together.
JENNIFER ASHLEY TEPPER: What else are you working on right now? What are you most looking forward to working on in 2016?
SARAH HAMMOND: I've working on a couple new musicals with Will Aronson. We're in rehearsals now for Pete the Cat, a children's musical for Theatreworks USA that's planning to tour next year. It's a bromance between a groovy cat and a type-A second grade kid, and it's been a real pleasure to write something so joyful.
JENNIFER ASHLEY TEPPER: Keep an eye on what Theatreworks USA is doing, including Pete The Cat! They put on so much great theatre for young audiences. (www.theatreworksusa.org)
ADAM GWON: I'm working on a couple commissions: one from the Roundabout where I'm collaborating with playwright Michael Mitnick, and one from South Coast Rep where I'm writing a whole show on my own, for the first time since Ordinary Days. I've also got an adaptation of a Maile Meloy short story in the works, and some new incarnations of a show I did this past fall down at Signature Theatre called Cake Off. I'm excited about them all, though truthfully the thing in 2016 I might be most excited about is something I didn't get to do in 2015: I'm going on a vacation!
JENNIFER ASHLEY TEPPER: What is the best advice you've received or lesson you've learned as a writer? What do you wish you could tell younger writers and/or the younger version of yourself?
SARAH HAMMOND: Best advice I've received: "Write roles that actors you love would kill to play," Jose Rivera. Advice I wish young Sarah had gotten: You're going to spend many years living with every show you write (especially musicals), so you have to love the project to make it worthwhile. Even if you're getting hired into a project, theater money is never enough to live on, so only do projects that you love. That'll make it easier for all your collaborators to do their work, too. If you don't love it, how can you expect other people to get on board with what you're writing?
ADAM GWON: I ran into an artistic director one night at Joe's Pub during Ordinary Days' run at Roundabout. I had a big new commission and a regional premiere coming up, so I was flying high. He said to me, "When things get rough, I want you to remember that no matter what, I believe in you." I was so taken aback - "When things get rough? Burst my bubble, why don't you!" - but, of course, the first time I needed to recall his words, they buoyed me. And I learned that if you're going to try and be a musical theater writer, you'd better collect all the little things that remind you why you want to do this, file them away somewhere in your brain, and don't be embarrassed about it. Because there will be many, many times you'll be knocked down and need them to get up again.
JENNIFER ASHLEY TEPPER: What are you excited for audiences to see at Feinstein's/54 Below? What can they expect in the String concert presentation?
SARAH HAMMOND: We've thrown away so many songs along the way. Great songs! You'll get to see some of those cut songs at Feinstein's/ 54 Below.
ADAM GWON: And, if all goes according to plan, a fabulous band! Most of these songs have only ever been done on piano, so I'm excited to hear them with a fuller sound.
JENNIFER ASHLEY TEPPER: What is your ideal future for String?
SARAH HAMMOND: A production.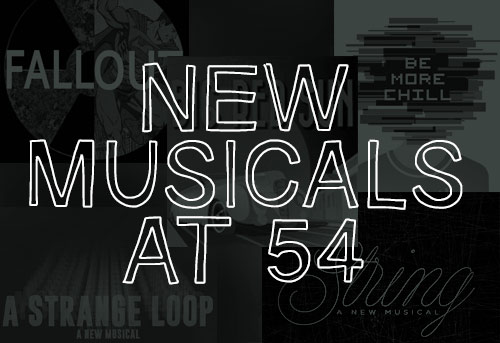 Related Articles

Jennifer Ashley Tepper is the Director of Programming at Feinstein's/ 54 Below, and the author of The Untold Stories of Broadway book series. As the (read more...)