Click Here for More Articles on THE AUDIENCE
BWW Exclusive: Diary of an Englishman in New York- 'British People Just Sound Smart'
Academy Award winner Helen Mirren returns to Broadway as Elizabeth II in Peter Morgan's The Audience, which just opened at the Gerald Schoenfeld Theatre. Playing one of Her Majesty's twelve Prime Ministers is Rufus Wright, who takes his audience with the Queen nightly as the UK's current PM, David Cameron.
Follow along as Wright takes us behind the scenes of The Audience's Broadway journey with 'Diary of an Englishman in New York'. Be sure to check back later this week for his latest installment!
Follow Rufus on Twitter (@rufusgwright) for even more updates!
---
26th April 2015
'British People just sound smart.' And other useful misconceptions
The wig mistress on the show told me last week she reckons God has an English accent. It wasn't meant to be funny. We all pretty much agreed that God probably sounds quite like Geoffrey Beevers, the waspish Equerry to Helen's Queen in our show. In fact Geoffrey famously has more experience at the other end of the scale. He played The Master - the nemesis and bringer of chaos- to Tom Baker's Dr Who on the BBC in the 1970s.
Wanda the wiggy is from Texas. I think we'd all be pretty surprised if God sounded like he was from The Lone Star State. 'Ah. Welcome to Heav'n. Y'r just in time- we're havin' a barbecue. You tried mah boy Gabriel's reeubs?' The whole 'British accent has such authority/ is so sexy/ makes you sound clever/ makes me want you/ makes you sound like God himself/ oh my God just come here' thing has got a bit out of hand. But I for one am not going to be the one to burst your bubble. I mean, would you? I'm so used to being dismissed as a posh idiot back home whenever I say something posh and idiotic, but over here you just make me say it again and assume it must be really clever and that you must have missed a bit. Nope, we're as thick as you. Just don't tell anyone. Because we will strike you down with posh lightning.
---

Previous Entry
22 April 2015
Selfishly Taking Our Clothes Off For The Greater Good.
For the last month The Audience company has been raising money for Broadway Cares/ Equity Fights AIDS. A terrific cause, helping AIDS sufferers and now reaching far beyond.
In the West End, charity appeals are infrequent and don't last longer than a week. At the Schoenfeld we were told we were only doing 28 consecutive shows. We were lucky- It's Only A Play next door did 48. The best way to cope with the onset of charity fatigue in both cast and audience was of course to deal with it the same way we get every acting job: be ruthlessly competitive, show them your pearly white teeth, and consider removing your clothes. 3 of the 5 Brits in the cast did a week's worth of curtain speeches.
Michael Elwyn
, who plays 50s British PM Sir Anthony Eden, spoke about Eden's son Nicholas, who died of AIDS. I performed a homage to the movie The Prestige by magically transporting the actress playing the young Queen from one part of the auditorium to another. By using both the actresses who alternate as the young Queen. Bill McCabe (Harold Wilson) was desperate for inspiration. We'd heard that
Hugh Jackman
raised thousands by removing his still warm undershirt and auctioning it to panting audience members. The thought of Bill reaching for the hem of his shirt was unlikely to open the purse of a wealthy Upper East Sider, so he had a better idea. Sell something that
Helen Mirren
has had close contact with. What better - and more British- than the bone china cup and saucer she drinks from in the show. He threw in a photo of her drinking from it, a certificate of authenticity signed by Helen, and, as the bidding sailed past $2500, a selfie with Helen. One lucky woman won with her bid for $3000, bringing our 4 week total to over $107,000. That $3000 alone will provide 300 people with healthy meals anywhere in the 50 states. So you can pay us to take our clothes off, or to keep them on, and everyone knows actors love an extra chance to show off- but that's proper money, that is. And every penny comes from you theatregoers.
---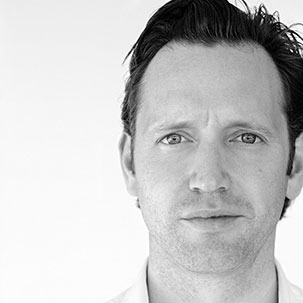 Rufus trained at The Central School of Speech and Drama in London. He created the part of David Cameron in the West End production of The Audience and previously worked with Peter Morgan on the original Donmar Warehouse production of Frost/Nixon and in the filmThe Special Relationship. Other theatre credits include: The 39 Steps (Criterion), The One, The Backroom (Soho Theatre) The Empire (Royal Court), Serious Money, The Madness of George III (Birmingham Rep), Private Lives (Hampstead), Crown Matrimonial (Guildford and Tour), Mary Stuart (Donmar Warehouse and Apollo), Journey's End (Duke of York's), Trust Byron, Life With an Idiot and Franziska (The Gate), Single Spies (West Yorkshire Playhouse), The Secret Garden (Salisbury Playhouse), and Richard II (London Pleasance)
Photo Credit: Walter McBride / WM Photos
Related Articles