Click Here for More Articles on PRINCE OF BROADWAY
BWW Exclusive: A Chronicle of Director/Producer Hal Prince's Legendary Broadway Career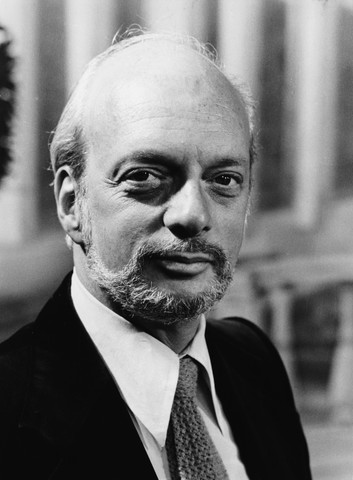 In April 1950, a young Harold Prince took his first stride on Broadway, assistant stage managing the Grace and Paul Hartman-led revue TICKETS, PLEASE! at the Coronet Theatre.
Now, six decades, 21 Tony Awards and over 50 Broadway shows later, Prince prepares for another Broadway opening - this one, a revue of his own work.
Opening on Thursday, Aug, 24 at MTC's Samuel J. Friedman Theatre, Prince of Broadway features a repertoire of hits from several of Prince's acclaimed musicals, with direction by Prince himself.
In honor of Prince's legacy and the upcoming opening of Prince of Broadway, we looked back at his astonishing history on as a Broadway director, producer and beyond.
---
Prince began his Broadway career as an assistant stage manager, working on the 1950 revue TICKETS, PLEASE!, followed by Irving Berlin, Russel Crouse and Howard Lindsay's CALL ME MADAM later that year.
His time with CALL ME MADAM was cut short, however, when he was drafted into the Army shortly after opening. Prince served in Germany for two years, then immediately came back to Broadway. He earned his first and only performing credit upon his return, understudying the role of Frank Lippencott in the 1963 musical WONDERFUL TOWN, a show that he also stage managed.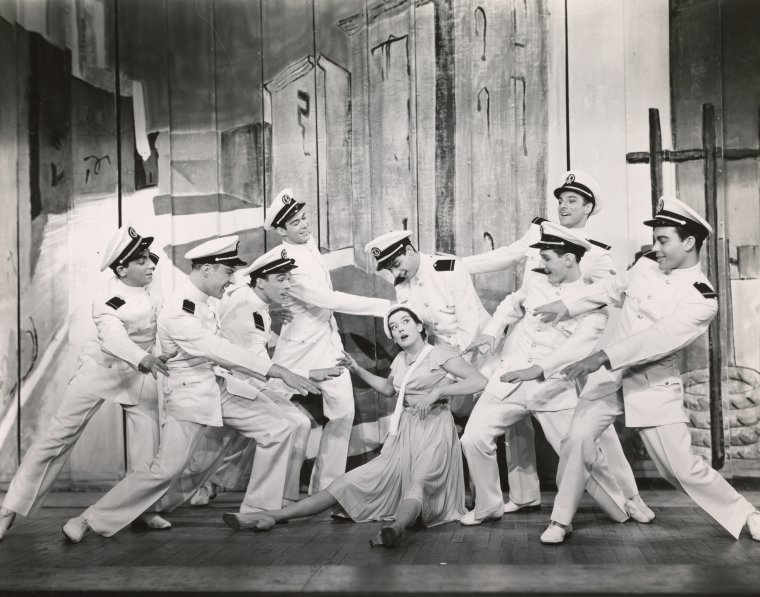 In the same year as WONDERFUL TOWN's closing, Prince, just 26 at the time, made his debut as a Broadway producer with THE PAJAMA GAME. As the 1955 Best Musical winner, THE PAJAMA GAME gave Prince his first Tony, his second coming just a year later for DAMN YANKEES, another Best Musical winner.
Already a stage manager, performer and producer, and with 12 Broadway shows in his pocket, Prince added another role to his resume in 1962: director. Opening at the Billy Rose Theatre (now the Nederlander) in late January, A FAMILY AFFAIR ran for only 65 regular performances; however, as the directorial debut of Prince, it catalyzed his next five decades of Broadway hits.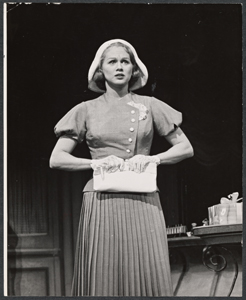 Prince's first true success as a director came soon after with SHE LOVES ME, which earned him two Tony nominations, one for directing and one for producing, followed quickly by CABARET, which led to his first win for directing.
Between the two was the 1964 sensation FIDDLER ON THE ROOF. Prince did not direct; however, he won the Tony for Best Producer, and the production itself earned the Best Musical honor, as well as six more awards including Best Original Score and Best Direction. With turns at the Imperial, Majestic and Broadway Theatres, the production ran on Broadway for nearly eight years, marking Prince's longest run yet.
Prince's 1970's were defined by his partnership with composer/lyricist Stephen Sondheim. Having worked together back in 1957 on WEST SIDE STORY and in 1962 on A FUNNY THING HAPPENED ON THE WAY TO THE FORUM, both during Prince's strictly-producing days, the pair collaborated again in 1970 for COMPANY, this time with Prince both directing and producing.
The director/composer duo churned out another decade of successes including FOLLIES, A LITTLE NIGHT MUSIC and SWEENEY TODD, and in the span of just four years (1971 to 1974), Prince won a total of six Tonys, five Drama Desks and an Obie Award for his work with Sondheim and other collaborators.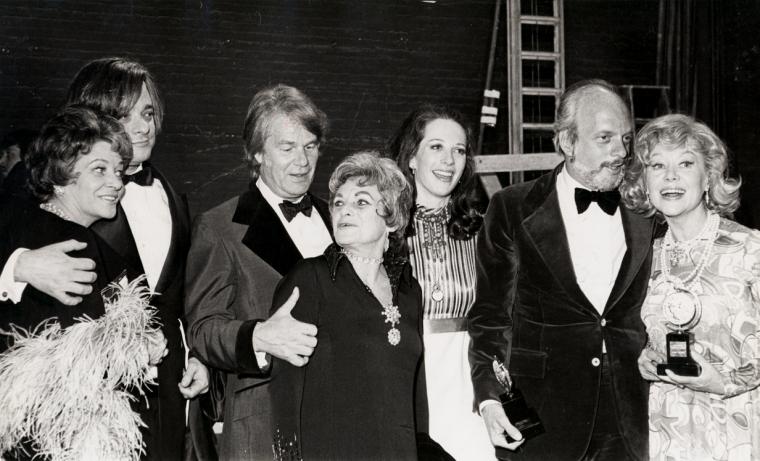 Sondheim and Prince's powerhouse partnership ended in 1981 with the notorious flop MERRILY WE ROLL ALONG; however, just a few years prior, Prince won a Tony for his direction of Andrew Lloyd Webber's EVITA, spurring a relationship that would spawn his biggest success yet.
Following a rough patch sparked by MERRILY, during which he directed such commercial failures as A DOLL'S LIFE, which played only five performances, and ROZA, whose run fell just short of the two-week mark, Prince revisited Lloyd Webber's work in the late 80's.
The result was THE PHANTOM OF THE OPERA. Currently standing as the longest running Broadway show in history, the megahit earned Prince his first Tony in eight years, as well as an additional six for the production.
His next project, KISS OF THE SPIDER WOMAN in 1993, won the Best Musical Tony and ran for two years. The following, SHOW BOAT, earned Prince the Best Direction prize, and the soon-after PARADE, though not as successful commercially, fared well in Tony nominations and has been lauded as one of Prince's most daring projects.
As the new millennium hit, Prince took on one of his few straight plays, an adaptation of Carol Burnett's memoir, written by Burnett's daughter Carrie Hamilton, titled HOLLYWOOD ARMS. His next original work, LOVEMUSIK, was also biographical, exploring the lives of Kurt Weill and Lotte Lenya, using the music of Weill.
Though neither of his 2000's bio-works were successful in terms of awards, in 2006, Prince was awarded his 21st Tony Award - the Special Tony for Lifetime Achievement. At the time of this honor, a revival of SWEENEY TODD, originally directed by Prince, played at the Eugene O'Neill Theatre, and a revival of FIDDLER ON THE ROOF had just closed at the Minskoff.
In the decade since, Broadway has enjoyed revivals of four Prince shows - A LITTLE NIGHT MUSIC, EVITA, ON THE TWENTIETH CENTURY and FIDDLER ON THE ROOF - and currently anticipates his next project, Prince of Broadway.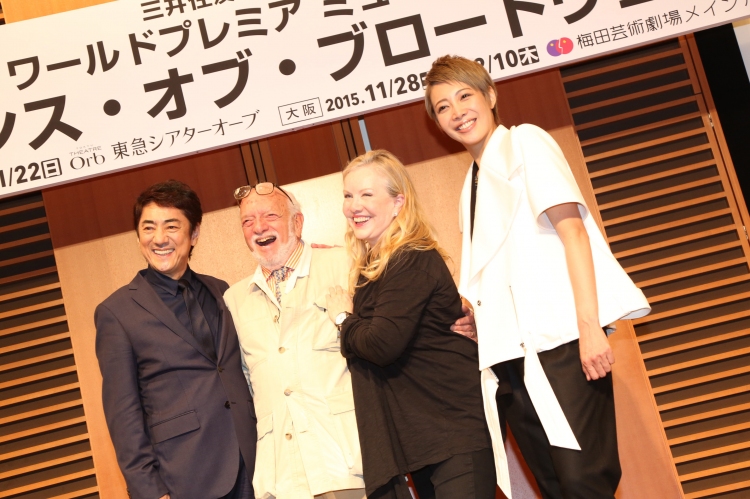 With his daring endeavors as both a director and a producer, Prince has introduced to the world a spectacular body of work, revolutionizing the landscape of musical theatre, and establishing a yet unmatched legacy for himself.
For more information on Prince of Broadway, beginning previews Thursday, Aug. 3 at the Samuel J. Friedman Theatre, visit https://www.manhattantheatreclub.com.
Related Articles