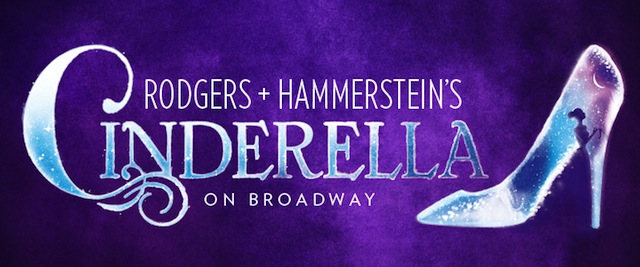 Click Here for More Articles on CINDERELLA THE MUSICAL
BWW Blog: Cody Williams of R+H's CINDERELLA - Dress Rehearsal
Getting ready for our dress rehearsal has certainly been an exciting time! It takes many people working in harmony to make Rodgers + Hammerstein's Cinderella possible. Once we get the show up and running, it will work like a well-oiled machine. That being said, everyone in the building is still trying to figure out exactly what their track is. Seeing the cast and crew discover what this show is and how it works is special to say the least! It is so gratifying to see a set change work for the first time. I feel excited, proud, and grateful for everyone who made it happen, just like when I used to play soccer and a teammate would score a goal.
While anticipating our dress rehearsal, I felt at ease because I knew we had such a talented, hardworking, and passionate crew. My job keeps me at the theater for about 12 hours every day. 12pm until 12am tends to be my usual start and stop time. Although that may seem rough, I am never the first to arrive, and I certainly am never the last to leave. It takes a village to do a show as big as Rodgers + Hammerstein's Cinderella, and fortunately for me, I am not one of the many who have to work from 8am to 1:30 am. Our crew actually works around the clock to make sure that we have the best show possible. A tremendous amount of beauty rest is sacrificed to build sets, create costumes, craft props, focus lights, and even make sure that I have the silky kind of dance belts instead of the rubbery kind. I am astounded that our crew remains so friendly while enduring this rigorous schedule, and I am very excited to spend the next couple of years working with them.
On the morning of our dress rehearsal something awful happened. One of our amazing dressers had to leave for the day unexpectedly. Without missing a beat, two of our other incredible dressers stepped up to fill in. They took so much care of the other actors and me that it seemed they had been doing that track from the very beginning. These dressers even helped me complete multiple quick changes that they had never seen before! I went into our invited dress rehearsal without having to worry about my costumes at all!
I began dating my girlfriend two days before I started the workshop in July; all of our time together has been permeated with talk of R + H's Cinderella. Helping me learn my understudy parts, enduring my constant singing about Christopher Rupert, my girlfriend has been through it all! This week she decided to make a last-minute trip, from out of town, to be here for our invited dress rehearsal. The invited dress was the first time that any sort of audience got to see our show. As I stood in the wing waiting to make my first entrance, I couldn't contain my excitement knowing she was seconds away from seeing everything she has heard about for months.
Hearing the audience's delight throughout the entire night was so incredibly special and satisfying to me. For those of us in the company, Rodgers + Hammerstein's Cinderella feels like our baby, and as a proud parent, I was so happy to see others love it as much as I do.
If you plan on seeing R + H's Cinderella, connect with me on Twitter @odyilliams

SHOWTIME! What time is it? SHOWTIME!

Our great swings Adam Jepsen, Drew Franklin, Kirstin Tucker, and Alessa Neeck

Willy, the raccoon, after his Broadway Debut!

My girlfriend Jen Brissman and I at the Shubert Theatre after a double duty day of R + H's Cinderella Workshop and Memphis