Anthony Rapp to Direct Alice Ripley, Aaron Tveit, Jennifer Damiano, and More in MUSICAL MONDAYS' NEXT TO NORMAL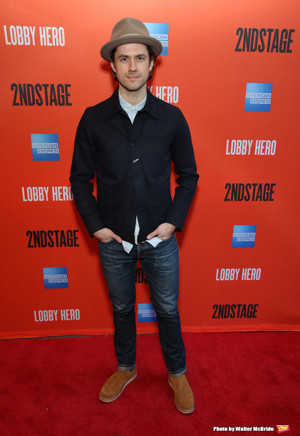 As a part of the special concert series, Musical Mondays, Second Stage Theater has announced Adam Chanler-Berat, Lawrence Clayton, Jennifer Damiano, Louis Hobson, Tamika Lawrence, Isaac Powell, Alice Ripley, Amy Spanger, J. Robert Spencer, Pearl Sun and Aaron Tveit will perform Next To Normal: A Concert Celebration.
Directed by Anthony Rapp and musical direction by Rick Bertone, the evening will showcase brand new concert-style renditions of songs from the Pulitzer Prize-winning musical, including songs that were only performed in the Second Stage production and others that were written for earlier versions of the musical. The concert, available to Second Stage subscribers only, will take place tonight, March 25, at 7pm at the Tony Kiser Theater (305 W 43rd Street).
Written by Tom Kitt and Brian Yorkey, the World Premiere of NEXT TO NORMAL was presented by Second Stage Theater on February 13, 2008, and was subsequently presented at Arena Stage, Washington D.C., in November 2008. NEXT TO NORMAL opened on Broadway April 15, 2009, produced by David Stone, James L. Nederlander, Barbara Whitman, Patrick Catullo, and Second Stage Theater.
NEXT TO NORMAL: A CONCERT CELEBRATION concludes MUSICAL MONDAYS, the series of one-night only concerts of musicals produced by Second Stage Theater in celebration of its 40th anniversary. The series kicked off on March 4th with Jason Robert Brown's THE LAST FIVE YEARS and was followed by SATURDAY NIGHT by Julius J. Epstein, Philip G. Epstein, and Stephen Sondheim, and DOGFIGHT by Peter Duchan, Benj Pasek, and Justin Paul.
For more info, visit 2st.com.
Photo Credit: Walter McBride / WM Photos