Click Here for More Articles on Stream Now
Kate Baldwin, Anthony Rapp, Melissa Errico, Patti Murin and More to Take Part in Kaiser's Room IMAGIGALA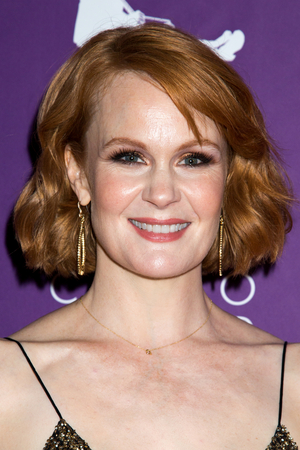 On July 22nd, 2020 at 8pm Kaiser's Room will host their first ever ImagiGala celebrating 5 years of performing arts programming serving the cognitive, intellectual, & developmental disability community.
The entirely digital evening features performances and special messages from Tony Nominees Kate Baldwin (Hello Dolly!) and Melissa Errico (Amour), J. Harrison Ghee (Kinky Boots), Darkness Rising, Ben Thornewill (Jukebox The Ghost), Patti Murin (Frozen on Broadway), WWE Superstar Big E, Jerry Harris (Netflix's CHEER), Anthony Rapp (Rent), Ron Funches (Trolls World Tour), and Wanya Morris (Boyz II Men). Captioning & ASL Interpretation will be provided.
Honorees for the evening include YES Award Recipient Rose Kenerson & Paul Hastings Law Firm and Imagination Award recipient Teaching Artist Hannah Fonder.
Firmly believing in socio-economic accessibility, tickets begin at only $25 and can be purchased at https://charity.gofundme.com/o/en/campaign/imagigala.
All funds raised will support programming which serves individuals of all ages and abilities, schools, day habilitation centers, and residences across all 5 boroughs.
This past year Kaiser's Room partnered with New York Deaf Theatre and Saint Francis deSales School for the Deaf to create brand new programming designed for students who are d/Deaf and have additional disabilities. In the face of the COVID-19 pandemic Kaiser's Room has converted to digital programming and has provided classes 5 days a week since early April. Additionally, Kaiser's Room has launched a Community Support & Engagement Committee to begin designing curriculum relating to racism, racial injustice, and COVID protocols for the cognitive, intellectual, & developmental disability community.
About Kaiser's Room:
Kaiser's Room is a not-for-profit service organization that provides the opportunity for imagination and connection through theatre and dance for students of all ages and abilities. We support the artist community by providing employment that not only is fiscally profitable but feeds the soul. Kaiser's Room cultivates an environment of YES in all programs and interactions by providing safe, supportive, and fun environments for students and artists alike.
Founder Stephane Duret was most recently seen in the Tony Award-winning musical KINKY BOOTS on Broadway. In 2009 he accepted the role of Scout, The Boy Scout in a production called RED KITE: ROUND UP! A multi-sensory show specifically designed for children on the autism spectrum, and was ever changed. Stephane then moved to NYC in 2011 after performing both locally and abroad and was given another life-altering opportunity: To make a difference in a little boy's life by joining the playroom of his parent-run Son Rise program. There were many games played, many concerts performed and many car washes built, and through experiencing acceptance, appreciation, affection and love from this child, Stephane was quickly inspired to spring into action and use the tools he'd earned from his years of performing to help the autism community at large. With these experiences constantly in mind and by merging his two passions, Stephane is committed and honored to introduce KAISER'S ROOM to the world!
For More Information, Visit: https://www.kaisersroom.org/