Actor and Dancer Ken Berry Passes Away Age 85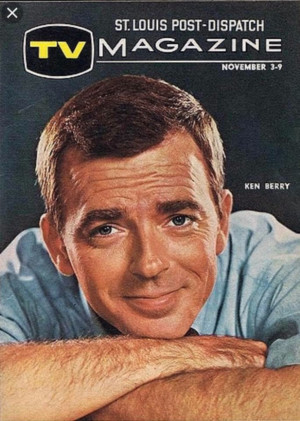 Ken Berry, a much-loved actor, and dancer died Saturday at Providence St. Joseph Medical Center in Burbank, California.

Born in Moline Illinois, THE SON of Darryl and Bernice Berry, and the brother of Donna Rae Harder. After being inspired by dancers in a grade school carnival, his parents supported the dream to be a dancer. As a teen, he won a Horace Heidt dance CONTEST and was invited to tour with Heidt's Youth Opportunity Program. While serving in the U.S. Army, he won the All Army talent CONTEST and appeared on The Ed Sullivan Show and his then Sargent, Leonard Nimoy, guided him towards a move to California. Ken became a "Little Godfrey" after appearing on Arthur Godfrey Talent Scouts and tap-danced on the radio (which amused him).
From 1958 through 1964 Ken's career took off when he was a member of the "Billy Barnes Revue" where he met fellow performer Jackie Joseph and they were married in 1960. Lucille Ball came to see him and invited Ken to join her Desilu Workshop and Ken had his first reoccurring role on "The Ann Southern Show." He was also a regular intern-pal of Dick Chamberlain on "Dr. Kildare." When Carol Burnett saw the Billy Barnes show she arranged for Ken to do a guest appearance on "The Garry Moore Show." And when starting her historic CBS variety show, Carol invited Ken to join her, Rock Hudson and Frank Gorshin in a special "Carol and Company." From that, manager Richard Linke (who managed Andy Griffith and Jim Nabors) signed him up.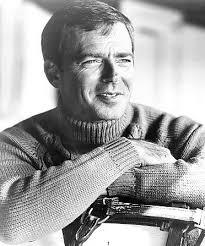 After Ken's successful turn as the bashful, bumbling but good-hearted Captain Wilton Parmenter in "F.Troop," Ken landed his dream role, taking over for Andy Griffith in the retooled "Mayberry R.F.D." While doing special guest starring on all the great variety shows of the day and performing in some spectacular Kinney Shoes commercials, Ken spent many years on the road starring in musical, and then came his very happy time on "Mama's Family." In between all this, He starred in films like, "Herbie Rides Again!" and "The Cat From Outer Space."

Ken loved cars and car magazines; he also loved riding on his motorcycle into the wilderness. He was a quiet man. He was a kind man. He was proud that his daughter Jennifer was a teacher. And loved his now deceased son John Berry. And it was important to him for his friends to know that even if he didn't get out a lot to visit, that he had so much love for them. He also had a deep affection for the Walsh family who sincerely loved him back.

Jackie and Ken were married for 17 years and remained dear friends. He is survived by his daughter Jennifer Kate Berry, his nieces Candy Sue Harder and Bonnie Rae Harder, and his partner of 26 years, Susie Walsh.
Ken Berry
1933 - 2018
Born Ken Berry on November 3rd 1933 in Moline, IL
Died at 7:00pm on Dec 1, 2018, in Burbank, CA of Heart failure

In lieu of flowers, a Tribute gift donation to the Motion Picture and Television Fund in Ken's honor would be very much appreciated. (www.mptf.com/tributegift/)
Related Articles
More Hot Stories For You
Voting Now Open For The 2019 BroadwayWorld Cabaret Awards, Presented by TodayTix!
Voting is NOW OPEN for the 2019 BroadwayWorld Cabaret Awards, brought to you by TodayTix! The BWW Cabaret Awards honor exemplary performers and produc... (read more)

Kerry Butler, Will Swenson & More Will Star in BROADWAY VACATION Reading
They've been to Wally World, Europe, and Vegas . . . and now The Griswolds are coming to Broadway!... (read more)

Photo Flash: Get A First Look At DEAR EVAN HANSEN In The West End
BroadwayWorld has a first look at the West End production of Dear Evan Hansen, now playing at the Noël Coward Theatre, currently booking to 2 May 2020... (read more)

Photo Flash: First Look at the Cast of BABY
Out of the Box Theatrics has released "First Look" photos of the cast of their upcoming limited engagement production of BABY. Featuring a book by Syb... (read more)

THE SPONGEBOB MUSICAL: LIVE ON STAGE to Air on Nickelodeon Dec 7
Nickelodeon today announced that following a critically lauded run on Broadway, The SpongeBob Musical: Live On Stage!, which reunites members of the o... (read more)

Voting Now Open For The 2019 BroadwayWorld Los Angeles Awards, Presented by TodayTix!
Voting is NOW OPEN for the 2019 BroadwayWorld Los Angeles Awards, brought to you by TodayTix! The nominees are set, and now you can vote to make sure ... (read more)