Latest News on Frank Gorshin
Stage Credits
  [Broadway]
Original Broadway Production, 2002
George Burns
  [Broadway]
1982
Andreas Capodistriou [Replacement]
  [Broadway]
Original Broadway Production, 1969
Jimmy Walker
  [Regional (US)]
Regional Production, 1966
Sammy Glick
  [US Tour]
Touring Revival, 1986
Oscar Jaffee
Stage
Performances
  [Broadway]
Original Broadway Production, 2002
George Burns
  [Broadway]
1982
Andreas Capodistriou [Replacement]
  [Broadway]
Original Broadway Production, 1969
Jimmy Walker
  [Regional (US)]
Regional Production, 1966
Sammy Glick
  [US Tour]
Touring Revival, 1986
Oscar Jaffee
Frank Gorshin Awards and Nominations
Outer Critics Circle Awards - 2003 - Outstanding Solo Performance

Frank Gorshin, Say Goodnight Gracie
Drama Desk Awards - 2002 - Outstanding Solo Performance

Frank Gorshin, Say Goodnight, Gracie
Frank Gorshin News
Theater Stories: ROCK OF AGES, LOBBY HERO, WHAT THE CONSTITUTION MEANS TO ME & More About The Hayes Theater
by Chloe Rabinowitz - Apr 4, 2021
Today's Theater Stories features the Hayes Theater! Learn about Broadway's smallest theater, which has presented shows including Rock of Ages, Lobby Hero, What the Constitution Means to Me, Grand Horizons and many more!
60th Anniversary Of WHERE THE BOYS ARE Celebrated With A Photo Restrospective By History Fort Lauderdale
by A.A. Cristi - Oct 16, 2020
History Fort Lauderdale will present, "Where the Boys Are," an exclusive 60th anniversary film photo exhibition at The Galleria at Fort Lauderdale.
BWW Exclusive: The 101 Greatest Television Episodes of All Time - from I LOVE LUCY to BETTER CALL SAUL
by Peter Nason - Apr 22, 2020
BWW Reviewer Peter Nason chooses the best TV episodes from the 1950's to 2020; see if your favorites made the list!
Photo Flash: SAY GOODNIGHT, GRACIE Creatives Reunite at Sardi's
by Stephi Wild - Jan 17, 2020
From B'way producer William Franzblau to multi-Tony Award-winner Rupert Holmes-----the screams of laughter certainly woke up the otherwise quiet Tuesday (1/14/20) afternoon crowd at Broadway's venerable Sardi's restaurant. Fun backstage stories about out how the Broadway production of "Say Goodnight, Gracie" came together and the antics of the show's star--- the late Frank Gorshin were the talk of the afternoon. "Seems impossible that 18 years have slipped by so fast"—said Franzblau.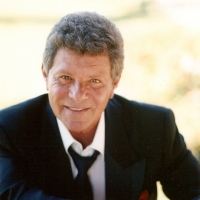 Frankie Avalon Makes Rare Valley Appearance At The Soraya At CSUN
by Stephi Wild - Oct 26, 2019
The Younes and Soraya Nazarian Center for the Performing Arts (The Soraya) presents Frankie Avalon in concert on Thursday, November 21 at 8:00pm. The original a?oeTeenage Idola?? (and a?oeTeen Angela?? in Grease), Frankie Avalon comes to the Valley for the very first time, bringing a feel-good evening of pop favorites to The Soraya a?" with music and stories of his long career in show business.
Actor and Dancer Ken Berry Passes Away Age 85
by Julie Musbach - Dec 3, 2018
Ken Berry, a much-loved actor, and dancer died Saturday at Providence St. Joseph Medical Center in Burbank, California.
ABC Celebrates the 25 DAYS OF CHRISTMAS
by Kaitlin Milligan - Nov 9, 2018
ABC celebrates the most wonderful time of the year with special '25 Days of Christmas' programming starting Dec. 1. The network joins Freeform, Disney Channel, Disney XD and Disney Junior in this fan-favorite TV event. The 'Kickoff to Christmas' begins in late November with perennial holiday treat 'Santa Claus is Comin' to Town.' The month of December is filled with special Christmas-themed episodes, the return of 'The Great Christmas Light Fight' and 'The Great American Baking Show: Holiday Edition,' and timeless animated classics and holiday films. The celebration continues after Christmas with New Year's-themed programming ringing in 2019.
Jan Grice Presents The Fabulous Flo Hayle In ENCORES!
by Julie Musbach - Apr 2, 2018
Catskill's Bridge Street Theatre invites audiences to experience ENCORES!, a special one-time only performance by the legendary Flo Hayle on the BST Mainstage Saturday April 21st at 2:00pm. Producer Jan Grice and Musical Director Jay Kerr join Ms. Hayle for a potpourri of terrific tunes and fascinating tales in celebration of her 89th trip around the sun!

Amas Musical Theatre to Honor Jay Binder, Micki Grant & Leonid Poretsky, MD at Spring Benefit Concert
by Julie Musbach - Feb 8, 2018
Amas Musical Theatre (Donna Trinkoff, Artistic Producer), New York City's award-winning pioneer in diversity and multi-ethnic casting in the performing arts since 1968, will celebrate its 49th Anniversary at its annual Gala Benefit on Monday, April 2, 2018 at the Baruch Performing Arts Center (East 25th Street between Lexington and 3rd Avenues). Honorary Chair for the event is Tony Award-nominated actor/singer and 2016 Rosie Award-winner Norm Lewis. Two-time Tony Award-nominee Brad Oscar will be Master of Ceremonies for the evening.

BWW Review: Alfred's BROWN TALE Is Very Chicago and Very Funny
by Perry Tannenbaum - Sep 20, 2017
Notwithstanding the lingering leeriness I feel about going to see them, one-person shows can be memorable and truly special. Billy Crystal's 700 Sundays, Frank Gorshin's Say Goodnight, Gracie and Colin Quinn's Long Story Short stand out as the best that I've seen by men, while I'd point to Julie Harris's Belle of Amherst, Lily Tomlin's The Search for Intelligent Life in the Universe, and Tova Feldshuh's Golda's Balcony as the best by women - plus two more at Spoleto this year, Avital Lvova's Angel and Ayodele Casel's While I Have the Floor.
Frank Gorshin Frequently Asked Questions
How many Broadway shows has Frank Gorshin been in?
Frank Gorshin has appeared on Broadway in 3 shows.
How many West End shows has Frank Gorshin been in?
Frank Gorshin has not appeared in the West End
What awards has Frank Gorshin been nominated for?
Outstanding Solo Performance (Outer Critics Circle Awards) for Say Goodnight Gracie and Outstanding Solo Performance (Drama Desk Awards) for Say Goodnight, Gracie .
What awards has Frank Gorshin won?
Outstanding Solo Performance (Outer Critics Circle Awards) for Say Goodnight Gracie and Outstanding Solo Performance (Drama Desk Awards) for Say Goodnight, Gracie.