A Lineup of Great Shows Takes Spencer Stage This Spring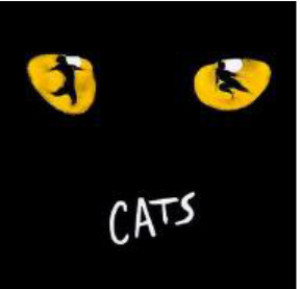 Follow your dreams to the theatrical wonderland of Spencer Theater for the Performing Arts in Alto, N.M. where a number of spectacular touring productions come to our mountain stage this February - May 2019.
The performance line-up includes Irish music and dance, record-breaking Broadway musicals and grand illusionists; classic country superstar, and sizzling 1940's era big band and swing tributes with tap and jumping jive action. It's all available at the Spencer Theater, the award-winning state-of-art performance hall located just north of Ruidoso in beautiful Lincoln County.
Excellent seats are available to every show. For ticket sales and information, visit www.spencertheater.com or call the Spencer Theater Box Office at 575.336.4800. Make sure to view Spencer website video clips of each show to further appreciate how talent-packed and elaborate some of these coming productions are!
What's on stage this season:
• Gene Watson, Country Classic - Saturday, February 9 at 7 p.m. ($39-$65). With a powerful voice, multi-octave range and searing steel guitar, Gene Watson and his band share his many smooth country hits including "Fourteen Carat Mind," "Paper Rosie," "Farewell Party" and more. Southern Fried Chicken Buffet ($20) at 5 p.m.
• Murphy's Celtic Legacy - Saturday, February 23 at 7 p.m. ($69-$75). This Irish company features more than 20 musicians and dancers with some of the quickest, most expressive legs in the world. Most of the cast previously starred in "Riverdance" and "Lord of the Dance." Traditional Beef Pot Roast Buffet ($20) at 5 p.m.
• The Wizard of OZ - Sunday, March 10 at 1 p.m. & 7 p.m. ($79-$85). Based on the 1939 MGM movie classic, this treasured musical follows the yellow brick road from Broadway to the technical wonderland of the Spencer with a stellar cast of 30+ singers, actors, orchestra musicians and plus awesome sets and breathtaking special effects. Produced by one of the most respected touring Broadway companies in the country. Glazed Spiral Ham Buffet ($20) at 5 p.m.
• The Illusionists Live From Broadway - Thursday, March 21 at 7 p.m. ($79-$85) Broadway's biggest selling magic spectacular, this mind-blowing, high-tech extravaganza features a cast of five individual artists with titles that bely incredibly specialized skills: The Daredevil, The Deductionist, The Grand Illusionist, The Manipulator and The Trickster. Shrimp & Beef Kebabs Buffet ($20) at 5 p.m.
• The Satin Dolls "Sing, Swing and Sizzle!" - Saturday, April 13 at 7 p.m. ($39 - $65). This ensemble of entertainment beauties sing and tap-dance big band classics in a costumed stage show reminiscent of a 1940s USO tour. Joined by a 5-piece band, the night of music includes "Boogie Woogie Bugle Boy," "In The Mood, "String of Pearls" and more. Roasted Red Chile Turkey Buffet ($20) at 5 p.m.
• "Jump Jive & Wail" Starring The Jive Aces - Saturday, April 27 at 7 p.m. ($39 - $65). Decked out in brilliant Zoot suits and armed with big brass horns and strings, this 6-man British swing band is renowned for its infectious arrangements of big band classics and rockabilly rhythms: "Sing, Sing, Sing," "That Old Black Magic," "Boogie Woogie Country Girl" and more. Special guest actress/vocalist Makinna Ridgway adds a satiny finish to a number of tunes. Homestyle Angus Beef Meatloaf Buffet ($20) at 5 p.m.
• CATS - Tuesday, May 14 at 7 p.m. and Wednesday, May 15 at 1 p.m. ($79-$85). This Andrew Lloyd Webber stage phenomenon features an utterly unique story about a magical tribe of cats gathering at its annual ball. Winner of 7 Tony Awards including Best Musical, CATS features an Equity cast of performers, outstanding singers, dancers, sets and costumes, and one of the most treasured melodies in musical theater, "Memory." Buffets, $20 each: Italian Sausage or Chicken Pasta Bar at 5 p.m. Tuesday; Fried Chicken & Waffles at 11 a.m. Wednesday.
Spencer Theater is a world-class performance hall located 12 miles north of downtown Ruidoso. Unique architecture, outstanding acoustics, intimate seating & excellent artistry are the Spencer's celebrated features. The award-winning hall, which first raised its curtains in 1997, seats 514, with no seats farther than 67 feet from the stage. The venue presents a variety of Broadway, comedy, dance and music throughout the year. From its limestone face to the crystal lobby, the building itself is a work of art. Public tours are offered at 10 a.m. every Tuesday & Thursday. www.spencertheater.com.
For tickets or information call the Spencer Theater at 575.336.4800 or go online to www.spencertheater.com. Fax: (575) 336-0055. By mail: Donna Clarke, Box Office Manager, Spencer Theater, 108 Spencer Road, Alto, NM 88312.
You may also request a brochure with show descriptions to be mailed to your home or business. The Spencer Theater is at 108 Spencer Road, Airport Highway 220, Alto, NM. Business hours are Monday-Friday, 9 a.m. - 5 p.m.
The Winter, Spring Season 2018-19 is sponsored in part by The Hugh Bancroft Jr. Foundation, Eleganté Lodge & Suites, KOBR Channel 8, MTD Media, Walton Stations of New Mexico, Carlsbad Radio, and additional season support from Inn of the Mountain Gods, Ruidoso Ford-Lincoln, Sierra Blanca Motors, R.D. & Joan Dale Hubbard Foundation, Ruidoso News, Su Casa Magazine, Rainmakers Resort & Club, Comcast Spotlight, KEDU 102.3 FM Big Oldies, Burt Broadcasting, Majestic Communications, Ruidoso.net, and First National Bank of Ruidoso.
Related Articles View More Albuquerque

Stories

Shows
More Hot Stories For You