BWW Review: THE GOLD MINER'S DAUGHTER OR WHO GOT THE SHAFT at Mosley Street Melodrama, Wichita's well-known Treasure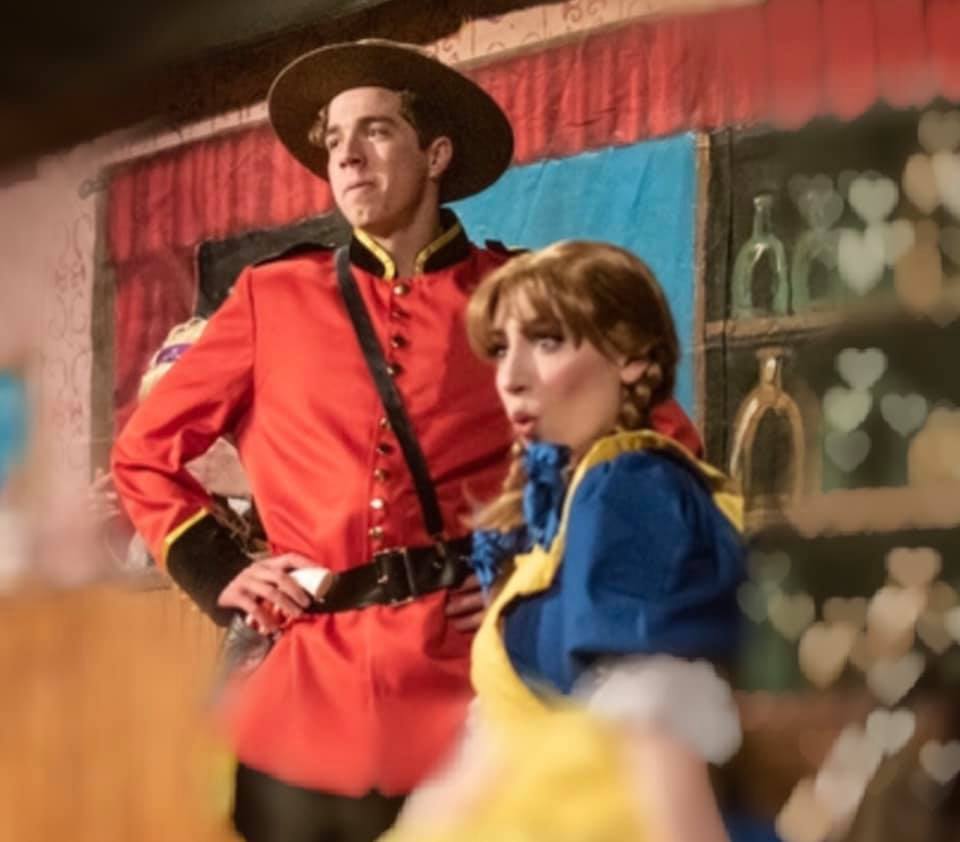 Under exciting new ownership of Monte Wheeler and Brandon Hathaway, Mosley Street Melodrama enters its 2019 season with a brand new and innovative farce, The Gold Miner's Daughter or Who Got the Shaft? Though the standard audience participation of "Oos and Ahs" haven't stirred from the original concept, it's quite apparent that fresh blood has been shed into the theatre with appropriately painted Kansas murals, an updated proscenium, twists of different comedy and script material, but overall with that same, downright homey entertainment.
This show, written by Tom Frye and directed by Cindy Summers, solidified Mosley Street Melodrama as one of Wichita's treasured theatres, offering true one of a kind experiences for that weekend getaway for the local theatregoer or out of towner. What made this show golden, however, was the young talent who seemed to have snuck in their own generational humor, bridging the gap between the old and the new. If I had to bet gold on it, my guess is that locals Ryan Schafer (Izzy/Vinne/Ike), Molly Tully (Tequila Tessie) or even quite possibly deemed olio writers Wheeler and Steve Hitchcock are guilty of journaling a script to attract the so-called millennial out from their parents' basement and into the seats of the playhouse. I'm certainly guilty of the latter. Though there were some writing blocks of Christmas jokes in the month of January, there were still gratifying puns for the audience, especially those relating to human anatomy. In spite, pay close attention to Schafer when he makes a mixed drink using no hands, a true special skill for the old acting resume.
Rounding out the cast are Julia Faust (Hard Hearted Hannah), John Keckeisen (Bullmose Bart), Austin Ragusin (Darby Doright) and Madi White (Purity Snowbank). Faust delivered as usual with strong acting choices and voice. Keckeisen had a traditional approach to his villain character. But it was Ragusin and White that had me genuinely giggling, particularly when a comedy of errors ensued with the classic bait and switch of their gender-norm luggage labeled 'womanly' and 'manly.'
Following the melodrama, was, of course, the musical comedy revue, appropriately titled 24 Karat, which featured witty song selections from famed hits of Bruno Mars, Kanye West and nostalgic songs like Goldfinger, which was well-sung by White. Ragusin played his guitar, singing the hit number Gold from the musical Once. If you aren't familiar with that show, I highly recommend you investigate the synopsis and you'll discover a likely comparison between the abilities required for the production in Ragusin. Faust also hushed the audience with her rendition of Sting's Fields of Gold. Strong improv was executed by all of the cast and all were able to get the audience going, even with a drum-roll during a dance-off between two patrons.
The Gold Miner's Daughter or Who Got the Shaft runs from now until the end of March. You can call 316-263-0222 or visit mosleystreet.com for ticket reservations. Remember Mosley Street for your next golden birthday or special occasion. And as always, support your local economy with local theatre.
Related Articles View More Wichita

Stories

Shows