Craig Richardson - Page
Craig is thrilled to be a contributing editor for BroadwayWorld.com! Earning his degree in Musical Theatre from Wichita State University in 2011, Craig began performing all over the Wichita area. Favorite credits include Beadle Bamford in Sweeney Todd at the Crown Uptown Professional Dinner Theatre, Harold Nichols in The Forum Theatre's production of The Full Monty and Bobby in Cabaret, also at The Forum Theatre. Craig moved to New York City in 2015 where he was a background actor for television series such as Law and Order, Blue Bloods and Power. Upon returning to his hometown of Wichita, Craig continued performing in productions across the city. He has been seen as Roy in Wichita Community Theatre's Fun Home and Guild Hall Players' Peter and the Starcatcher as Ted. In 2018, he went on tour with Bright Star Children's Theatre performing all over the east coast in schools, libraries, and community theatres. Regularly going to see shows, he is now excited to be able to review productions while encouraging audience attendance for local Wichita Theatre. Please visit Craig's website at www.craigjosephrichardson.com.
MOST POPULAR ARTICLES
LAST 30 DAYS
LAST 365 DAYS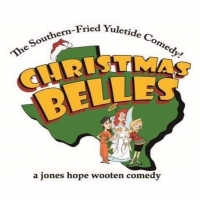 BWW Review: CHRISTMAS BELLES at Wichita Community Theatre
Posted: Feb. 1, 2020


BWW Review: CATS at The American Theatre Guild, Your Night Will Be a Memory Too
Posted: Nov. 15, 2019


BWW Review: IS JACK FROST NIPPING AT YOUR HOSE? OR..CHRISTMAS AT THE FIRESHOUSE! at Mosley Street Melodrama
Posted: Dec. 4, 2019


BWW Review: A CHRISTMAS CAROL at The Forum Theatre Company, A Biennial Wichita Tradition
Posted: Dec. 19, 2019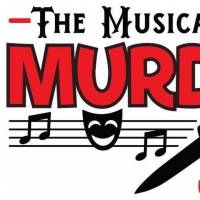 BWW Review: THE MUSICAL COMEDY MURDERS OF 1940 at Mad Cap Comedy And Improv Troupe
Posted: Nov. 25, 2019


BWW Review: CHRISTMAS BELLES at Wichita Community Theatre

February 1, 2020

From December 4th through the 15th, Wichita Community Theatre presented another Jones, Hope, Wooten Comedy Christmas Belles. For those unfamiliar to this show by the trio writing team, Christmas Belles is a lot like the film Waiting for Guffmann where a community of very 'non-union' actors come together for the 'day of the show y'all' and put on a Christmas, nativity play that seems to not go quite as intended. Starring Dan E. Campbell, Jami Thomas, Lana K. Carlson, and directed by Mark Schuster, Christmas Belles was a delightful comedy to the end of 2019 for Wichita audiences.
---
BWW Review: A CHRISTMAS CAROL at The Forum Theatre Company, A Biennial Wichita Tradition

December 19, 2019

One of the most well-known short stories ever written by Charles Dickens was a?oeA Christmas Carol.a?? Dickens began writing his second piece of fiction in October 1843 with a later December release date. At the time, he had a personal concern for underprivileged children who turned to crime in order to better improve their social status and wellbeing. a?oeA Christmas Carola?? follows one man, Ebenezer Scroogea?'a miser, who undergoes four visits from ghosts who ultimately transform him into a man of charity, repentance and changed heart. The Forum Theatre Company concludes 2019 with their 7th production of the play now in its biennial session at 330 N. Broadway. Performances are in their final weekend Thursday and Friday at 8:00 p.m. and Saturday and Sunday at 2:00 p.m. Featuring new orchestrations and vocal arrangements, this show is your best bet for traditional Christmas live theatre entertainment here in Wichita.
---
BWW Review: IS JACK FROST NIPPING AT YOUR HOSE? OR..CHRISTMAS AT THE FIRESHOUSE! at Mosley Street Melodrama

December 4, 2019

To conclude their 2019 season, Mosley Street Melodrama proudly presents Is Jack Frost Nipping at Your Hose? Or..Christmas at the Firehouse! Written and directed by Tom Frye with assistance from Steve Hitchcock, the show runs from November 15th-December 28th at 234 N. Mosley.
---
BWW Review: THE MUSICAL COMEDY MURDERS OF 1940 at Mad Cap Comedy And Improv Troupe

November 25, 2019

On October 24th through the 27th, MADCAP Comedy and Improv Troupe presented the John Bishop farce The Musical Comedy Murders of 1940 at Newman University's Jabara Flexible Theatre. Under executive artistic director Cameron Carlson and wife Lana, the show was a night of pre-war, German societal commentary and comedy amid a mysterious murder mystery in a Chappaqua, New York City mansion setting. Starring Vonda Newby-Schuster, Mark Barlow, Mary Lou Phipps-Winfrey, Crystal Meek, and Steve Dunn among many others, the show was a perfect selection for tying into their previous show Hounds of Baskerville and for what was Halloween weekend in Wichita.
---
BWW Review: CATS at The American Theatre Guild, Your Night Will Be a Memory Too

November 15, 2019

The American Theatre Guild opened their 2019-2020 season October 14th with the national Broadway touring production of Cats.
---
BWW Review: HOCUS POCUS at Roxy's Downtown, An Unauthorized Parody

October 24, 2019

After World War II was over, we saw an increase in the American population thus characterizing that peace, love making lovers as 'the baby boomer' generation. They of course in turn gave birth to what is known as Generation X bringing a new age emergence of punk rock, grunge, and apparently both awesome and tasty cocktails. Generation X gave us millennials.
---
BWW Review: ALMIGHTY BOB at Wichita Community Theatre

October 24, 2019

For their second show of the 2019-2020 season, Wichita Community Theatre presents Tom Mula's Almighty Bob. The plot, simple yet fun, centers around Bob, a fresh-faced nursing home patient to Dr. Wally's care home after Bob's daughter Karen drops him off for a trial run visit. Bob, however, thinks that he is God. Taking place in a homey, sunny a?oequiet rooma?? of a small, pleasant, well-tended assisted-living facility, extraordinary, miraculous and comedic things begin to happen and take shape throughout the production which is directed by John Reel. Almighty Bob is currently running October 16-27 at 258 N. Fountain in College Hill, Wednesday through Saturday at 8:00 p.m. and Sundays at 2:00 p.m
---
BWW Review: MEMPHIS THE MUSICAL at The Forum Theatre Company, Wichita's Hottest Ticket in Town

October 9, 2019

Located at 330 N. Broadway inside First United Methodist Church is the Forum Theatre Company. Under artistic director Kathryn Page Hauptman, her current production of Memphis The Musical is nothing short of being truly incredible earning her a firm reputation of being a convincing story telling director. Taking place in Memphis, Tennessee during the 1950's among a racially divided south, the show depicts exactly what the city is best known for: being the birthplace of rock n' roll. With a well-rounded, talented cast, stunning lightning and set design plus rocking choreography, this show will captivate you from start to finish drawing anyone in our own city looking for quality, music theatre entertainment next to Broadway. The show runs September 26 through October 13th under permission of Theatrical Rights Worldwide.
---
BWW Review: HARRY SQUATTER AND THE TERRIBLE, HORRIBLE, NO GOOD, VERY BAD DAY at Mosley Street Melodrama, Puns and Play on Words

September 25, 2019

What do Noah Webster and Aaron Peckham have in common? Some of you had to really think hard, but for the rest of us little known muggles we would instantly recognize the pair as linguists who are well versed on opposite spectrums of the English dictionary. Webster's Dictionary, written by Noah Webster in 1806, is filled with wonderful, diverse words and definitions of American vocabulary but Peckham in 1999 came up with what was eventually to be known as the urban dictionary, an online resource for American slang words which have infiltrated our own pop culture. In addition, another 90's vocabularic author known under the pseudonym J.K. Rowling is best known for her series based on that cute, loveable and lucky guy, Harry Potter. For Mosley Street Melodrama's current olio, Wichita writers Ryan Schafer and Molly Tully wrote a show most likely using these resources to come up with a fresh, new Halloween show for the theatrical company called Harry Squatter and the Terrible, Horrible, No Good Very Bad Day.
---
BWW Review: TICK, TICK BOOM! at Roxy's Downtown, Actions Speak Louder Than... Words!

September 18, 2019

It's time, pursue your dreams.a?? This is a quote by S. Weitzman, an entrepreneur. It's plastered on a mural right beneath a sundial on southeast Kellogg here in Wichita. Now, I'm not suggesting attempting to read any of the quotes on Kellogg during your morning commute but if you ever do get the time, you'll be reminded kindly that a?oethe journey is the reward.a??
---
BWW Review: BLOOD BROTHERS at Wichita Community Theatre, Sparking the Conversation on Gun Violence in America

September 17, 2019

3,042 young adults died tragically in 2007 alone from gunfire in the United States according to Children's Defense, a non-profit dedicated to building safer communities with a small yet mighty focus on the crisis of gun violence in America. If that statistic alone doesn't scare you, maybe this will: in a recent 2019 article from the Associated Press, it states here in Wichita, violent crime rates are now twice the national average with gun shootings doubling in the past five years since 2014. The Wichita Police Department recognize shootings have become problematic and are now participating in initiatives such as citizen patrol to help out the understaffed branch keep crime low and accountability high. Bearing this in mind, Wichita Community Theatre opens their 2019-2020 season with the musical Blood Brothers, a show filled with a variety of themes but particularly gun violence being the most shocking and prevalent topic presented. The production runs at 258 N. Fountain from September 4-15, Wednesday through Saturday and is sponsored by KMUW Wichita 89.1.
---
BWW Review: IN THE HEIGHTS at Music Theatre Wichita, Immigrants Get the Job Done

August 19, 2019

According to 'fake' news sources, during the 2016 presidential election Hispanics made up about eleven percent of the electorate which was up ten percent from 2012. An estimated 58.9 million Hispanic people live in the United States comprising eighteen percent of the American population. Furthermore, one in seven U.S. residents is foreign born, including you, the reader. In 2018, over 106,147 asylum seeker applications were presented to U.S. Citizenship and Immigration Services. With these kinds of statistical facts, it can be inferred immigration is certainly on the rise, especially those searching for a safe haven in the supposedly United States who come from countries of violence, persecution, and turmoil of their own. Immigration has always made America great bringing varied values while creating a true melting pot. And as the lyrics say in Lin Manuel Miranda's musical Hamilton, 'immigrants, we get the job done.' Sure, you can point fingers and say I'm a millennial living at home with mom and dad and have no inclination of the outside real world or know the importance of a job, but as a privileged Irish American white male actor, I have witnessed time and time again these hard working immigrants 'getting the job done' at restaurant and customer service jobs to help support their own American dream of simple inclusion and sense of belonging. Jobs which no one truly likes to work. From dishwashers, to construction workers, to asylum seeking students, there is nothing these refugees will do to try to assimilate and make America their newfound home. Such themes were presented at Music Theatre Wichita's 2019 season closer In the Heights also written by Lin Manuel Miranda which ran from August 7th-11th at Century II Concert Hall.
---
BWW Review: THE MYSTERY OF EDWIN DROOD at Guild Hall Players

August 8, 2019

Charles Dickens was a literary author we all encountered and studied in formal educational settings. Some may remember when his father was in imprisoned, Dickens knew that he needed to make a living wage and support himself, losing quality education himself. At the age of 15, he began working for an attorney and studied shorthand in the evening which lead to a job as a journalist launching his writing career. From there he wrote several short stories and novels like A Tale of Two Cities, A Christmas Carol and Oliver Twist, some becoming stage plays and musicals. His final and greatest novel ultimately turned musical, The Mystery of Edwin Drood, is a prime example of such a case. The show was presented by Guild Hall Players from August 1st through the 4th at St. James Episcopal Church.
---
BWW Review: CHICAGO at Music Theatre Wichita, A Dazzling Production

July 30, 2019

'Welcome. Ladies and Gentlemen, you are about to see a story of murder, greed, corruption, violence, exploitation, adultery and treachery-all those things we all hold near and dear to our hearts. Thank you.'
---
BWW Review: PETEY'S BIG ADVENTURE at Mosley Street Melodrama, A Spoof on Scooters

July 24, 2019

July 15th, 2019. A day that will live forever in Wichita history. A time when everything changed for our community, our children and recreational safety as the city introduced 'the scooter initiative.' Scattered throughout Wichita are 500 scooters available to rent for public use through the Spin App as a way to improve Wichita as a destination to live, play and travel. In Mosley Street Melodrama's current olio, however, scooters are the perfect target for Petey's Big Adventure-a spoof on comedic character Pee-Wee Herman and his escapades. Written by Carol Hughes and directed by Steve Hitchcock, Petey's Big Adventure runs from now until September 7th.
---
BWW Review: THE DIXIE SWIM CLUB at Wichita Community Theatre, The Perfect Girls' Night Out

July 22, 2019

For their final production of the 2018-2019 season, Wichita Community Theatre proudly presents The Dixie Swim Club-a Jones Hope Wooten comedy. For those unfamiliar to these three authors dubbed 'America's Playwrights' one may recognize their other works such as The Savannah Sipping Society which appeared at Wichita Community Theatre last year or most notably their comedic writing for The Golden Girls. The Dixie Swim Club is definitely a play that showcases wonderful similarities to the television sitcom. Directed by Leroy Clark, The Dixie Swim Club runs from now until July 28th at 258 N. Fountain.
---
BWW Review: FORBIDDEN BROADWAY at Roxy's Downtown, A Prohibited Parody worth Seeing

July 16, 2019

'Forbidden' is certainly a fitting adjective for Roxy's Downtown current production entitled Forbidden Broadway. If you simply look up the word 'forbidden' in the dictionary, you will find its meaning to be prohibited, not allowed or even banned. It's a clever little title to describe this Off-Broadway parody rated PG-13 which spoofs many lyrics and shows such as Mamma Mia, Cats, and even Hairspray which would send original playwrights and performing artists rolling in their graves with laughter. Opening originally in 1982 by parodist Gerard Alessandrini, the show has gone under many revisions to include even newer musicals. Starring Julia Faust, John Keckeisen, Seth Knowles, Shaun-Michael Morse, Patty Reeder, and Christine Tasheff, Forbidden Broadway runs from now until August 24 at the 1930s cabaret venue in downtown Wichita.
---
BWW Review: A CHORUS LINE at Music Theatre Wichita, A ten for dancing!

July 12, 2019

For their third show of the summer season, Music Theatre Wichita presents A Chorus Line-- Michael Bennett's beloved concept piece about auditioning for coveted spots in a Broadway production. The show itself debuted forty-four years ago this time in July and follows sixteen performers as they fight for a job in the chorus. Auditioning dancers lay out their entire lives on a single line through stories, mostly dramatic, to tell the ultimate truth of what it's like to simply tryout. A Chorus Line ranks top seven in longest running Broadway production in musical theatre history but is now showing until July 14th at Century II Concert Hall for a limited engagement.
---
BWW Review: 1776 at Wichita Scottish Rite Signature Theatre

July 5, 2019

Philadelphia, Pennsylvania is historically known as being the city of brotherly love. With a current population of over one and half million residents, a lot has happened throughout the centuries during the city's rich past. It's a city that has won world series, held conventions on women's rights and a place that inspired 'rocket man' Elton John's hit 'Philadelphia Freedom' based on the Philadelphia Freedoms world tennis team, ultimately becoming an anthem for the city. And long before 'covfefe' tweets, proposed border walls, and transgender military bans, Congress met for the first time to formulate and write the Declaration of Independence, a document holding dear to the truths that all men are created equal and are forever granted the rights of life, liberty and the pursuit of happiness. Wichita Scottish Rite Signature Theatre recreates the 'room where it all happens' in their current and limited engagement production of 1776 now running until July 3rd at Wichita Center for the Performing Arts.
---
BWW Review: AN AMERICAN IN PARIS at Music Theatre Wichita, Around the World in 14 Days

June 27, 2019

From the alps of Austria to the perfumery of Paris, Music Theatre Wichita continues its excellence in musical theatre standards with their second show of the summer season, An American in Paris; a suitable show selection set after the end of World War II. Based on the 1928 orchestrations of George Gershwin during his time in Paris and also the 1951 MGM film starring Gene Kelly, this stage adaptation of An American in Paris was most recently on Broadway in 2015 at the Palace Theatre in New York City. It wasn't until then that this filmed musical was tailored for the stage by playwright Craig Lucas. Regional theatres across the United States are eager to produce the production now that the copyrights are available, four years after the initial Broadway debut. Music Theatre Wichita's production is no exception by any means, incorporating a revolving stage and projections bringing Broadway right here to our own all-American City, Wichita.
---