Photo Flash: New Shots of Alex Gaumond and Laura Pitt-Pulford in SEVEN BRIDES FOR SEVEN BROTHERS at Regent's Park
Led by Alex Gaumond as Adam and Laura Pitt-Pulford as Milly, the full cast of SEVEN BRIDES FOR SEVEN BROTHERS includes Rosanna Bates, David Burrows, Angela M. Caesar, Leon Cooke, Eamonn Cox, Jacob Fisher,Charlene Ford, Steve Fortune, Trevor Michael Georges,Bob Harms, Bethany Huckle, Frankie Jenna, James Leece, Philip Marriott, Dylan Mason, Natasha Mould, Peter Nash, Sam O'Rourke, Ryan Pidgen, Adam Rhys-Charles,Karli Vale, Annie Wensak, Matthew Whennell-Clark, Ed White and Emma Woods.
The show opened at Regent's Park Open Air Theatre on 16th July, and BroadwayWorld has new shots of the company in action below! For more production photos, click here.
Based on the 1954 MGM film of the same name, Seven Brides for Seven Brothers was adapted for stage in 1978 with a book byLawrence Kasha and David Landay, and new songs by Academy Award-winning Joel Hirschhornand Al Kasha.
SEVEN BRIDES FOR SEVEN BROTHERS has set and costume design by Peter McKintosh, choreography by Alistair David, musical supervision and dance arrangements by Gareth Valentine, musical direction by Stephen Ridley, lighting design by Tim Mitchell, orchestrations by Larry Blank, sound design by Nick Lidster for Autograph, casting by James Orange CDG, associate direction by Tom Attenborough and fight direction by Kate Waters.
Photo Credit: Helen Maybanks

Alex Gaumond as Adam and Laura Pitt-Pulford as Milly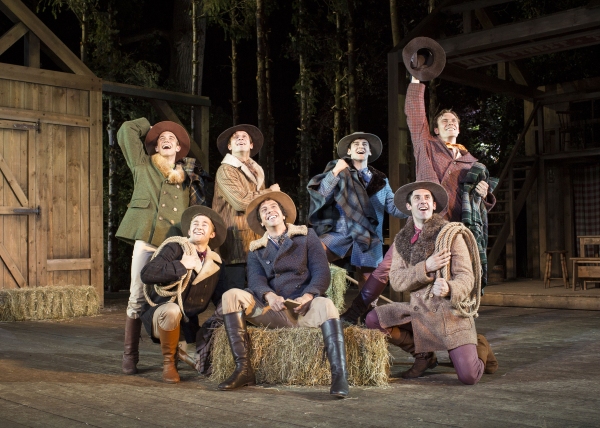 Alex Gaumond as Adam and The Brothers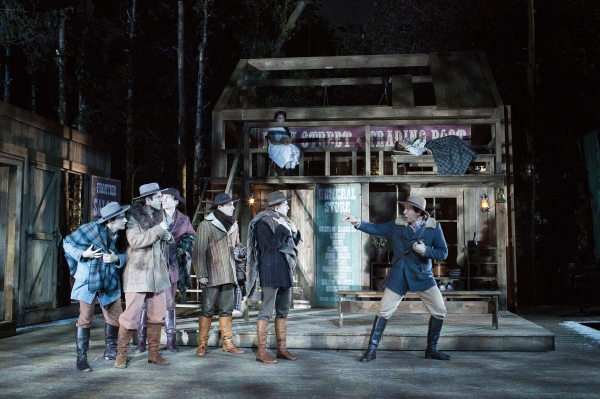 Alex Gaumond as Adam and The Brothers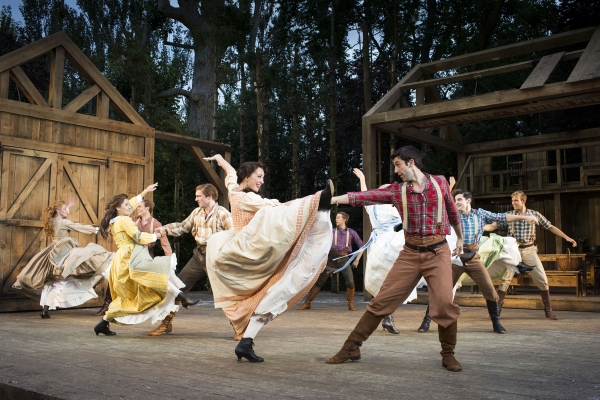 Charlene Ford as Dorcas and James Leece as Benjamin with Brides and Brothers

Laura Pitt-Pulford as Milly and Brothers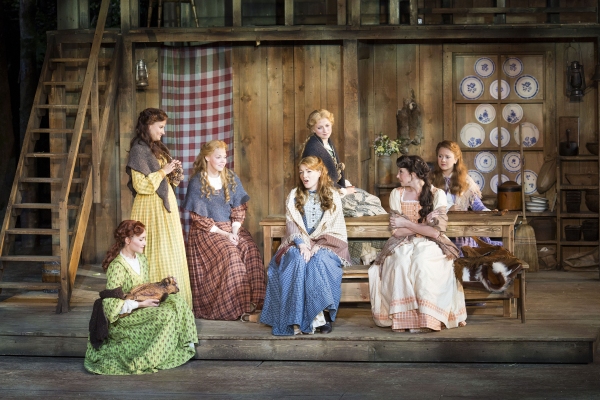 Laura Pitt-Pulford as Milly and The Brides

Laura Pitt-Pulford as Milly and The Brothers

Laura Pitt-Pulford as Milly

Natasha Mould as Martha and RosAnna Bates as Liza

The Brothers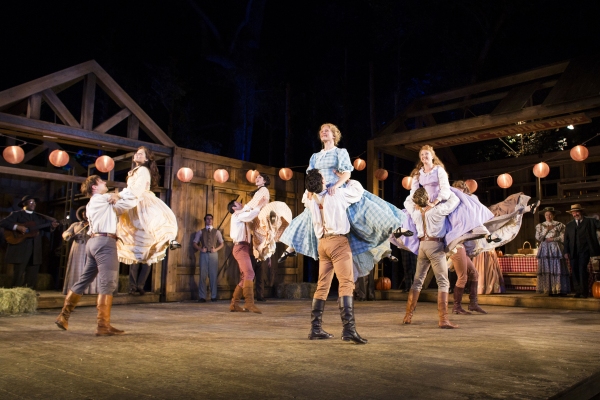 The Social Dance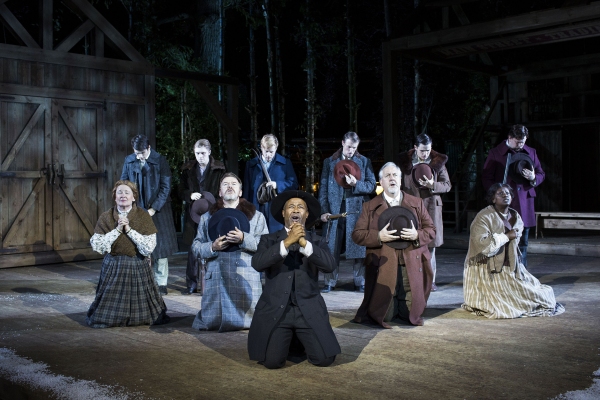 Townsfolk and Suitors