Photo Flash: First Look at Rehearsal Photos of YOUNG CHEKHOV at Chichester Festival Theatre
The first pictures are released today for a major new season of Anton Chekhov's early works at Chichester Festival Theatre. Newly adapted by David Hare and directed by Jonathan Kent, the productions present a unique theatrical event which will see a repertory cast of 23 actors performing 50 parts in Platonov, Ivanov and The Seagull. For the first time ever on this scale audiences will be given the opportunity to see all three shows in close proximity performed by the same group and with the same creative team. Check out the rehearsal photos below!
When the season begins previews in September, the Young Chekhov cast will have worked together on the productions for three months. The cast includes Emma Amos, Nebli Basani, Lucy Briers, Pip Carter, Anna Chancellor, Jonathan Coy, Nicholas Day, Mark Donald, Peter Egan, Col Farrell, Joshua James, Beverley Klein, Adrian Lukis, Des McAleer, James McArdle, Mark Penfold, Brian Pettifer, Nina Sosanya, Sarah Twomey, David Verrey, Olivia Vinall, Samuel West and Jade Williams.
Each of the three plays can be seen as a single performance or they can be enjoyed as one event, either over different days or as one intense theatrical experience on Trilogy Days. With over 5,000 tickets at £10 available across the Young Chekhovseason, audiences can see all three plays for as little as £30.
This season within a season is anchored by a trio of talent - Chekhov himself, playwright David Hare, and director Jonathan Kent, returning to Chichester following his triumphant production of Gypsy in Festival 2014. Young Chekhov reunites Kent and Hare who have previously collaborated on productions for the Almeida Theatre.
These three plays, written when Anton Chekhov was young, offer a new perspective on the dramatist, revealing a youthful anger and romanticism that is very different to his mature, more familiar work.
The central character in Platonov is a debt-ridden schoolteacher who is about to lose his home, yet remains irresistible to women. This freewheeling comedy set in the middle of nowhere explores the traps of conventionality and moral hypocrisy.
Nikolai Ivanov is a councillor and landowner who has tried to live in a bold new way, taking risks in everything from business to romance. Now his estate is failing and his wife is dangerously ill. Ivanov is an angry and outspoken satire, full of a passion that Chekhov would forego in his later plays.
In The Seagull, a bold new play by a young writer is about to be staged. What happens during the performance, and in the days that follow it, will change the lives of everyone involved. The best known of the Young Chekhov trilogy is a meditation on love and art that's both comic and tragic.
Anna Chancellor plays Irina Arkadina in The Seagull. She was last at Chichester in Private Lives and South Downs/The Browning Version (both of which transferred to the West End). Other credits include The Wolf from the Door (Royal Court Theatre) and The Last of the Duchess (Hampstead Theatre).
James McArdle plays the title role in Platonov and Yevgeni Lvov in Ivanov. He previously appeared at Chichester in A Month in the Country. Other credits include The James Plays at the Edinburgh Festival and National Theatre, and the West End production of Chariots of Fire.
Samuel West plays the title role in Ivanov and Boris Trigorin in The Seagull. He was last seen at Chichester in Enron andDoctor Faustus. Other acting credits include the West End production of Uncle Vanya, as well as Betrayal and Family Reunion (both for the Donmar Warehouse).
Lucy Briers plays Zinaida Savishna in Ivanov and Polina in The Seagull. She last appeared at Chichester in Top Girls (also West End). Other credits include the RSC productions of Wolf Hall and Bring Up the Bodies (also West End and Broadway),Behud (Soho Theatre) and The Voysey Inheritance (National Theatre).
Pip Carter plays Sergei Yoynitzev in Platonov and Medvedenko in The Seagull. His credits include the West End production ofPosh, The Cherry Orchard, The White Guard, Gethsemane and Present Laughter (all for the National Theatre) and Tiger Country (Hampstead Theatre).
Peter Egan plays Shabyelski in Ivanov and Sorin in The Seagull. His Chichester credits include The Cherry Orchard, The Rivals and Caesar and Cleopatra. Other credits include Other Desert Cities (The Old Vic), People, Noises Off and Engaged(all for the National Theatre) and the West End production of Art.
Adrian Lukis plays Evgeny Dorn in The Seagull. His credits include Versailles (Donmar Warehouse) Pygmalion, The Winslow Boy (Theatre Royal, Bath), The Philadelphia, Cloaca (Old Vic), The Relapse, Sleep with Me (National Theatre) and Private Lives in the West End. Television credits include Peak Practice, Fresh Meat and Pride and Prejudice.
Brian Pettifer plays Timofei Bugrov in Platonov and Kosych in Ivanov. His credits include screen roles in Jonathan Strange and Mister Norrell, The Musketeers and Bleak House, as well as stage roles in Yer Granny (National Theatre of Scotland) andThe Fairy Queen at Glyndebourne.
Nina Sosanya plays Anna Petrovna in Platonov and Ivanov. Her theatre credits include the The Vote, Privacy and The Vortex(all for the Donmar Warehouse), the West End production of Cat on a Hot Tin Roof and Love's Labour's Lost for the RSC.Television credits include W1A and Last Tango in Halifax.
Olivia Vinall plays Soyfa Yegorovna in Platonov, Sasha in Ivanov and Nina Zarechnaya in The Seagull. Her credits include The Hard Problem, King Lear and Othello (all for the National Theatre).
The cast also includes Emma Amos as Marfusha Babakina in Ivanov, Nebli Basani as Yakov in Platonov, Piotr and a Guest in Ivanov and Yakov in The Seagull, Jonathan Coy as Porfiri Glagolyev in Platonov and Pavel Lebedev in Ivanov, Mark Donaldas Kiril Glagolyev in Platonov, Col Farrell as Marko in Platonov and First Guest in Ivanov, Joshua James as Nikolai Triletsky in Platonov and Konstantin in The Seagull, Beverley Klein as Katya in Platonov and Avdotya Nazarovna in Ivanov, Des McAleer as Osip in Platonov, Mikhail Brokin in Ivanov and Shamraev in The Seagull, Mark Penfold as Vasili in Platonov and Gavrila in Ivanov, Sarah Twomey as Maria Grekova in Platonov and a Guest in Ivanov, David Verrey as Pavel Shcherbuk inPlatonov and Third Guest in Ivanov, and Jade Williams as Sasha Ivanovna in Platonov and Masha in The Seagull.
David Hare's numerous credits include the world premiere of South Downs at Chichester (also West End), the National Theatre's trilogy of plays about British institutions, Racing Demon, Murmuring Judges and The Absence of War, adaptations such as The Blue Room (Donmar Warehouse and Broadway), and most recently Behind The Beautiful Forevers, also for the National Theatre. He is also an acclaimed screenwriter and has received Academy Award nominations for The Hours and The Reader.
Director Jonathan Kent returns to Chichester following his acclaimed productions of Gypsy, Private Lives and Sweeney Todd, all of which transferred to the West End. Other credits include Good People (Hampstead Theatre and West End),Oedipus (National Theatre), Don Giovanni and The Fairy Queen (both for Glyndebourne).
Design is by Tom Pye whose credits include Mother Courage, Major Barbara, and Measure for Measure (all for the National Theatre), Happy Days (National Theatre, BAM and World Tour), The Wolf from the Door, The Low Road, and NSFW (all for the Royal Court Theatre) and the West End production of Sinatra (West End).
Costume Design is by Emma Ryott whose credits include The Great Gatsby (Dresden), Anna Karenina (Oslo and Moscow),The Heart of Robin Hood (RSC and international tour), and Rock 'n Roll (Royal Court Theatre, West End and Broadway).
Lighting Design is by Mark Henderson whose Chichester credits include Gypsy, Sweeney Todd and Private Lives (all of which transferred to the West End) and ENRON (also Royal Court Theatre, West End, Broadway and tour), West End productions ofChitty Chitty Bang Bang, as well as The History Boys and The Habit of Art (National Theatre).
Sound Design is by Paul Groothuis, Chichester's Associate Sound Designer. Chichester credits include Festival 2015's A Damsel in Distress, as well as Gypsy, Sweeney Todd, The Pajama Game, Private Lives, Kiss Me, Kate, and Rosencrantz andGuildenstern Are Dead, all of which transferred to the West End.
Composition is by Jonathan Dove whose credits include Trelawny of the 'Wells', Wild Oats, Mother Courage and Peter Pan(National Theatre) Zenobia and A Midsummer Night's Dream (RSC) and 'Tis Pity She's a Whore (Young Vic).
Young Chekhov: The Birth of A Genius is sponsored by Wiley. The Seagull is sponsored by De'Longhi.

The Young Chekhov season is at the Festival Theatre, Chichester from 28 September - 14 November. Performance times vary. Tickets from £10. To book, go to cft.org.uk or contact the Box Office on 01243 781312.
Special Prices for 16 - 25s
An allocation of tickets for 16 - 25 year olds priced at just £8.50 for all performances of the Young Chekhov season are now on sale. These may be booked on 01243 781312, online at cft.org.uk/850 or in person.
Photo Credit: JOHAN PERSSON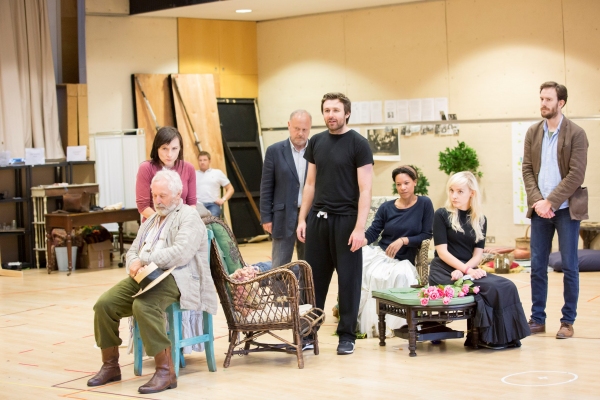 The Cast

Sarah T. Womey and James McArdle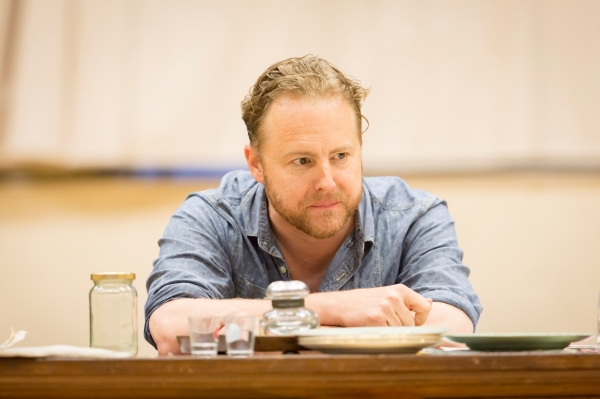 Samuel West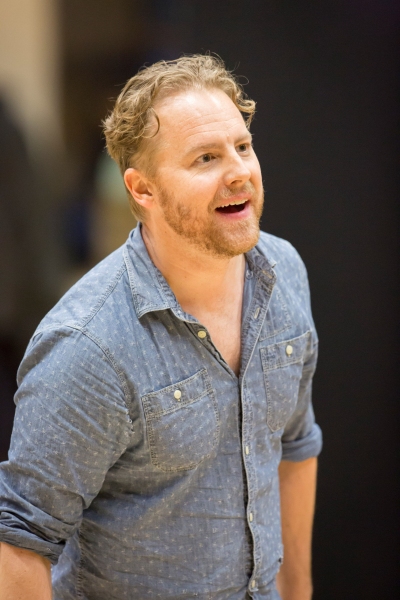 Samuel West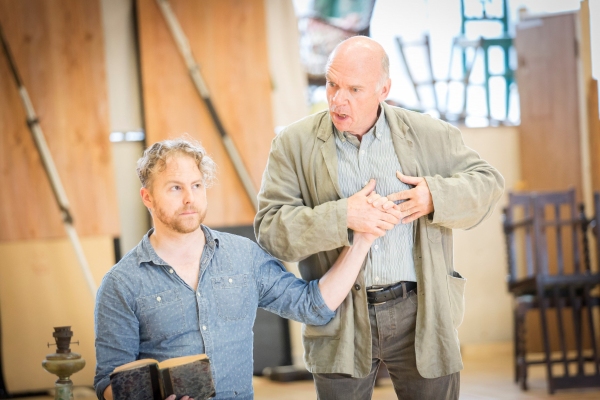 Samuel West and Des McAleer

David Hare

Peter Egan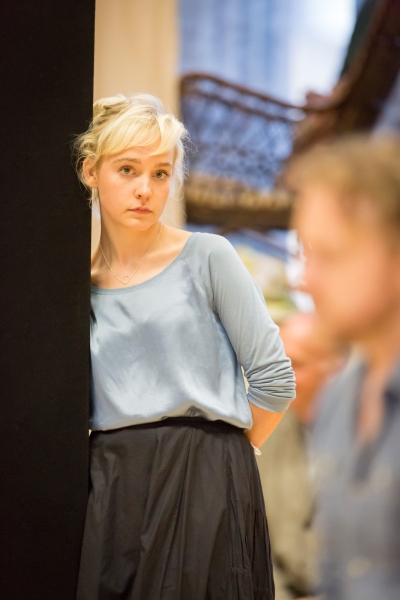 Olivia Vinall

Olivia Vinall and James McArdle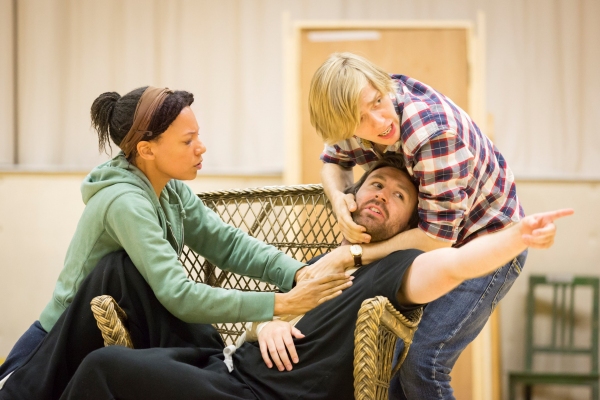 Nina Sosanya, James McArdle and Joshua James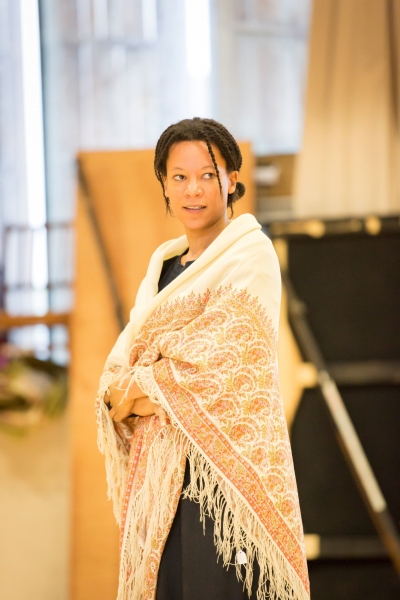 Nina Sosanya

Nicholas Day, Jade Williams and Joshua James

Lucy Brier and Adrian Lukis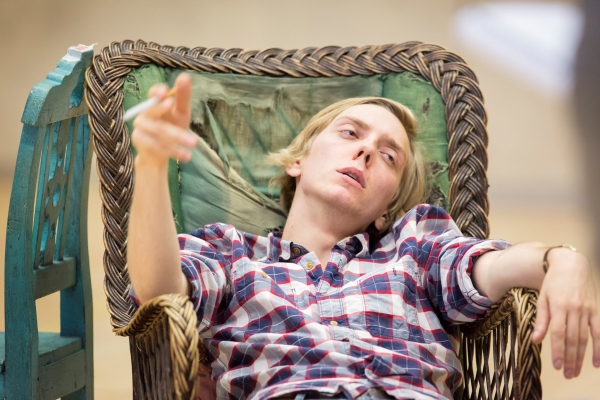 Joshua James

James McArdle, Pip Carter, Joshua James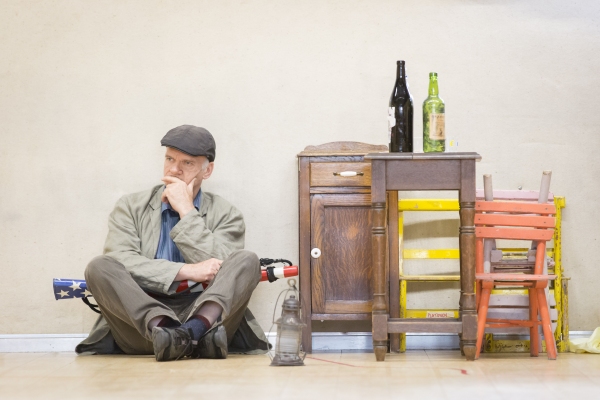 Des McAleer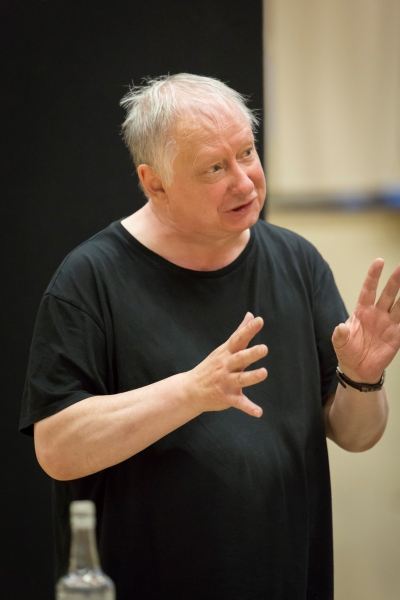 Brian Pettifer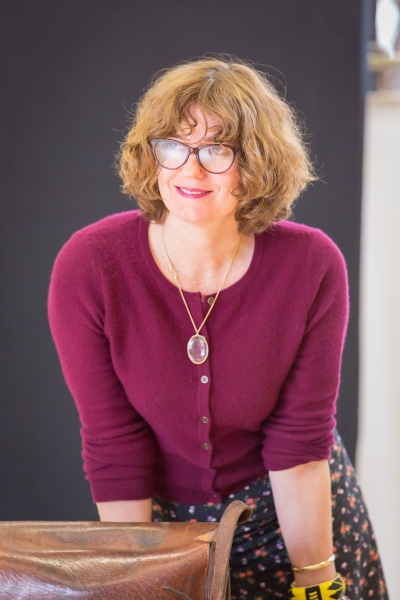 Anna Chancellor

Adrian Luk