Photos: First Look at Peter Duncan, Edmund Wiseman & Emily Bowker in BIRDSONG UK Tour
Peter Duncan, Edmund Wiseman and Emily Bowker head the cast of the 2015 national tour of Rachel Wagstaff's stage play BIRDSONG, adapted from the novel by Sebastian Faulks, which will open on 4 February 2015 at the Fairfield Halls in Croydon. The tour has been extended by a week, and will now play Richmond Theatre from 29 June - 4 July.
Peter Duncan returns to BIRDSONG as Jack Firebrace, having played the role in the 2014 tour. Though perhaps best known as a Blue Peter presenter, and most recently seen competing on BBC One's Tumble, Peter began his acting career in the 1970s when he joined the National Theatre. Recent theatre credits include Denry Machin in The Card (for which he received an Olivier nomination for Best Actor in a Musical), Alan Ayckbourn's Things We Do For Love, the twins in Corpse, Stan Laurel in Laurel and Hardy, Macduff in Macbeth and Fantastic Mr Fox, both at the Open Air Theatre in Regent's Park, and the title role in Charlie Peace - His Amazing Life And Outstanding Legend at Nottingham Playhouse and Coventry Belgrade's B2.
Touring during the 100th anniversary of the First World War, BIRDSONG tells a mesmerising story of love and courage, before and during the war. In pre-war France, a young Englishman, Stephen Wraysford, embarks on a passionate and dangerous affair with the beautiful Isabelle Azaire that turns their worlds upside down. As the war breaks out, Stephen must lead his men through the carnage of the Battle of the Somme and through the sprawling tunnels that lie deep underground. Faced with the unprecedented horror of the war, Stephen clings to the memory of Isabelle and the idyll of his former life as his world explodes around him.
Photos by Jack Ladenburg

Alastair Whatley, Edmund Wiseman

Alastair Whatley, Edmund Wiseman, Roger Martin, Emily Bowker

Edmund Wiseman, Cloudia Swann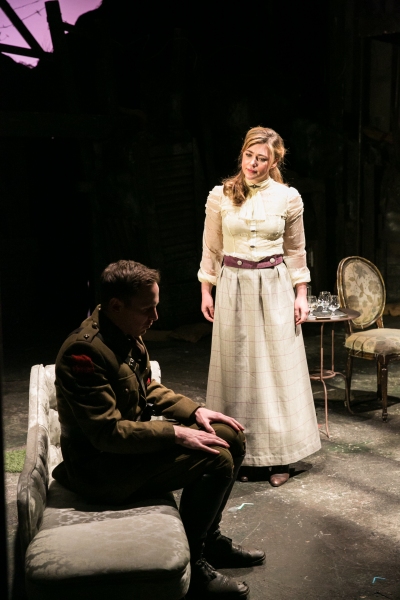 Edmund Wiseman, Cloudia Swann

Edmund Wiseman, Cloudia Swann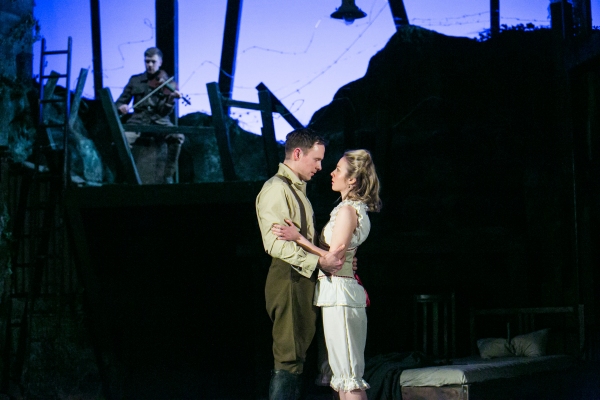 Edmund Wiseman, Emily Bowker

Edmund Wiseman, Peter Duncan, Alastair Whatley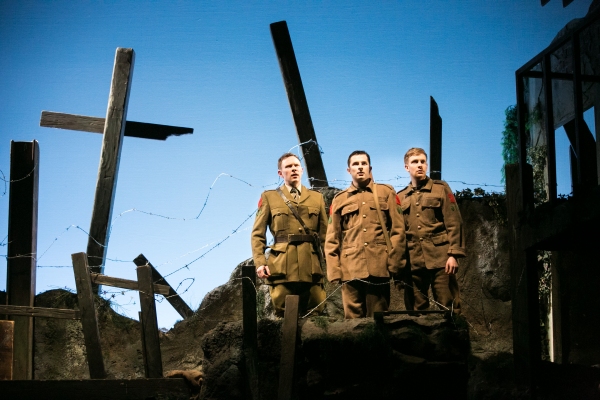 Edmund Wiseman, Max Bowden, James Findlay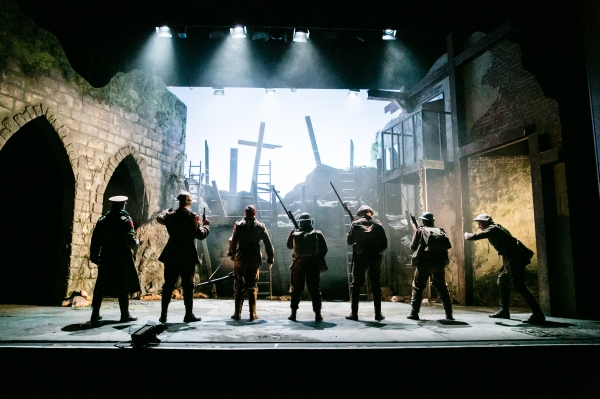 Cast of BIRDSONG

Emily Bowker, Edmund Wiseman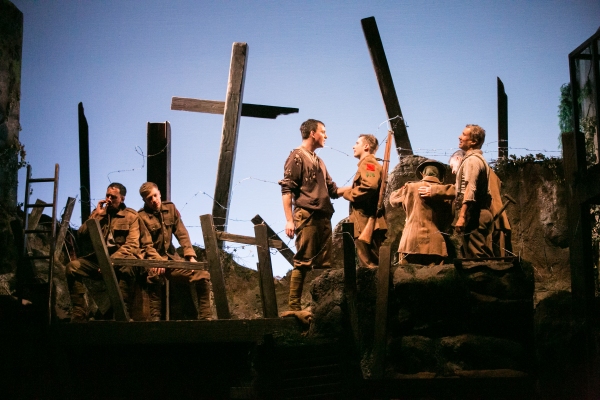 Cast of BIRDSONG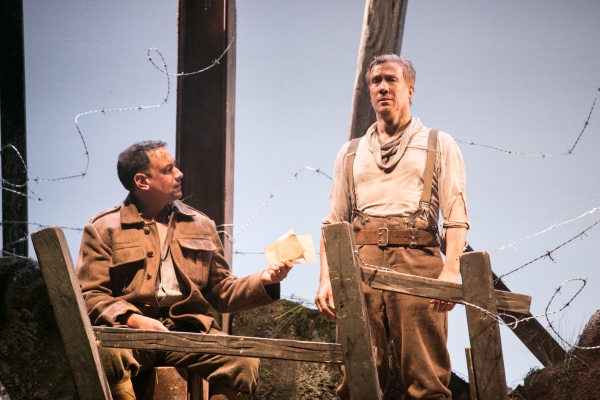 Liam McCormick, Peter Duncan

Roger Martin, Emily Bowker

Max Bowden

Peter Duncan, Liam McCormick

Peter Duncan

Cast of BIRDSONG