Music and Speeches from RSC's RICHARD II, Featuring David Tennant, Out on CD and iTunes, Oct 18
The RSC announces today that it will publish music and speeches from its forthcoming production of Richard II on a new CD and for download from iTunes. The recording will be the first in a series capturing some of the live and specially commissioned music composed for RSC productions of all Shakespeare's plays, as the Company works its way through the canon on stage over the next six years.
The RSC commissions more new music than almost any other organisation in the UK and yet, when the production is over, the score is consigned to the archive and rarely heard again - until now.
RSC Artistic Director, Gregory Doran, says of the project: "Our ambition is to try to capture at least some of the specially created music (which is always performed live for our productions), along with speeches that give a flavour of the performance. We also want to include archive recordings of some of the most talented composers of the 20th Century that we have commissioned to score our productions. Our archive includes not only Ralph Vaughan Williams, but many exciting talents from Lennox Berkeley and Django Bates to Laura Marling.
"I hope this will be a great asset to add to the archive of British theatre and the RSC's work and will provide an echo of what we are creating on our stages. This first album - with music for the same play from Ralph Vaughan Williams to Paul Englishby for my production of Richard II - establishes that aspiration."
The CD contains Paul Englishby's original music composed for Richard II alongside music from the 1913 production by Ralph Vaughan Williams from the RSC's archive and not heard since the time of the production's performance. Also included are key speeches from the play from David Tennant, in the title role, Jane Lapotaire as the Duchess of York and Michael Pennington as John of Gaunt (details of track list below).
Vaughan Williams composed music for Frank Benson's production which was performed a hundred years ago in Stratford-upon-Avon and has remained hidden in the RSC's archives since then. He worked with Benson for the 1913/14 season and also composed music for The Merry Wives of Windsor andHenry V.
The next albums will capture music from Gregory Doran's forthcoming productions of Shakespeare's Henry IV, Parts I and II and The Two Gentlemen of Verona directed by Simon Godwin - all of which play in the Royal Shakespeare Theatre in repertoire in 2014.
The album will be released on CD and for download from 18 October 2013. Copies of the CD, priced at £5.00, are available now to pre-order from the RSC online shop http://www.rsc.org.uk/shop/item/62328-richard-ii-music--speeches-cd-2013.
Track List:
1. Lacrimosa (Englishby)
2. Richard (Englishby)
3. Finds brotherhood in thee no sharper spur? (speech Act I Sc ii Duchess of Gloucester - Jane Lapotaire)
4. In Paradisum (Englishby)
5. Methinks I am a prophet new inspired (speech Act II Sc i John of Gaunt - Michael Pennington)
6. True Born Englishman (Englishby)
7. Sicut Cervus (Englishby)
8. Of comfort no man speak (speech Act III Sc ii Richard II - David Tennant)
9. Bolingbroke (Englishby)
10. Requiem Aeternam (Englishby)
11. Eased with being nothing (Ralph Vaughan Williams)
12. Greensleeves (arr. Ralph Vaughan Williams)
13. In weeping after this untimely bier (Ralph Vaughan Williams)
14. Agnus dei (Ralph Vaughan Williams)
15. Pie Jesu, Amen (Englishby)
Richard II runs in the Royal Shakespeare Theatre from 10 October - 16 November 2013 (Press night: 17 October 2013). It will be screened live in cinemas on 13 November and freely available in a schools screening on 15 November. It then transfers to the Barbican Theatre from 9 December 2013 - 25 January 2014 (London press night: 12 December 2013). Further information on related events including pre and post show talks and workshops http://www.barbican.org.uk/theatre.
Everyone at the Royal Shakespeare Company, from actors to technicians, milliners to musicians, plays a part in creating the world you see on stage. Our work begins its life at our Stratford workshops and theatres and we share it with audiences across the world through our touring, residencies and online activity. So, wherever you experience the RSC, you experience work that is made in Shakespeare's home town.
Shakespeare has been performed and celebrated in Stratford for centuries and the RSC has trained generations of the very best theatre makers since the Company was founded in 1961. We pioneer contemporary approaches to Shakespeare's plays, as well as staging the work of those who inspired him and the work of today's playwrights. www.rsc.org.uk.
Related Stories
More Hot Stories For You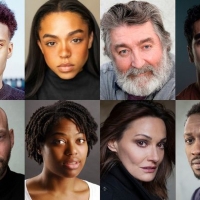 Donmar Warehouse Announces Cast For the World Premiere of Diana Nneka Atuona's TROUBLE IN BUTETOWN

December 2, 2022

Artistic Director Michael Longhurst and Executive Director Henny Finch have announced the casting for Diana Nneka Atuona's Trouble in Butetown. Tinuke Craig directs Samuel Adewunmi, Rita Bernard-Shaw, Ifan Huw Dafydd, Zaqi Ismail, Gareth Kennerley, Bethan Mary-James, Sarah Parish and Zephryn Taitte.
---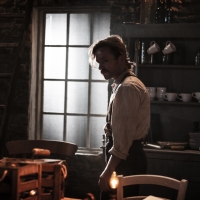 Photos: First Look at WICKIES: THE VANISHING MEN OF EILEAN MOR at Park Theatre

December 2, 2022

All new production photos have been released for Wickies: The Vanishing Men of Eilean Mor at Park Theatre.  Written by Paul Morrissey, Wickies: The Vanishing Men of Eilean Mor, opened at the Park Theatre on St Andrew's Day, Wednesday 30th November 2022.
---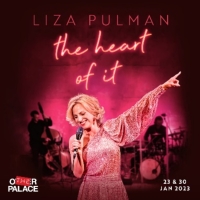 Liza Pulman Brings THE HEART OF IT to The Other Palace Next Month

December 2, 2022

Singer, actress and comedienne Liza Pulman will bring her acclaimed tour de force The Heart of It to The Other Palace in 2023, with performances on Monday 23 and Monday 30 January.
---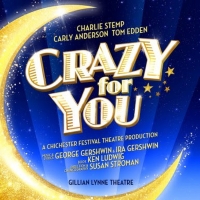 CRAZY FOR YOU Transfers To The West End in June 2023, Starring Charlie Stemp, Carly Anderson, and Tom Edden

December 2, 2022

The smash hit Chichester Festival Theatre Production of Crazy For You will transfer to the West End next year. Susan Stroman's celebrated new production of the classic Gershwin musical, which played a sold-out season in Chichester this summer, will transfer to London next year.
---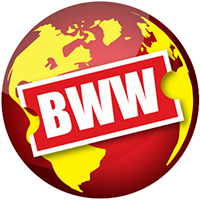 Ardent Theatre Presents STRIKE! at Southwark Playhouse Next Year

December 2, 2022

Kate Saxon directs Tracy Ryan's extraordinary account of the Dunnes Stores Anti-Apartheid Strike which took place in Dublin from 1984 to 1987.  This action would play a pivotal role in world history with Ireland becoming the first Western European state to ban South African imports and ultimately leading to the fall of the apartheid regime.
---