Hugh Dennis Leads Killer Cast For TRIAL OF RICHARD III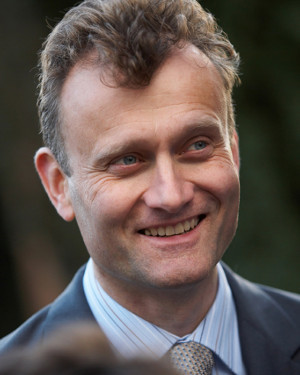 Shakespeare's King Richard III is standing trial for the murder of heirs, rivals, friends and wives, and you're invited to join the jury for what promises to be a landmark case in UK history.
This part-scripted, part-improvised event will unite a top judge, leading criminal barristers and a killer cast of celebrity performers on stage for one night only.
Jury foreman Hugh Dennis will host the evening and actors will take the stand to provide evidence. They include: Tony Gardner (My Parents are Aliens, Fresh Meat) as Clarence; Kae Alexander (Ready Player One, Game of Thrones, Fleabag) as Lady Anne; and David Oakes (Victoria, The White Queen) as Duke of Buckingham.
Jury spokespeople include: Dr Maggie Aderin-Pocock MBE, Emily Carding, Professor Russell Jackson, Lindsay Johns, Dave Benson Phillips, Athena Stevens and The Rt Hon Ed Vaizey MP.
Court of Appeal judge Lady Justice Hallett will preside. However, the outcome of the trial rests in your hands, as it will be the audience who vote on whether to convict or acquit the King.
This unique fundraising event is in aid of Shakespeare Schools Foundation.
Watch the trailer for more information and book your tickets online.