BWW Sneak Peak: In Rehearsal for MAN OF LA MANCHA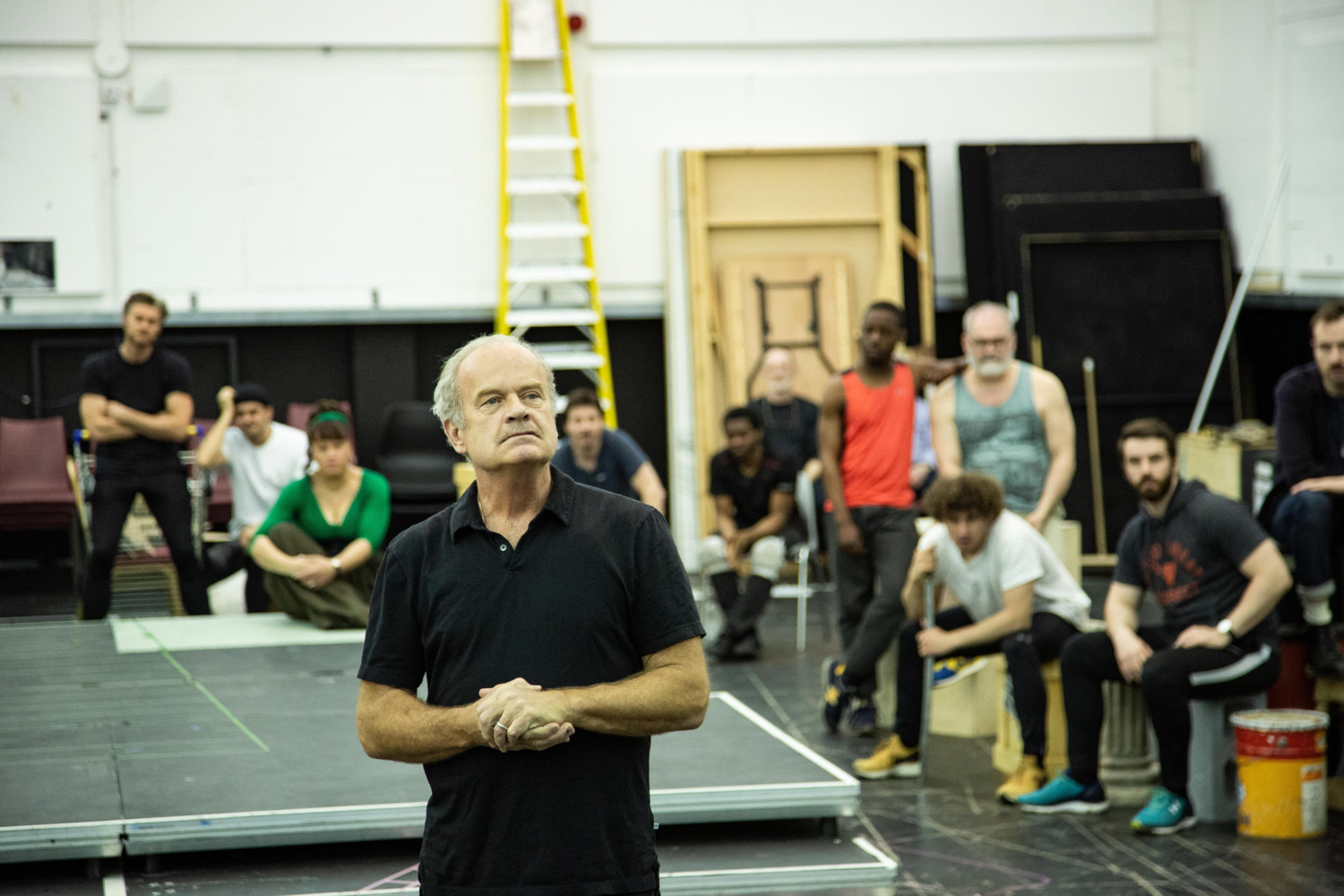 I was sat outside the English National Opera reading a novel when Kelsey Grammer (!) walked by, humming cheerfully about a bleak and unbearable world. He was getting ready for a rehearsal of Man of La Mancha, which opens on 26 April at the London Coliseum.
A few members of the press were invited to sit in on the rehearsal, where the cast performed some of the major numbers from the show, including its opener and finale. Man of La Mancha is an odd work - at times deftly heroic, at others, sardonic and quippy - and the rehearsal showcased both the serious and comedic songs.
In "Man of La Mancha", Don Quixote (Grammer) and his servant Sancho (Peter Polycarpou) announce a tale of triumphant virtue. The number showed off Rebecca Howell's clever and inventive staging, which adds quick, frenetic action to a song that could be (and, in other productions, has been) dull and stationary.
Howell's choreography impressed again in "Food, Wine, Aldonza!", a number which featured most of the ensemble as well as Danielle De Niese, who co-stars with Grammer as the goodly prostitute Aldonza.
De Niese has a lovely voice - high and pure, like a smiling opera singer. She makes an interesting contrast to Kelsey Grammer, who speaks in silk and testosterone but isn't much of a belter. I didn't get a chance to hear the two sing together, so how the contrast comes across is anyone's guess for now.
The production is directed by Lonny Price, who is mostly known for his interpretations of shows by Stephen Sondheim.
Man of La Mancha has some Sonheim-esque elements: it is wry, intelligent, self-aware, and full of loaded lyrical content. But it is also, when it wants to be, unabashedly dreamy and optimistic - a total departure from the worlds of Sweeney Todd and Company.
Price seems confident in his work on Man of La Mancha, however - at the rehearsal, it was revealed that this production has secured rights not only for the West End, but for Broadway and Australia as well.
Man of La Mancha at the London Coliseum 26 April to 8 June
Check back for our review on 30 April!
Photo credit: Stills & Motion
Related Articles