BWW Review: THIS HOUSE, Theatre Royal Bath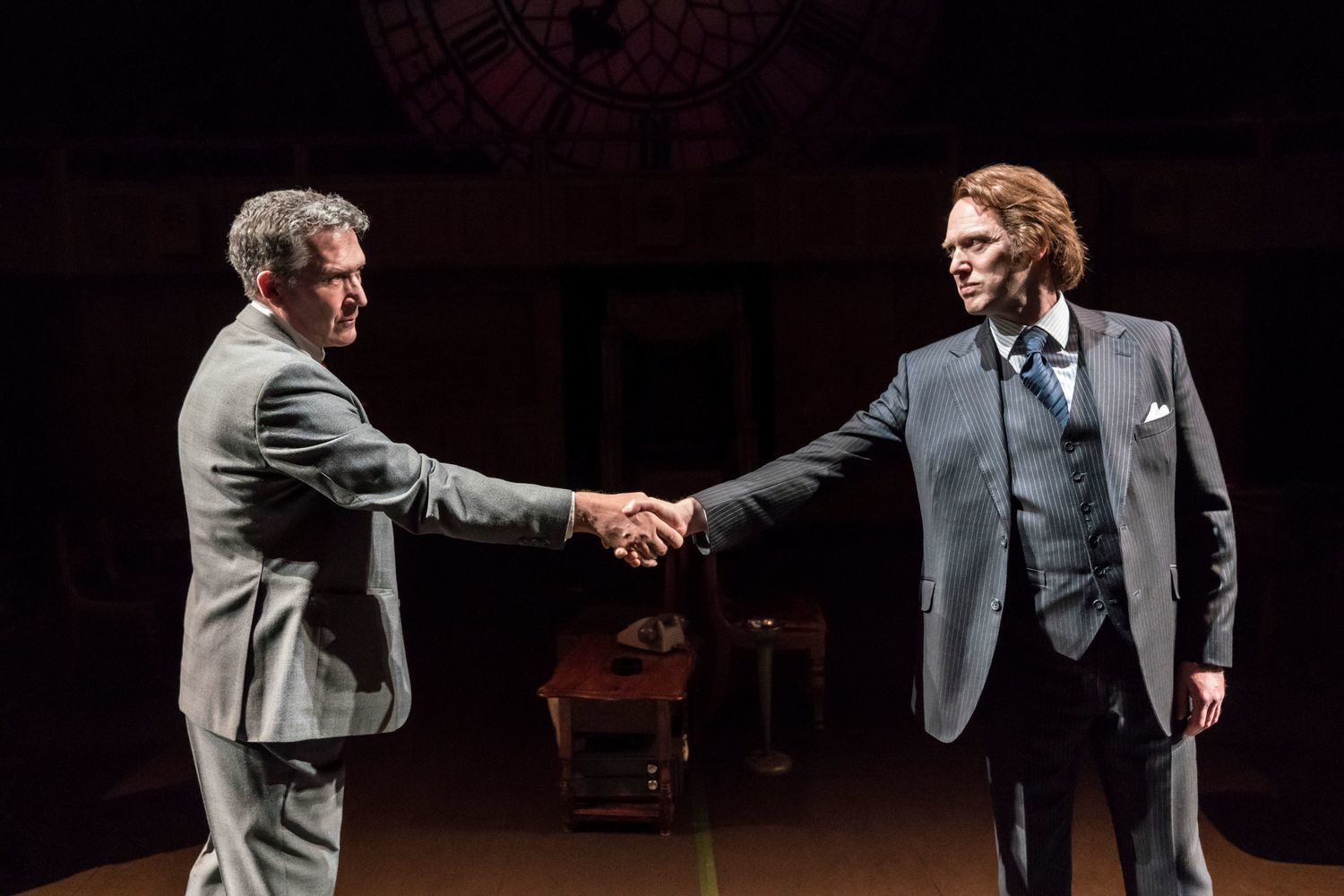 A looming European referendum, a Labour party internally divided and drastic spending cuts. You could be forgiven for thinking that James Graham's This House is set just a few years ago. In fact, we're back in 1974 with a hung parliament and another election seemingly imminent.
Somewhere deep in the Palace of Westminster are the whips' offices - the people who cajole MPs to vote the right way. One new whip is given a screwdriver for "flushing". When the bell sounds, a whip has only eight minutes to get MPs into the lobby; if they're in the toilet, they'll need to use the screwdriver to open the door and flush them out.
This is just one of a whole cannon of traditions, gentleman's agreements and downright childishness that permeate the corridors of power. Graham does a fine job of depicting the political inertia that results from each party's tactics to stop the other at all costs. Late-night speeches, tabling amendments and scheduling votes during school holidays - it's all there. No one is blameless; "they're doing exactly what we'd be doing if we were them," sighs one Labour whip.
Yet despite all the research on show, Graham has created a play that sits slightly uncomfortably in the middle between satire and drama. It's like a Seventies version of the The Thick Of It , but without the jokes. Like said series, Graham wisely sidesteps ever showing the Prime Minister or the top team. Instead he focusses on the engine room; Chief Whip Bob Mellish (Martin Marquez) even has more than a whiff of Malcom Tucker about him.
Graham lays out some fundamental truths about the British parliamentary system - mainly its reliance on a two-party, us-and-them set-up with little room for compromise. It's a skilful depiction but reveals nothing new.
William Chubb as typical Tory whip Humphrey has all the dry wit and upper-class sensibilities you'd expect. As his deputy, Matthew Pidgeon shares the one moment of sensitivity amidst the barrel scraping behaviour with James Gaddas as his Labour counterpart. The talented ensemble come and go as a variety of Members, including a cameo for Michael Heseltine's mace-stealing antics.
Jeremy Herrin and Jonathan O'Boyle direct with verve and purpose, and alongside choreographer Scott Ambler give much-needed movement to what could otherwise be a static piece. Rae Smith's neat design gives clear distinction to both sides of the divide.
As a depiction of the collusions and manoeuvres of British parliamentary democracy this a fine piece; when it comes to giving an audience anything new to consider, I'd say the noes have it.
This House at Theatre Royal Bath until 24 March
Photo credit: Johan Persson
Related Articles View More UK / West End

Stories

Shows