BWW Review: PARLIAMENT SQUARE, Bush Theatre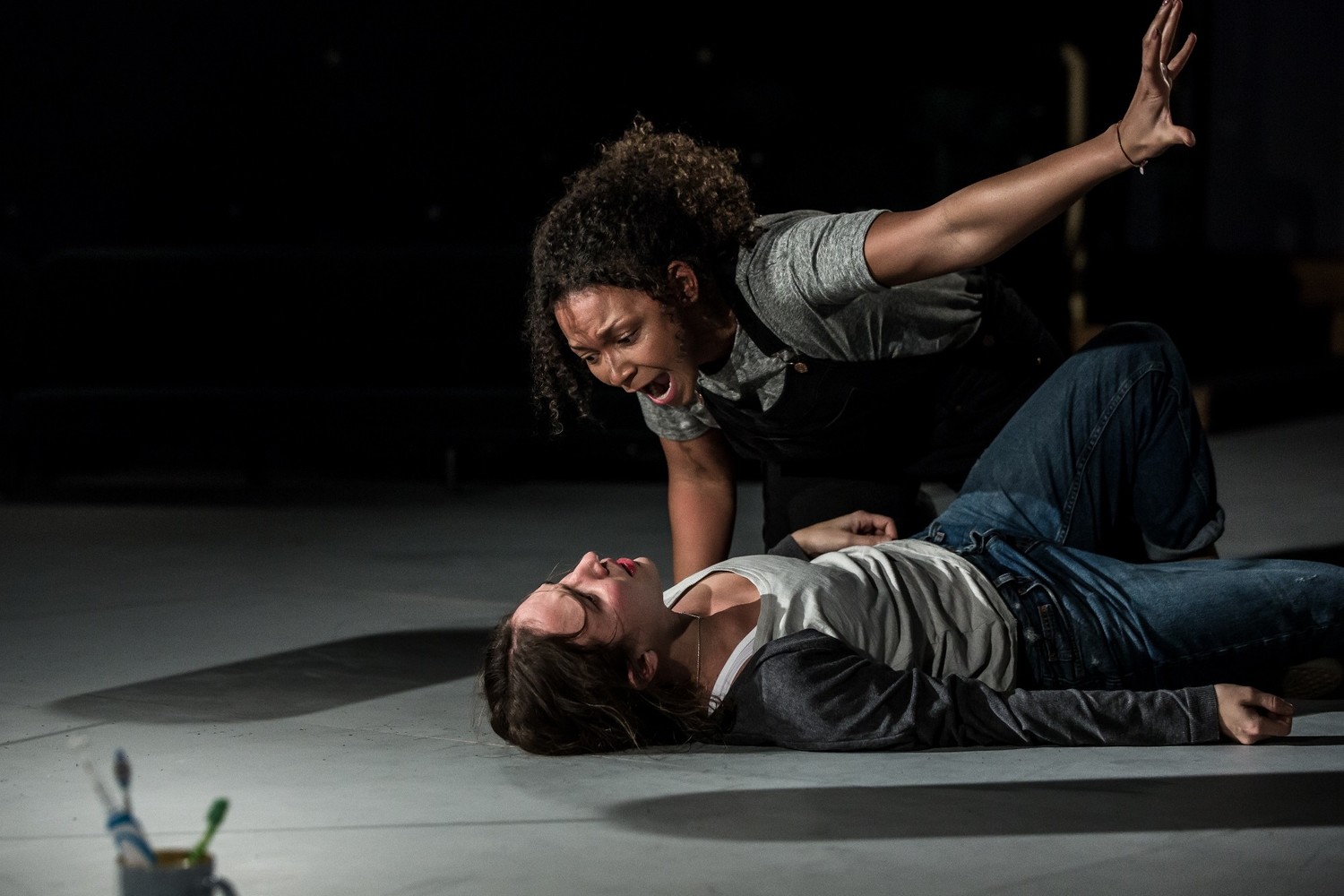 One day Kat gets out of bed, says goodbye to her sleeping family and gets on the train to London, to commit an act that will change her world forever. This decision will also alter the lives of the people surrounding her - more so than anyone realises.
Humorous, gritty and cold, James Fritz's 2015 Bruntwood Award-winning play provokes a debate on activism and its effectiveness. The unapologetic text intensely scrutinises the parallels between the commitment to a cause and the possession of an unhealthy obsession.
The first 15 minutes are an incredible short play in itself. During this time you go through every emotion possible: it's raw, intense, and funny; you feel sorrow, guilt, and somewhat empowered. After she sets herself on fire everyone will know Kat's name. She will be celebrated. Fifteen seconds and then it'll all be over. One, two, three, four, five, six, seven, eight... eight. Someone puts her out before she can finish.
Thereafter, we see the consequences of her fatal decision. Her body is damaged and due to her scars, she now has to negotiate a new way of living. Change has definitely happened, but only personally for her. However, the world seems to have moved on, ignoring the incident at Parliament Square. So was the act worth it?
Comedy is present and used by Fritz in the correct way. It's alluring, and successfully relieves enough of the tension so that the audience feels safe being pulled through this narrative journey, whilst always remaining on edge.
The performances are all great, with every cast member contributing equally. Esther Smith is fantastic as Kat, and is to be commended for flitting between paranoia, pain, determination and heartbreak. Lois Chimimba is equally wonderful as the devil/angel on Kat's shoulder - offering her pep talks and motivation to help fuel the cause.
Jude Christian's production is well put together, and features some lovely creative choices. She and designer Fly Davis have worked together to come up with a vision that feels clean and innovative.
How far will someone to go to evoke change? And what does the word 'change' even mean? It can happen in an individual sense, on a large scale, or occur incrementally - one person's actions may inspire someone else's, who will then go on to continue the work.
With activism everywhere, and the ethics surrounding it constantly being up for debate, Fritz's play seems so relevant to the contemporary day.
Parliament Square at the Bush Theatre until 6 January
Photo Credit: Richard Davenport