BWW Review: MATTHEW BOURNE'S SWAN LAKE, King's Theatre Glasgow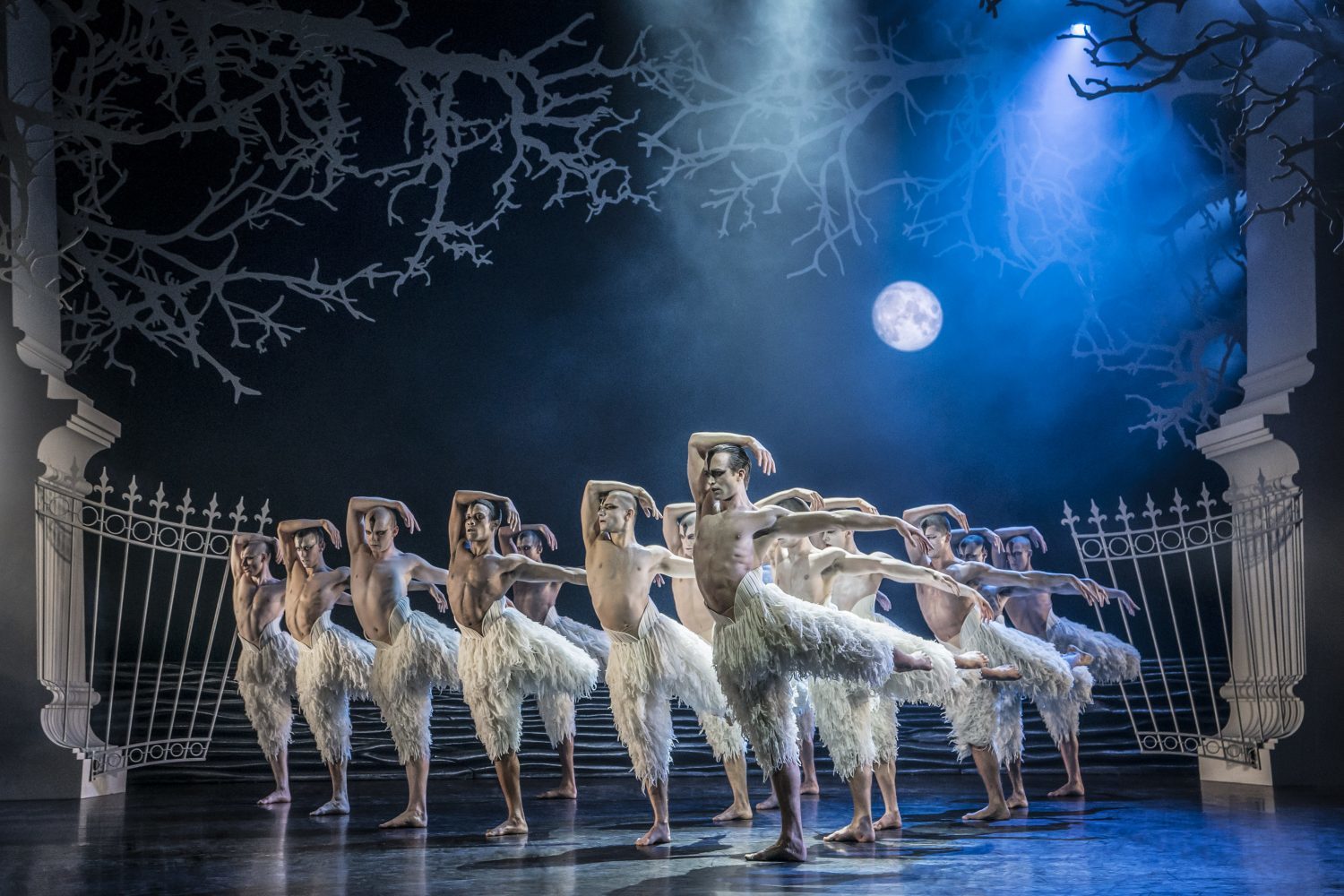 Theatre with lasting cultural impact is not something that's created often. Especially not via modern ballet. Yet Matthew Bourne's Swan Lake has that impact, and deservingly so.
In 1995, Bourne created headlines across the world with his production - even soaring into popular culture through the final scenes of the film Billy Elliot. Bourne showcased his gift of flipping the familiar by turning Tchaikovsky's score into a ballet of battles in identity, love and the psychological.
More than 20 years have passed, but this show is not taking a swan song. Instead, it has been given "a fresh look for the 21st century". Not a complete overhaul; instead, Lez Brotherston has upgraded some of his iconic sets and costumes, without flying too far from the original.
Though there has been an evolution across the years, there is a delicious sense of decadence in this new production - especially the now more majestic palace ballroom. Draped in additional symbolism, such as swan-like flames in the torches, now styled in a manner reminiscent of the Statue of Liberty; liberty being something the Prince dearly craves.
Paule Constable's lighting is the jewel in the crown of the rejuvenation, refreshing the much-loved scenes with heightened drama and breathtaking beauty.
One thing that has not changed is the magnificent performance. Sticking with tradition, Max Westwell plays both Swan and Stranger, Bourne's take on the Black Swan. His fluid flexibility serves the protector and the predator with dancing dominance.
Dominic North and Nicole Kabera, as The Prince and The Queen respectively, are as brilliant at acting as they are dancing.
Katrina Lyndon, billed as "the unsuitable girlfriend", provides gaggles of giggles, giving the audience a light in the darkness of the Prince's torment. A rebellious prince falling for an unconventional celebrity, as well as the arrogance of the aristocracy towards her, feels more poignant today.
When the park scenes begin, and the world-renowned bevy of swans cover the stage, the show truly spreads its wings. Never one to shy from shaking up traditions, swapping tutus for torsos, Bourne's all-male swans are the epitome of strength and grace. They glide through the complex choreography with ease and elegance.
Bourne blends his signature style and the movements of swans throughout the show, executed flawlessly from signet to Private Secretary. Even when parodying traditional ballet, the dancing is still impeccable.
As with all of Bourne's productions, this welcomes anyone into the ballet flock. Whether you're a thespian or first-timer, there is so much to see and revel in. Multiple viewings would be worth it to catch all the comedy and choreography. On each performance the cast alternate, providing a fresh take on the show.
Swan Lake is a captivating classic of a composition, one you will want to migrate back to for a repeat viewing instantly.
Matthew Bourne's Swan Lake at The King's Theatre Glasgow until 9 March, then continues on tour
Photo credit: Johan Persson
Related Articles View More UK / West End

Stories

Shows