BWW Review: MARY'S BABIES, Jermyn Street Theatre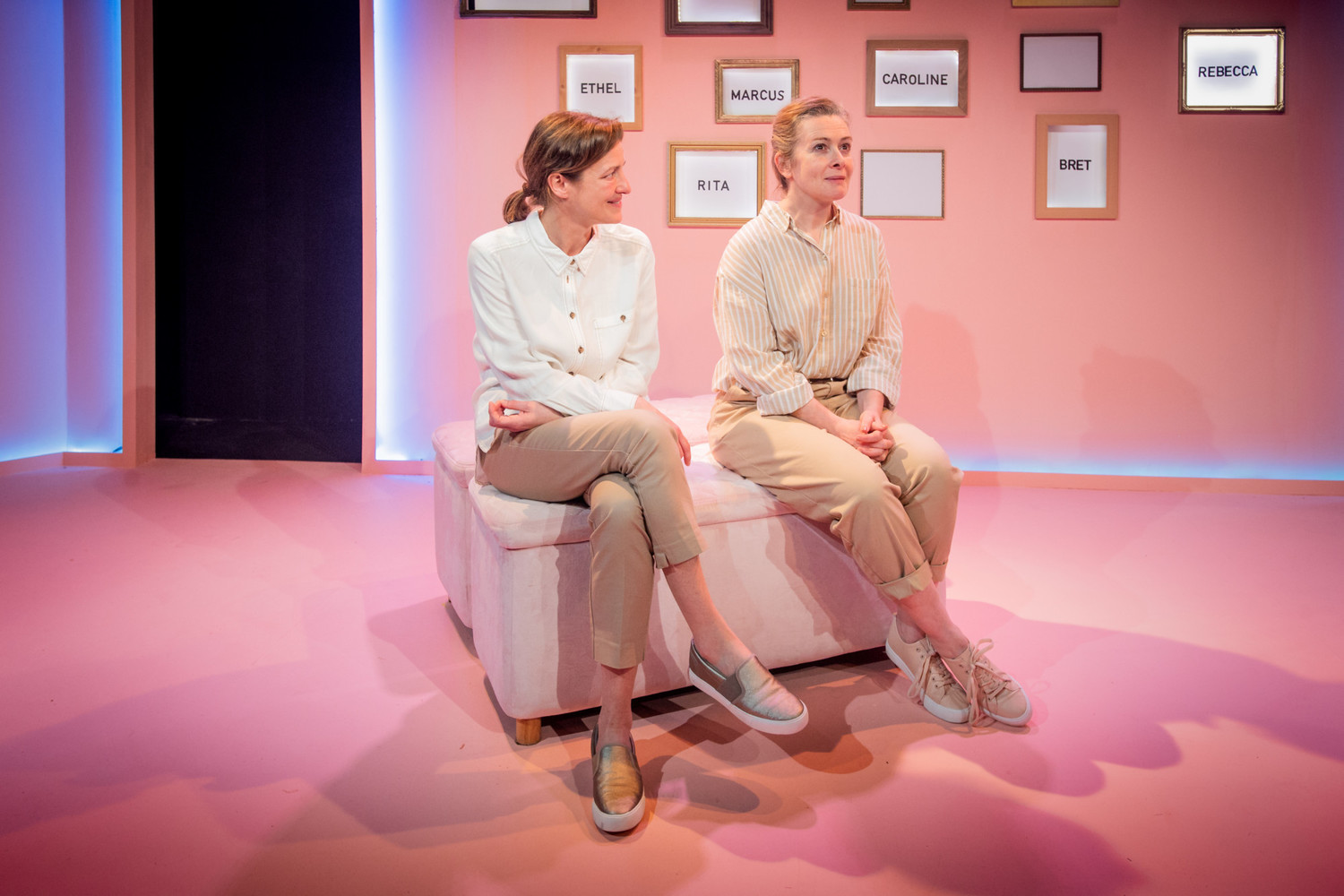 Mary Barton founded one of the first fertility clinics. She pioneered artificial insemination and worked within the confines of tabooed subjects, coming in aid of those married couples who were unable to conceive a child and going as far as destroying medical records in order to help them. Her husband, Dr Bertold Wiesner, was probably the main sperm donor and he's thought to have fathered many of the 1,500 children born thanks to Barton.
In Maud Dromgoole's new play Mary's Babies, some of these babies - now adults - find out about their shared DNA as she imagines encounters between them. Performed by Emma Fielding and Katy Stephens, the show explores the concept of family and legacy among other themes but remains quite shallow in its investigation.
Her script takes a while to get into gear and even when it does, it presents basic humour and an inclination to be edgy for the sake of it, rather than introducing characters and situations that are deserving of these elements. She mixes up the pairs and does a good job in terms of representation, but it sort of feels like she's merely ticking boxes of political correctness.
At the same time, Fielding and Stephens deliver polished performances, taking on dozens of roles and outlining each very well. From body language to accents, they transform with their portrayals as they inspect severed familial bonds and newborn connections.
Directed by Tatty Hennessey, the piece is compact but lacks rhythm, mainly due to the pace set by Dromgoole's text. Designer Anna Reid places the story within peach pink walls; empty frames are alternated with ones displaying names of the characters that light up to move the action from couple to couple. The pastel atmosphere is lit up by Jai Morjaria, who makes warm lights collide with cold LED strips attached to Reid's set.
There seems to be a clash between the visuals employed in Mary's Babies and the shortcoming of the essence of its literary aspects, coming off as a delicate show that lacks impact in its material.
Mary's Babies runs at Jermyn Street Theatre until 13 April.
Photo credit: Robert Workman