Review: ISABEL BAYON COMPAÑÍA - DJU-DJU, Sadler's Wells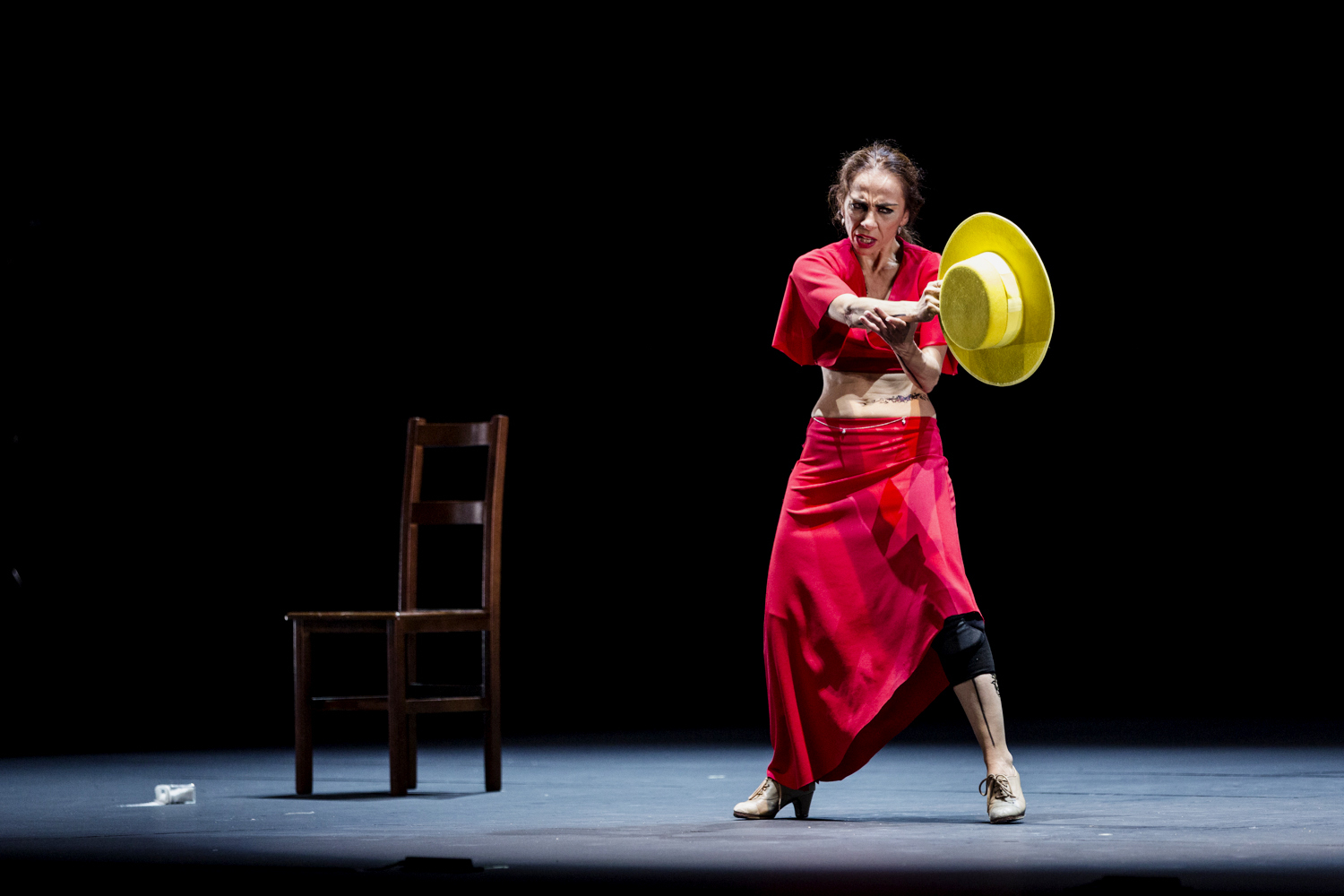 Sadler's Wells' annual season of flamenco is now in its 15th year. It offers a varied bill, from the traditional and vibrant to more contemporary interpretations. In the case of Isabel Bayón's new work, Dju-Dju, the slightly eccentric too.
It's a 90-minute romp exploring traditions, superstitions and rituals in dance. Bayón repeatedly crosses herself theatrically, breathing deeply, between singing, dancing and acting her way through the piece; she hams up the role well in the comedic moments.
Bayón is accompanied by three zany musicians who provide commentary and charisma throughout. Guitarist Jesús Torres makes a memorable entrance in a white smock and sandals, channelling his own namesake. He embraces various audience members, beckons down some cherubs, which descend from the ceiling next to a miniature silver Christmas tree - not your typical flamenco fare. He whitters away in Spanish while keyboardist Alejandro Rojas-Marcos provides a rough translation with more than a hint of cynicism.
As wonderfully powerful and charged as Bayon's movements are, there feels like a lot of waiting around for them. She enters on a broomstick, messes around with that for a while before we get the first flamenco section and she is seated for much of that.
There are sometimes long pauses between the dance highlights that allow for loss of momentum, but when they come they are entrancing. Bayón's small frame is charged with passion as she completes a whirlwind of stamps and spins.
Amongst the superstitions is the colour yellow, and she goes on to complete a dance with a lurid neon trilby. She commands the prop effortlessly, almost allowing it to partner her. Bayón remains strong with an enigmatic presence, her hypnotic footwork beautifully rhythmical. It makes one long for a bit more use to be made of her rather than the plethora of unusual props that feature. (A white cat, crystal ball, tiny stools...)
The piece's quirky, kitsch aesthetic is summed up when a masked figure springs up from nowhere and cuts a string on our beloved Jesús's guitar. Torres continues to play on the remaining strings and the masked figure continues to cut them. Torres then beats out a rhythm on the instrument's wooden frame. The masked figure, getting increasingly irate, removes the guitar entirely; Torres continues to to drum against his chest. The masked figure disappears, infuriated.
Regular viewers of dance or just flamenco will find charm behind the bizarre narrative of Dju-Dju, but those new to the festival and/or the dance form may find the Spanish commentary, random props and bitty presentation just a little too eccentric to be accessible.
Sadler's Wells' Flamenco Festival runs until 25 February
Image credit: Oscar Romero