Review: INTO THE NUMBERS, Finborough Theatre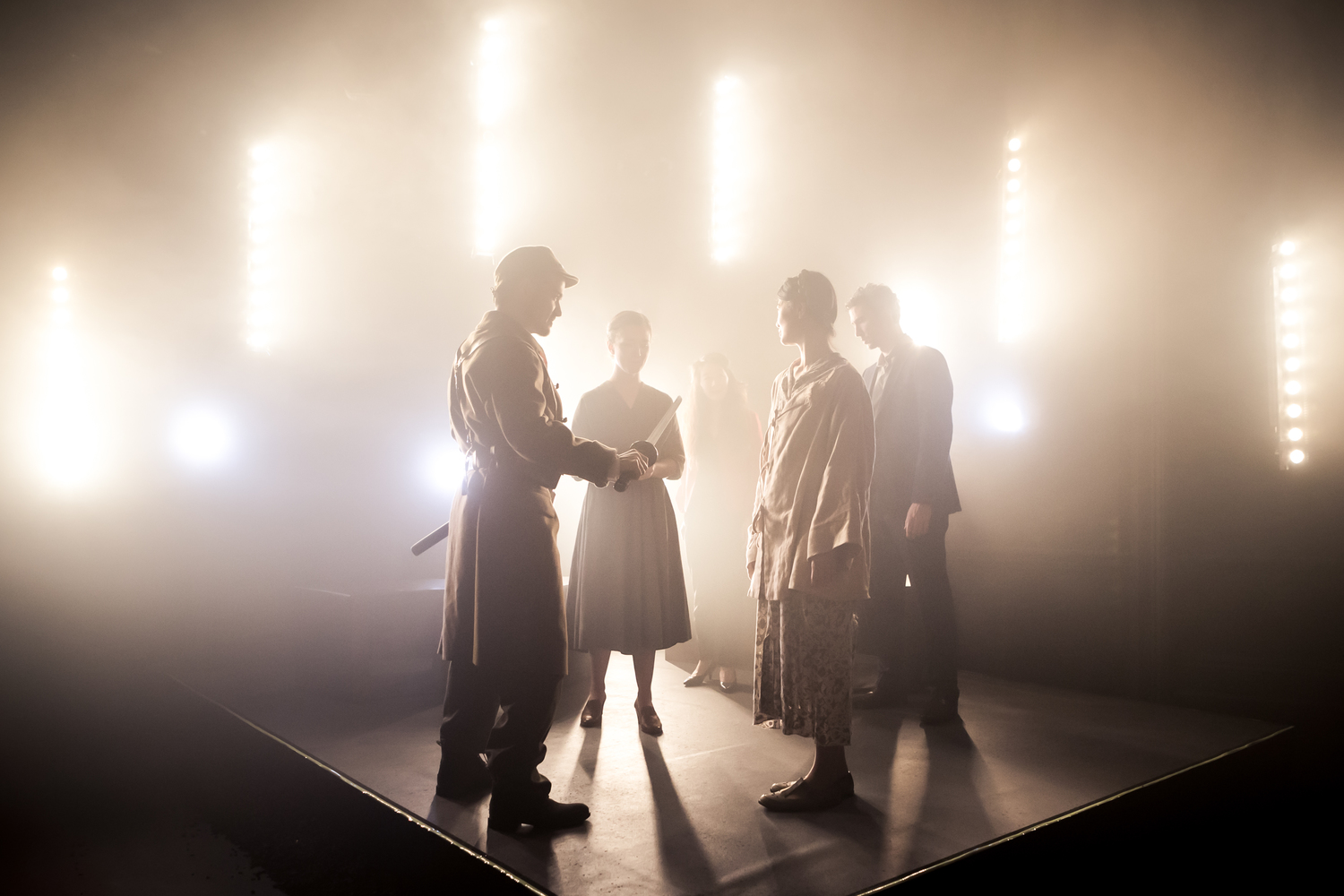 The first production I'm seeing this year isn't necessarily a cheery one, but it feels important nonetheless. It's a thrilling exploration of one individual's curiosity, placing particular focus on the psychological damage that can be inflicted when you dig too deep.
Christopher Chen's Into the Numbers looks at the history of Iris Chang: a famed author responsible for the bestselling book, The Rape of Nanking. It's a brutal documentation of the massacre that occurred in China, resulting in the death of 300,000 civilians and the rape of 80,000 girls - all of which took place in only six weeks, making it one of the worst atrocities of the 20th century.
Before her suicide at the age of 36, Chang was one of America's leading young historians, and wasn't afraid to expose the realities of the contemporary day to the public. She had established herself as a leading figure in documenting information on Asia, specifically highlighting matters to do with human rights.
The play begins with Chang giving a lecture on her book, setting the piece up to appear straightforward and predictable. However, what follows is anything but, and we spend the next 60 minutes being voyeurs to Chang's downward spiral as she hallucinates the horrors of what happened in Nanking.
One of the depictions we see is of a samurai-wielding soldier about to strike an unarmed woman. It's uncomfortable to witness, but this is one of many deliberate choices made by Georgie Staight, in a deliberate attempt to unnerve the audience by confronting them with historical truth.
In the lead role, Elizabeth Chan flourishes. She has been given the majority of the text, and handles it incredibly well. Throughout the 90-minute narrative there's a great sense of character depth, with Timothy Knightley supporting her at all times. Playing three characters is no easy feat, but he does so with great skill, and his and Chan's dynamic on stage is exciting to watch.
There are instances when the play seems to lack pace and the direction is unclear, but this only happens occasionally and Chen quickly brings you back on track. There is urgency to the script that compels you to want to know more. Not only that, visibility matters and with the lack of East-Asian narratives currently being told, it's vital for plays like this to be put on. It's brutal in mood and feel, and at the same time, incredibly watchable.
Into the Numbers at Finborough Theatre until 27 January
Photo Credit: Scott Rylander