BWW Review: FOUR SEASONS/REMEMBRANCE, Peacock Theatre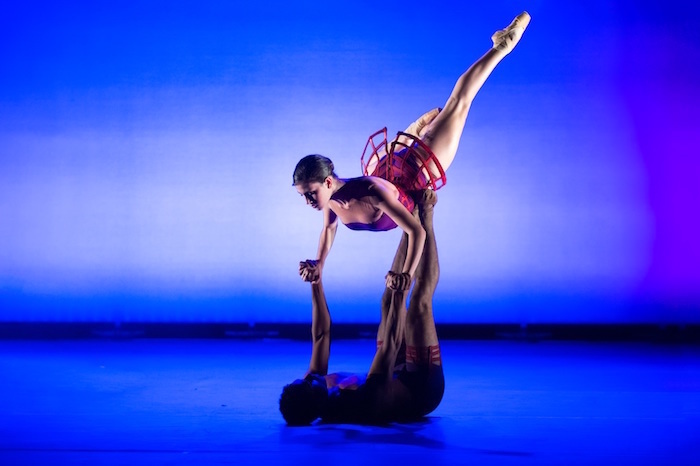 New English Ballet Theatre, founded by artistic director Karen Pilkington-Miksa, has been on a mission to nurture and showcase young dancers and emerging choreographers since it launched seven years ago.
In the intervening time, it has become synonymous with a visionary and thoroughly modern approach to making original touring pieces to present to the widest possible audience. This year, it returns to the Peacock Theatre with a double bill of sensitively pitched but contrasting pieces in The Four Seasons and Remembrance.
The opener, a recomposition of Vivaldi's Four Seasons by composer Max Richter, is the foundation on which former English National Ballet soloist and choreographer Jenna Lee's bright and lively abstract neoclassical ballet rests. All of Vivaldi's familiar motifs are present, but they skew in a slightly different direction in Richter's interpretation.
Right from the start, you can still hear in the music some of the poetic inspiration from the sonnets Vivaldi wrote to accompany his concerto, and which in turn seems to have provided Lee with a few ideas of how the piece should move across the stage:
"Springtime is upon us.
The birds celebrate her return with festive song,
and murmuring streams are softly caressed by the breezes.
Thunderstorms, those heralds of Spring, roar,
casting their dark mantle over heaven,
Then they die away to silence,
and the birds take up their charming songs once more."
Lee's choreography beautifully encapsulates these words to depict the notion of an awakening, flowing from the full cast of 13 energetic dancers through to pas de deux and varied group work. This inspiration from the poetry is carried through into April Dalton's diversely fluid and structured costumes, whose lilac, coral and plum hues resemble plumage and flowers in various stages of bloom.
It's a very physical but refined piece, danced with virtuoso by the company of young performers. If that refinement occasionally veers into a prosaic politeness that causes the audience's attention to dip, it's counterpointed by flourishes of contemporary dance that give the piece a much-needed edge.
In combination with Andrew Ellis' lighting design, which runs from the turquoise and purple of dawning spring through to balmy purple and orange for summer, harvest red for autumn and blue for the frosty beauty of winter, these design elements root down a piece that might have otherwise succumbed to abstraction.
By contrast, the dancing in world-renowned choreographer Wayne Eagling's Remembrance, performed to the English Concert Orchestra's (accompanied by a choir and two solo singers) rendition of Handel's Ode for St Cecilia's Day, is a looser and more jagged affair. It is also the more straightforwardly affecting of the two, and fitting for the powerful range of emotions the story depicts.
Set in London of April 1918, the narrative is based on the love story of dance pioneer Marie Rambert (danced by Alessia Lugoboni) and her husband Ashley Dukes (portrayed by Alexander Nuttall), a conscripted soldier, as he is recalled to go and fight in World War I.
Running the gamut of emotion from the headiness of young love tinged with uncertainty, to joy, human resilience and loss on a national scale, it's a moving piece of theatre commemorating 100 years since the end of the Great War.
Nina Kobiashvili's thoughtfully striking set design of stained glass and arched church windows and mirrors representing a dance studio, in combination with projected backdrops that fill the back wall, perfectly evokes the battle frontline, Waterloo Train Station, the streets of London, a poppy field and Armistice.
But it's the chemistry between the two leads, who dance in a harmony of synergy and intention that underpins the piece and makes it so compelling for the audience to observe and absorb.
On the strength of these two pieces, and with the patronage of high-profile supporters who include Darcey Bussell and Carlos Acosta, New English Ballet Theatre looks set to keep pushing the boundaries of innovative dance for the 21st century. It's exciting to watch its progress.
The Four Seasons/Remembrance at Peacock Theatre until 29 September
Photo credit: Deborah Jaffe