Review: EITHER, Hampstead Theatre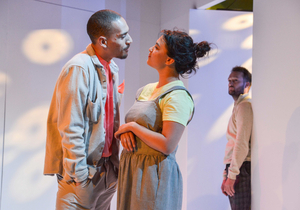 Ruby Thomas' debut play is a delicious mix of humour, intelligence and desire. Playing at Hampstead Downstairs and directed by Guy Jones, the production is an energetic attack at the conventional monogamous relationship so many people find themselves in.
Six actors work together to play the same two people - the concept behind the decision is that these characters can be played by anyone of any gender, sexual orientation, race or culture. Isabella Laughland and Gabriel Akuwidike set the initial tone for the loved-up couple. Vibrant, yet also intimate in their portrayals, they are a spontaneous duo that decides to ditch their party guests to spend a night together in a hotel room.
From that point on their paths are interconnected. They love each other, but when one of them suggests making their relationship open, it causes terrific conflict. When it's eventually agreed, the consequences of this decision cause serious ramifications. Thomas is brilliant at showing how tumultuous life can be; through her dialogue she effortlessly proves that opportunity and spontaneity don't always equate to happiness.
But not only is the play quite heavy in content, it's rather light in its approach, so as an audience you're happily along for the ride. Bethany Well's blank white box design shows how bare life can be without connecting to other people. Jamie Platt's lighting is superb, with a particular highlight being in how they use doors to manipulate shadow and evoke emotion.
Jones' directs everyone so well. The other four, Patrick Knowles, Bianca Stephens, Lizzy Watts and Tilda Wickham are just as perfectly cast. Every performer exudes authenticity, and its so thrilling to see the same character played over and over again, but with a different interpretation each time. This sort of casting is refreshing.
Either at Hampstead Theatre until 26 October
Photo: Robert Day
Review: PINOCCHIO, Unicorn Theatre

November 23, 2022

The Unicorn Theatre's Xmas pantomime has been dazzling audiences for years. Bright colours, holiday cheer and a well-known tale turned on their head are regular features here; and this time it's the turn of the famous wooden chap, Pinocchio, to get their moment in the spotlight. They've had this spotlight quite a lot recently, with many big budget films released to high acclaim. For this theatre in London Bridge, Eve Leigh has put her own twist on the beloved story. It's a piece full of heart and hope, with the spirit of solidarity at its core.
---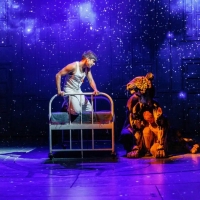 Review: LIFE OF PI, Wyndham's Theatre

October 12, 2022

A cargo ship sinks in the middle of the Pacific Ocean, causing misery and pain to all involved. Amongst the survivors is a sixteen-year-old boy named Pi; accompanying him is a hyena, a zebra, an orangutan, and a Royal Bengal tiger – all of whom are attempting to co-inhabit a small lifeboat. It sounds extraordinarily unbelievable, but surely even in the most surreal there is truth to be found. It is up to Lulu Chen and Mr Okamoto – lawyers hired by the ships firm – to get to the bottom of this magical mystery.
---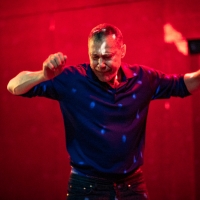 Review: WHO KILLED MY FATHER, Young Vic

September 12, 2022

Èdouard Louis' book about love and anger is loved around the world. In the story, a son returns home to his remote part of northern France.
---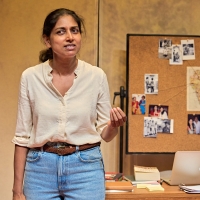 Review: SILENCE, Donmar Warehouse

September 8, 2022

Following a rebellion against the British in 1857, resulting in the death of hundreds of thousands of Indians and Britain's, the Crown established a viceroy system over India, affirming its hold over the population.
---
Review: PROM 4: CYNTHIA ERIVO: LEGENDARY VOICES, Royal Albert Hall

July 18, 2022

Cynthia Erivo, just a few weeks away from beginning rehearsal for the Wicked movie, in which she is playing Elphaba, pops into BBC Proms to give audiences a night they'll never forget. The Grammy, Emmy and Tony award-winning artist provides the audience with special renditions of some of her favourite songs, backed by the BBC Concert Orchestra, conducted by Edwin Outwater.
---