BWW Review: BILLY BISHOP GOES TO WAR, Jermyn Street Theatre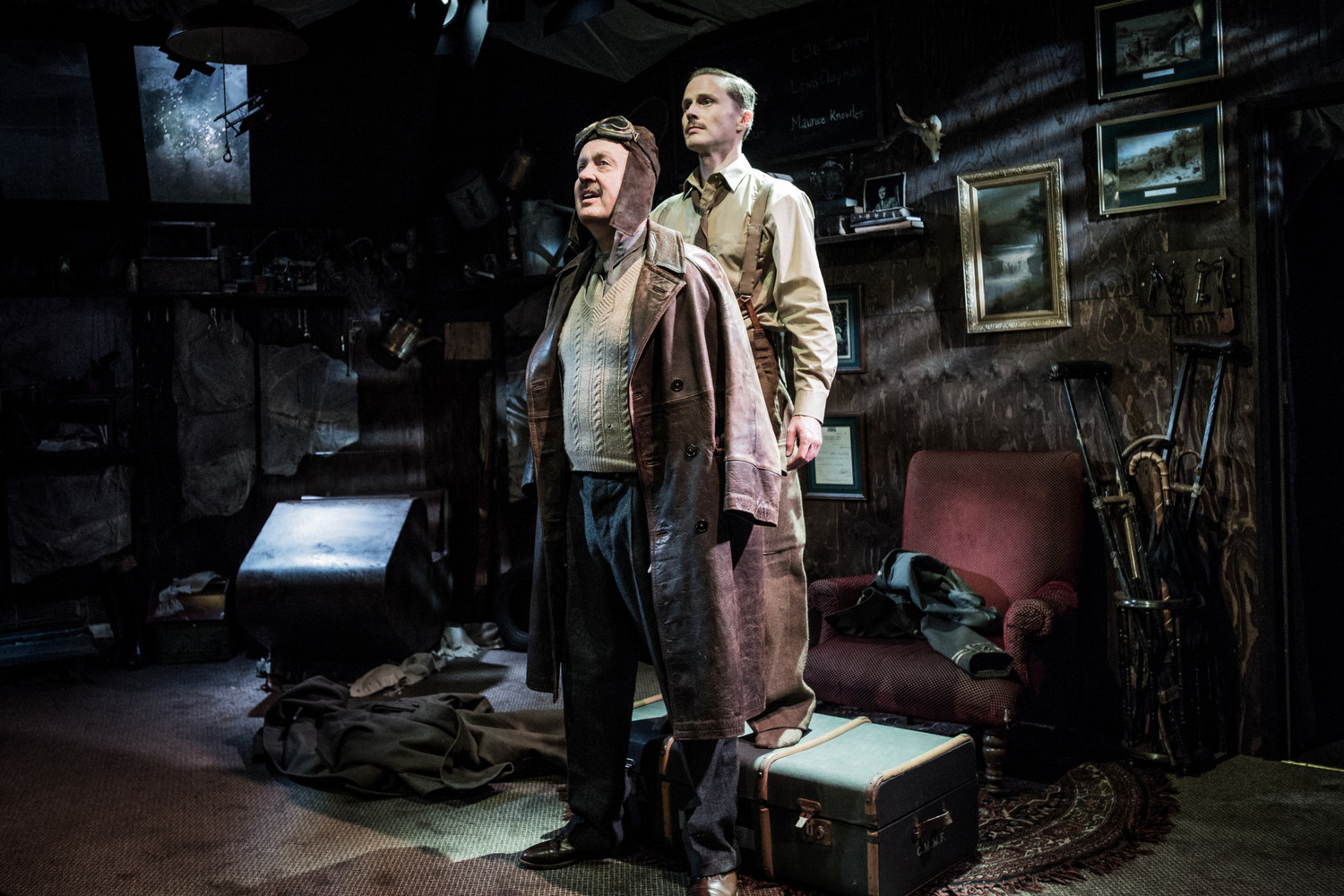 Proud Haddock remembers the centenary of the Armistice at Jermyn Street Theatre with the dynamic and heartbreaking tale of Canadian war hero Billy Bishop. Written by John MacLachlan Gray with Eric Peterson in the 70s, Billy Bishop Goes to War sees an older Bishop (Oliver Beamish) overseeing his younger self (Charles Aitken).
Together, they retrace their steps in a flurry of upbeat songs, from signing up for the force as a naïve young man with a penchant for wrecking havoc to becoming a decorated soldier. Director Jimmy Walters has death permeating the piece from start to finish, with visual climaxes happening, for instance, as younger Billy recounts how his friend Albert Ball tragically perished.
Lighting (by Arnim Friess) and direction come together cohesively to tell the story of a dreamer turned killer. Even though Billy comes into himself when he becomes a member of the Royal Flying Corps that Billy, that also signifies the start of his descent. The distance that a plane allows to fight turns the killing into a game, removing it from the human sphere and leading him to think that "sometimes, it didn't feel like war at all".
Designer Daisy Blower manages to dress the stage delicately with a set that's rather full on for such a small theatre. The walls are panelled with wood and scraps of cloth (which exquisitely remind of clouds), and crowded with shelves cluttered with knick-knacks referring to Bishop's life.
Aitken and Beamish are captivating. They feed off each other's energy and complete the other's side of the story, conveying the darkness and tragedy of warfare mainly through delicious irony. They infuse a sense of homesickness in the show, adding further elements to the already meaty critique.
Besides portraying Bishop at two moments in his life, the actors also become a bunch of other characters ranging from a rich heiress and her butler to other members of the army. It's at these points that the audience catches a glimpse of their expertise. They swap accents and personas in the same sentence at times, showing real versatility and depth in their delivery.
As directed by Walters, Billy Bishop Goes to War becomes a ballad of survival that essentially sees a young boy struggling to find a way to come out alive from an unjust war. It's this being surrounded by annihilation and loss that gives him a new appreciation for life and eventually leads him to shine.
Billy Bishop Goes to War runs ar Jermyn Street Theatre until 24 November.
Photo credit: Robert Workman