BWW Review: BEAUTY AND THE BEAST at Tobacco Factory Theatres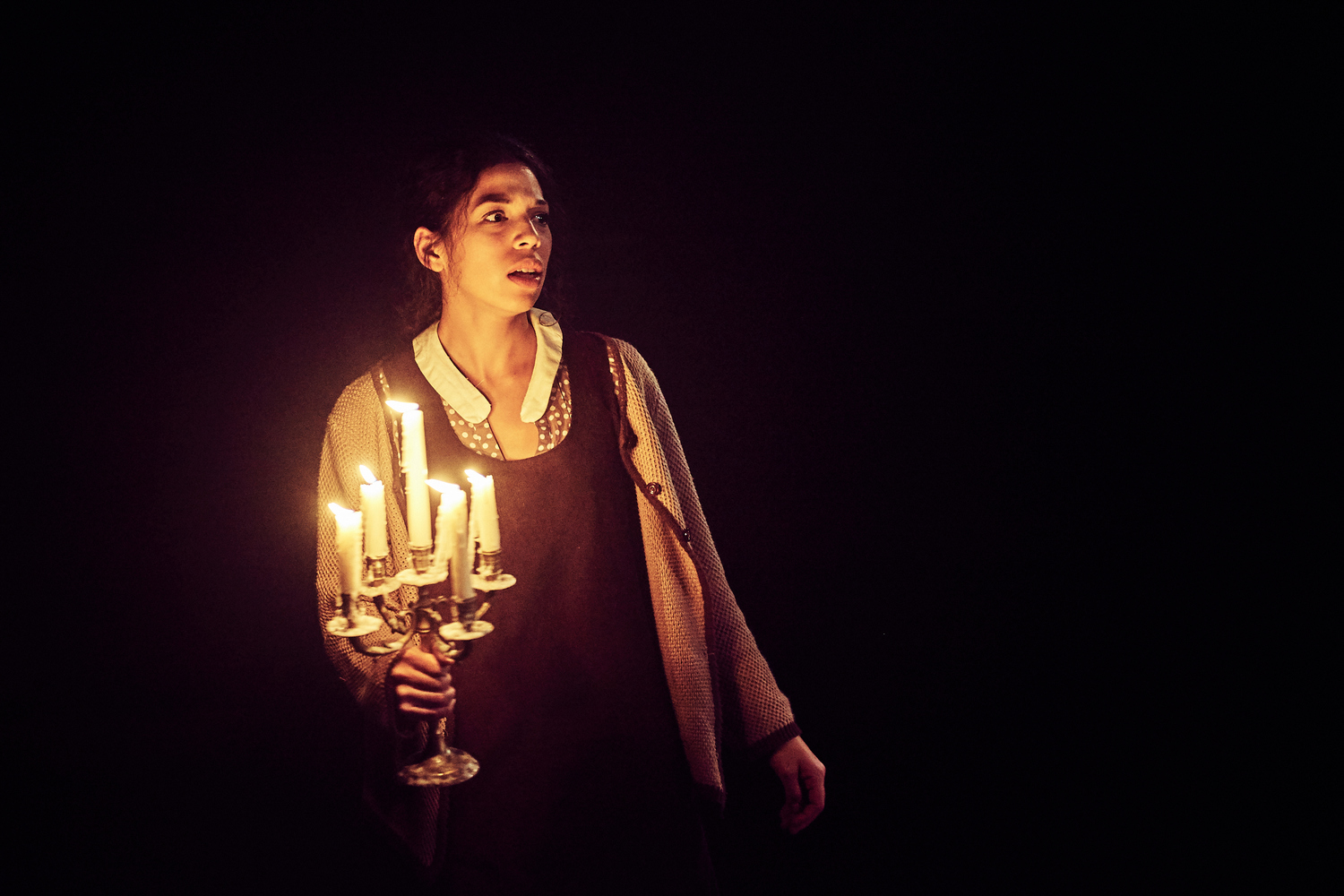 Stepping into the Tobacco Factory Theatre this Christmas and you're immediately transported to an eerie forest in rural France for a re-telling of this classic French fairy tale.
For many people, Beauty and the Beast conjures images of whimsical talking cups and clocks with big musical sing-a-longs from the Disney version. What we have here is an altogether different proposition, but one still stuffed full of heart and song.
We're settling in for the evening with a formerly well-off family who have fallen on hard times (they've had to move to a cottage called 'la gîte terrible'). But it is only one of the three daughters, Isabella, that sees the opportunity in their situation.
Isabella is, if you like, the Christmas spirit in this show. She is happy with her new life, appreciating all the things money can't buy. But it is one beastly creature that changes everything for them.
As the tale twists and turns, we see Isabella's despicable sisters (played with relish by Samantha Sutherland and Elliot Davis) try to wind their poor Papa (Ben Tolley) around their fingers. They want presents and diamonds and servants. And they want it now. Their comeuppance in the end will leave parents of present-hungry children delighted.
After a slightly plot heavy first half that may challenge some younger children, what follows in the second half is worth the imbalance. A gloriously played out courting scene between the Beast (Martin Bonger) and Isabella (Sara Lessore) is a riot of dating do's and don'ts.
There's enough playfulness, interaction and songs to elevate this tale into a proper festive treat. Director Alex Byrne and Musical Director Elliot Davis have gone to town on the courting section and it features the biggest laughs and the best tunes of the night.
What this production manages is a show balanced with peril and joy in almost equal measure. It once again proves that Christmas shows need not be at odds with the rest of the years storytelling.
Yes, there's the obligatory jokes about local shops and knowing nods to pantomime but Beauty and the Beast also gives us a timely reminder that beauty is only skin deep. That might be a simple message, but in 2017 it seems more pertinent than ever.
Beauty And The Beast at Tobacco Factory Theatres until 14 Jan
Photo credit: Mark Dawson
Related Articles View More UK / West End

Stories

Shows