Photos: In Rehearsal with Charlie Pollock, Mary Kate Morrissey and More for Signature Theatre's ELMER GANTRY
Signature Theatre presents Elmer Gantry, a musical version of Sinclair Lewis' best-selling novel, directed by Signature's Artistic Director Eric Schaeffer (Broadway's Follies, Million Dollar Quartet). Schaeffer collaborated on the last production of Elmer Gantry at Marriott's Lincolnshire Theatre in Chicago with authors John Bishop (book), Mel Marvin (music) and Bob Satuloff (lyrics) in 1998; the show has not been produced since then. This will be the 5th production in the show's history. Running in the MAX Theatre October 7 - November 9, Signature's production will include several brand new songs by Mel Marvin and Bob Satuloff and a reimagined script that John Bishop worked on until his death in 2006. BroadwayWorld has a sneak peek at the cast in rehearsal below!
Featuring a blues-, folk- and gospel-infused score, Elmer Gantry brings the evangelical charlatan of Sinclair Lewis' novel to life in a new reimagining. The charismatic, but completely broke, salesman Elmer Gantry stumbles upon a struggling religious tour, led by pious evangelist Sister Sharon Falconer. Falling for Falconer, Gantry joins the troupe as a preacher and, with a little showmanship and theatrics, transforms the revival into the hottest ticket in town. However, inspired by Falconer's earnestness and his reawakened spirit, Gantry inserts one spectacle too many and risks blowing up the entire operation.
The production will star Charlie Pollock (Broadway's Violet) as Elmer Gantry and Mary Kate Morrissey (Hair International Tour) as Sharon Falconer. Nova Y. Payton (Signature's Dreamgirls) will join the cast in the role of Mary Washington.
Pollock, Morrissey and Payton are joined in the cast by Jessica Lauren Ball (Paula; Olney Theatre Center's Cinderella), Ian Berlin (Young Man; The Kennedy Center's Camelot), Sean Burns (Salesman, Will, Choir, Bellboy; Keegan Theatre's Spring Awakening), Ashley Buster(Epatha Washington), Matt Conner (Art Nichols/Choir; Signature's The Best Little Whorehouse in Texas), William Diggle (Martin Ambrose/Choir; Signature's Sunset Boulevard), Jamie Eacker (Choir/Sarah/Mother/Bernice; Signature's The Threepenny Opera), Maria Egler(Maude; Signature's Sunday in the Park with George), Daphne Epps (Grace Washington; Signature's Dreamgirls), Nick Lehan (Tom/Choir; Olney Theatre Center's Cinderella), Lawrence Redmond (Merle Blanchard; Signature's Over & Over), Paul Scanlan(Salesman/Paul/Choir/Kohler; Signature's Sunday in the Park with George), Bobby Smith (Frank Shallard; Signature's The Threepenny Opera), Stephen Gregory Smith (Salesman/Dave/Choir/Emmitt; Signature's Miss Saigon), Russell Sunday (Salesman/Timmons/Carrigan/Father; Signature's The Boy Detective Fails), Bayla Whitten (Shirley; Signature's Beaches) and Harry A. Winter(Higby/Faucher/Stationmaster; Signature's Hairspray).
The creative team includes Musical Direction by Vadim Feichtner; Scenic Design by Daniel Conway; Costume Design by Frank Labovitz; Lighting Design by Chris Lee; Sound Design by Lane Elms; Wig Design by Anne Nesmith; and Production Stage Manager Kerry Epstein.
For tickets and more information, visit www.signature-theatre.org.
Photo Credit: Christopher Mueller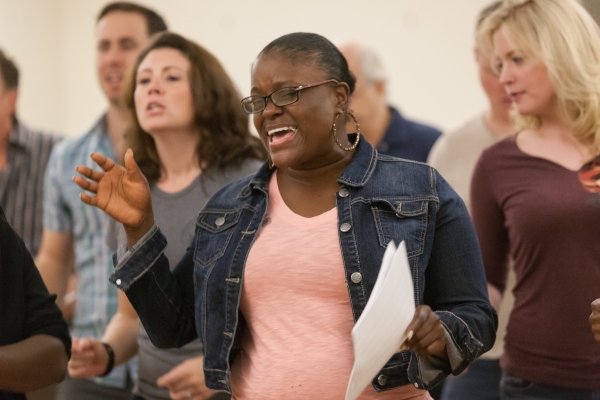 Nova Y. Payton (Mary Washington)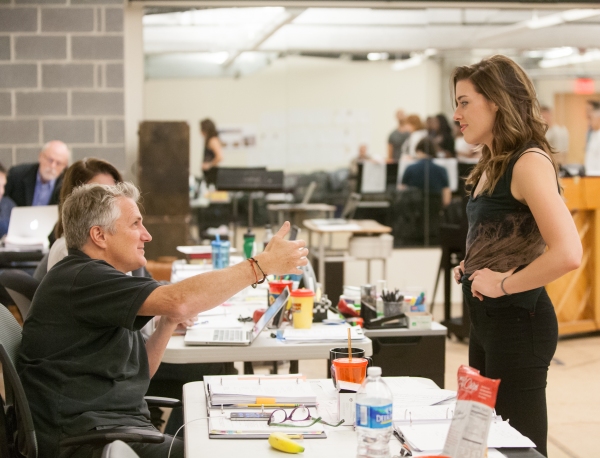 Eric Schaeffer (Director) and Mary Kate Morrissey (Sharon Falconer)

Mary Kate Morrissey (Sharon Falconer)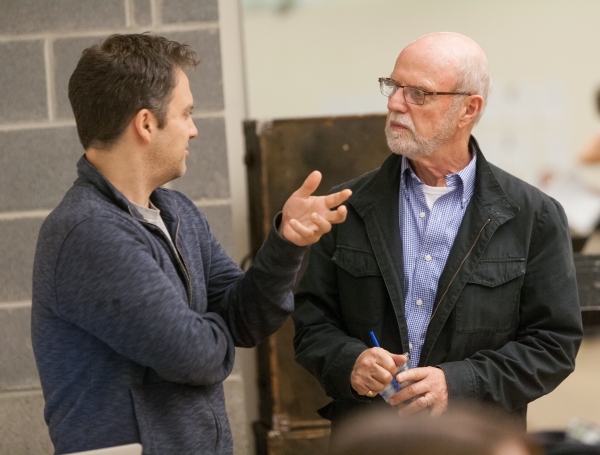 Vadim Feichtner (Music Director) and Mel Marvin (Composer)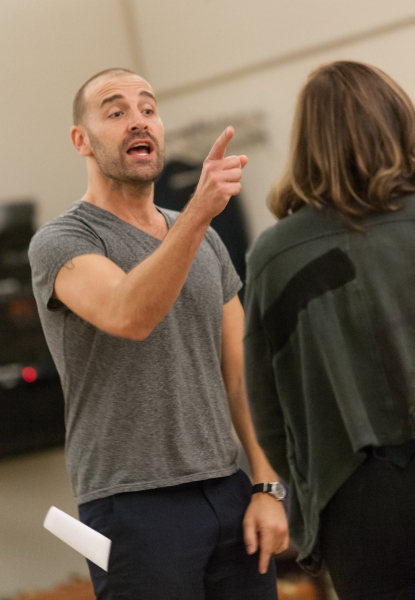 Charlie Pollock (Elmer Gantry)

Mary Kate Morrissey (Sharon Falconer)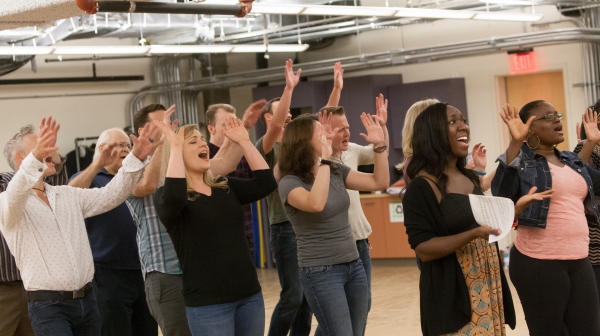 The cast of ELMER GANTRY

Mary Kate Morrissey (Sharon Falconer)

Matt Conner (Art Nichols)

Bobby Smith (Frank Shallard)

Charlie Pollock (Elmer Gantry)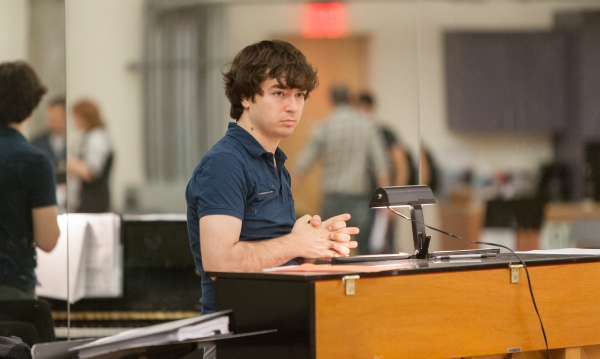 William Yanesh (Assistant Musical Director)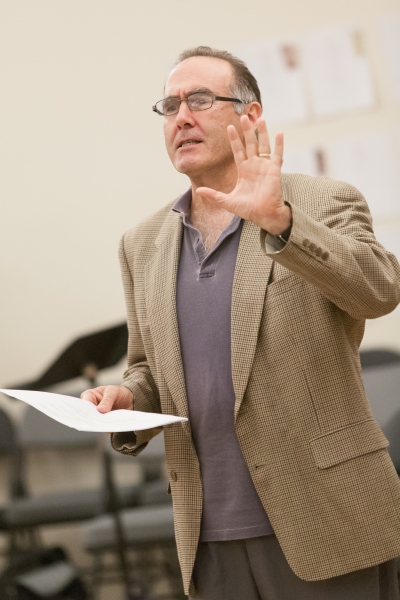 Larry Redmond (Merle Blanchard)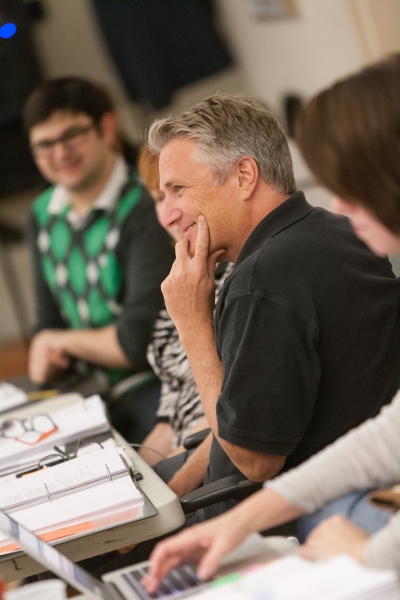 Eric Schaeffer (Director)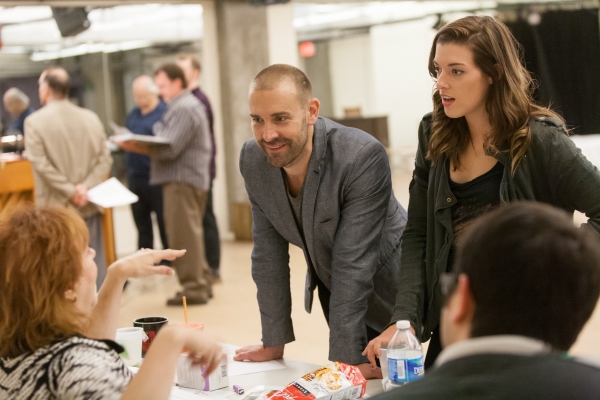 Charlie Pollock (Elmer Gantry) and Mary Kate Morrissey (Sharon Falconer)