Photo Flash: ALL THE WAY Celebrates Opening Night at Arena Stage
Robert Schenkkan's Tony Award-winning drama ALL THE WAY, about President Lyndon Baines Johnson's impassioned struggle to pass the Civil Rights Act of 1964, makes its Washington, D.C. debut at Arena Stage at the Mead Center for American Theater. ALL THE WAY runs now through May 8, 2016 in the Fichandler Stage. BroadwayWorld has photos from the opening night festivities below!
Kyle Donnelly, who has directed more than 20 productions at Arena Stage, returns to helm this "sure-fire, action packed hit" (Huffington Post) about a country still reeling from the assassination of John F. Kennedy and the man tasked with calming the storm.
Jack Willis, seen in Arena Stage's Mother Courage and Her Children reprises his role as one of the most controversial, ambitious and exciting presidents of the 20th century. Willis originated the role of LBJ at Oregon Shakespeare Festival in 2012. Bowman Wright (Arena Stage's The Mountaintop, King Hedley II) plays Martin Luther King, Jr. Joining them are Richard Clodfelter (New York's Signature Theatre's A Little Princess) as Hubert Humphrey and Richmond Hoxie (Broadway's I'm Not Rappaport) as J. Edgar Hoover.
The 17-member cast features David Bishins as Robert McNamara, JaBen Early as Stokley Carmichael, Cameron Folmar as George Wallace, Lawrence Redmond as Richard Russell, Susan Rome as Lady Bird Johnson, John Scherer as Walter Jenkins, David Emerson Toney as Roy Wilkins and Tom Wiggin as Stanley Levison. The cast also includes Desmond Bing as Bob Moses, Shannon Dorsey as Coretta Scott King, Adrienne Nelson as Lurleen Wallace,Stephen F. Schmidt as Cartha "Deke" DeLoach and Craig Wallace as Ralph Abernathy.
Photo Credit: Cameron Whitman Photography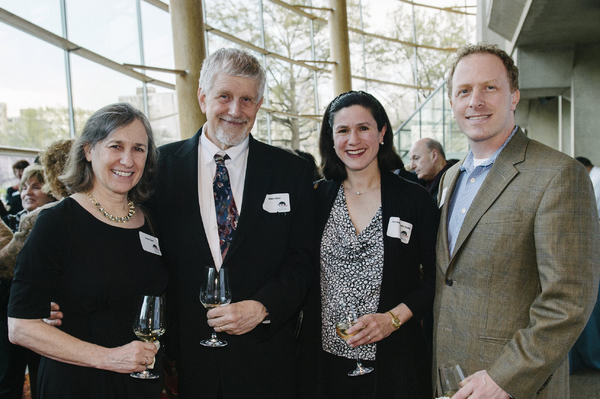 Lucinda Desha Robb (second from right), granddaughter of President Lyndon Baines Johnson, with Susan Dyer, Allen Dyer and Lars Florio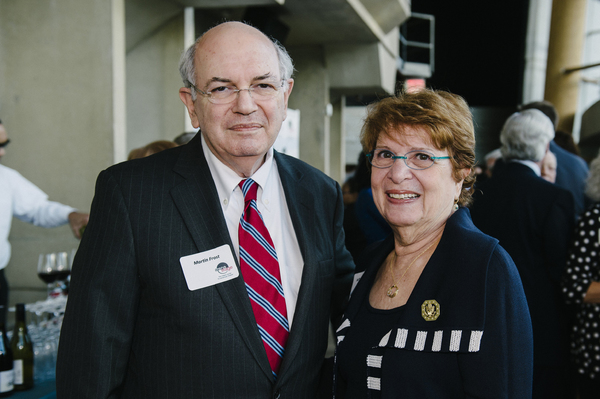 Former Congressman Martin Frost and his wife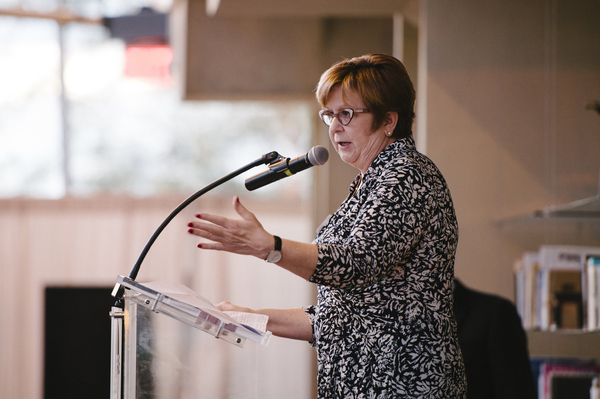 Director Kyle Donnelly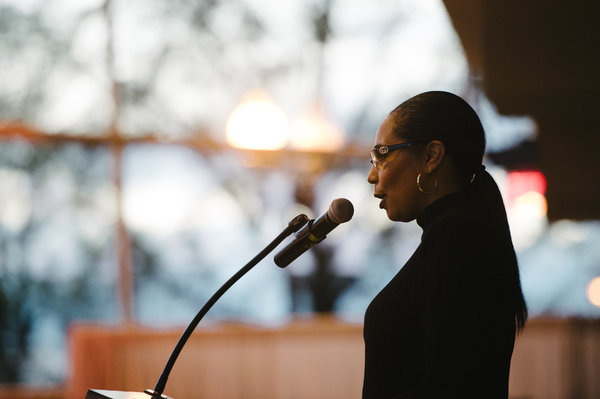 A. Shuanise Washington, Congressional Black Caucus Foundation President & CEO

Cast member Susan Rome (Lady Bird Johnson) and Lucinda Desha Robb, granddaughter of President Lyndon Baines Johnson

Executive Producer Edgar Dobie and cast member Richard Clodfelter

Director of Artistic Programming Robert Barry Fleming, Directing Assistant Farrell Parker and cast member Jack Willis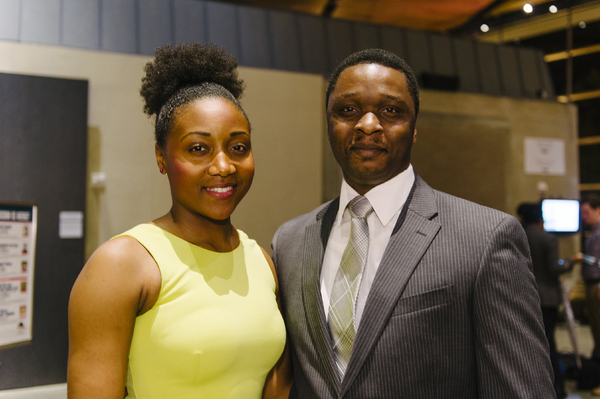 Cast members Shannon Dorsey and Bowman Wright

Cast member Susan Rome with her son

Cast members Richmond Hoxie and John Scherer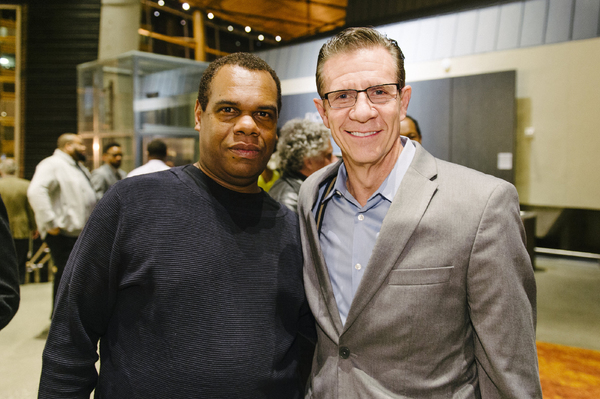 Cast members Craig Wallace and Tom Wiggin

Cast members Adrienne Nelson and John Scherer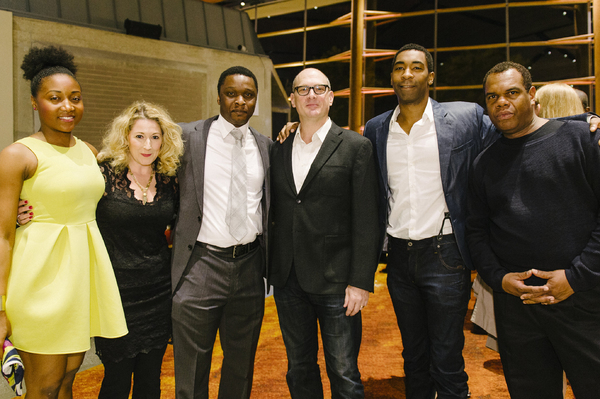 Cast members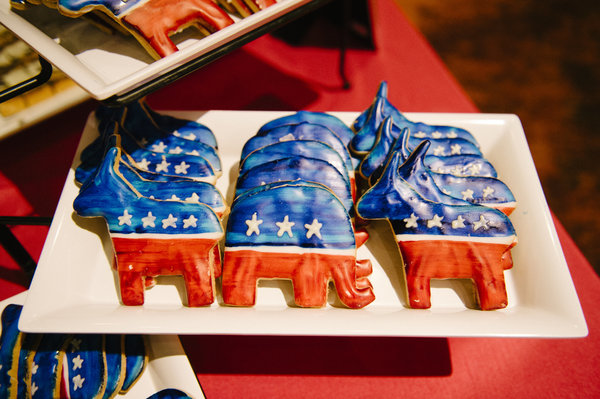 Post-show treats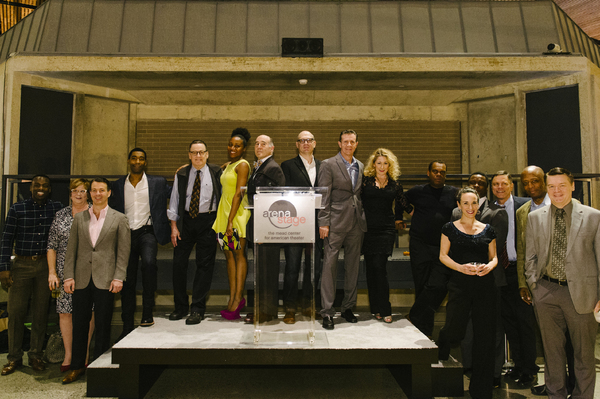 The company of ALL THE WAY at the opening night at Arena Stage