BWW Review: THE SECOND CITY'S LOVE, FACTUALLY at The Kennedy Center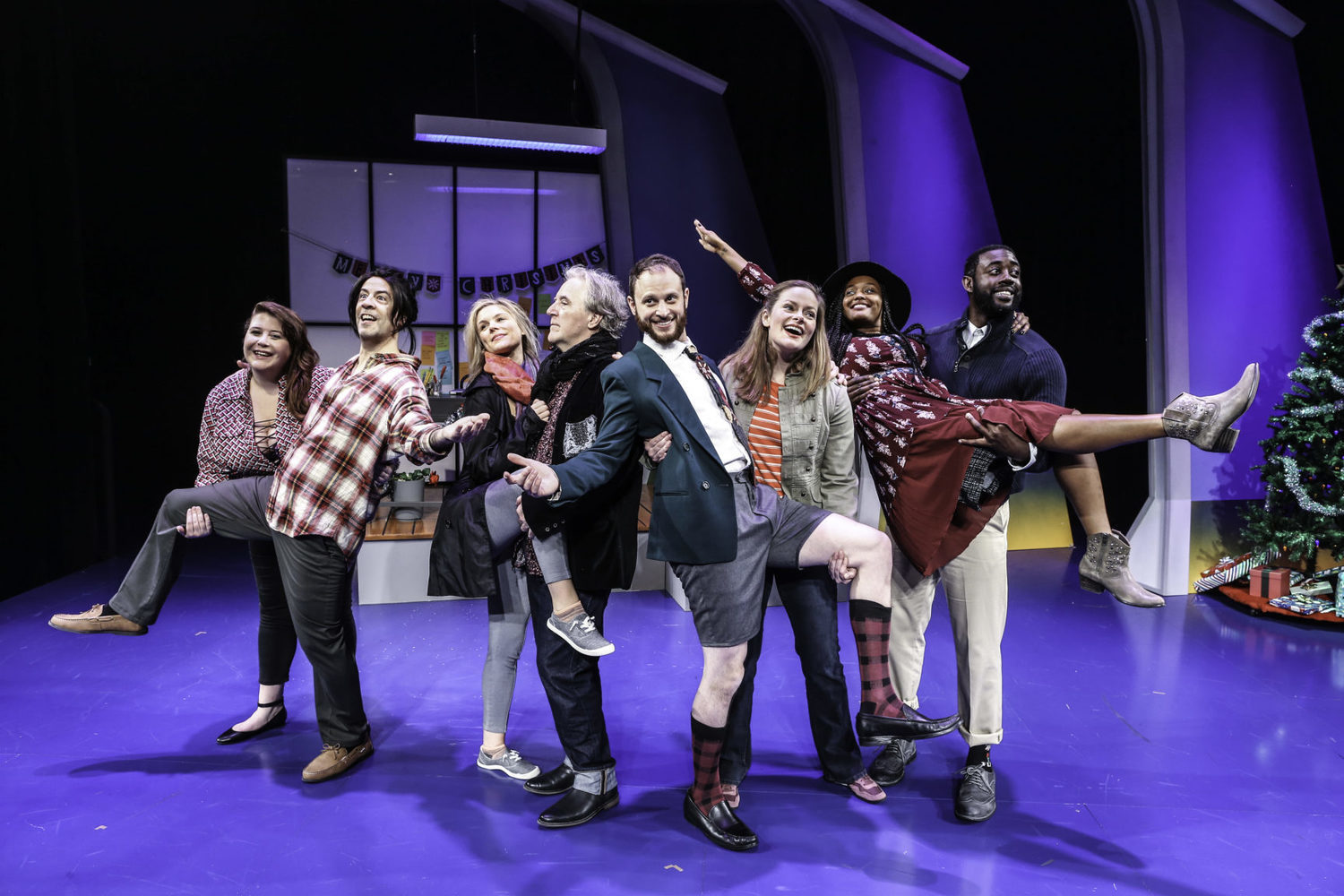 Christmas would not be Christmas without the movies we love. The formulaic, romantic storylines reinforce the joy and hopefulness of the Christmas Season. A Christmas Story is all I need to get in the Christmas spirit, but many mark the start of the holiday season with 2003's Love Actually. (Dr. Santa also prescribes a healthy dose of The Hallmark Channel and Netflix.)
This year, the DC-resident wing of The Second City ditches the familiar Twist Your Dickens, which I reviewed in 2017, in favor of Love, Factually.
Co-commissioned by The Kennedy Center, and written and created by Nancy Hayden, Damon Royster, and Marc Warzecha, Love, Factually follows The Second City's modus operandi: meticulously scripted comedy peppered with short-form improvisation and timely political and social references.
This production also benefits from a well-heeled cast of Second City veterans and DC-based actors, notably Aaron Bliden, Anne Bowles, and John Lescault.
Love, Factually parodies Love Actually, the Christmas movie genre, romantic comedies, and (with the somewhat baffling appearance of the ghost of Jane Austen) romance, in general. With a scope so vast, it's no surprise that Love, Factually is basically controlled chaos. It's myriad storylines travel at the speed of light, leaving its audience dazed but amused.
Many of the storylines are familiar. Marc (Bliden, energetic and watchable) reveals his love for his best friend Peter (Martin Garcia) via cue cards, of course.
Somewhere across time and space in original plot land, Hallmark Channel screenwriters Cassie (Erica Elam), a jaded divorcee, and her co-worker, the manically cheerful Tobias (Gary-Kayi Fletcher), butt heads over Cassie's inability to channel the spirit of Christmas.
Nursing home lovers Norma (Mary Catherine Curran, a lovable ham) and Carl (Martin Garcia) entice reticent audience members onstage, upholding The Second City's ongoing commitment to embarrassing young men on dates.
As per usual, cast members all play two to three characters, and with very little transition time between scenes, both the cast and the audience experience intermittent confusion. Luckily, genuine moments of bewilderment are the lifeblood of good improv, and the cast of Love, Factually's ability to roll with the punches sets them apart.
Clever costume design by Amy Macdonald ensures Love, Factually's cast is properly equipped to navigate Director Frank Caeti's and Choreographer Michael J. Bobbitt's careful choreography. The production team is rounded out by Lighting Designer Max Doolittle, Scenic Designer Colin K. Bills, and music design and original music by Dan Wessels.
Love, Factually, in all its scatterbrained glory, is a fun and festive way to begin the holiday season.
Running Time: 2 hours, including one 20-minute intermission.
LOVE, FACTUALLY plays through December 31 at The Kennedy Center's Theater Lab located at 2700 F Street, NW, Washington, DC 20566. For tickets click here.
Photo Credit: Cast of LOVE, FACTUALLY. Photo by Jati Lindsay.