Latest News on John Lescault
John Lescault News
BWW Review: NATHAN THE WISE at Theater J / Folger Theatre
by Rachael F. Goldberg - Mar 24, 2022
'Nathan the Wise' handily lives up to the reputation of the two powerhouse theaters behind it. With a beautiful message, a solid cast and creative team, and a spirited atmosphere, 'Nathan the Wise' is one of those productions you want to cheer during the curtain call, then immediately go back and watch it again.
Mosaic Theater Company Of DC Turns 5 This Fall And Celebrates Historic Year
by A.A. Cristi - Aug 7, 2019
Mosaic Theater Company of DC launches its 5th season this month with the DC premiere of Lynn Nottage's Fabulation, Or The Re-Education of Undine, previewing August 21 (see our August 1 Fabulation press release for opening night information, and our March 29 a?oe#Wokeseason5a?? release for full season line-up), exactly one month after the close of the most successful show in Mosaic's history, the co-production of Kelvin Roston Jr.'s Twisted Melodies, which sold out its last week of performances, playing to record crowds and box office, providing the capstone to a season of transformative artistic and fundraising achievements. 
BWW Interview: Theatre Life with John Dempsey and Dana P. Rowe
by Elliot Lanes - Jul 11, 2019
Today's subjects Dana P. Rowe and John Dempsey are currently living their theatre lives as the writing team for the excellent swashbuckling World Premiere Musical Blackbeard at Signature Theatre. The production runs through July 14th in the MAX.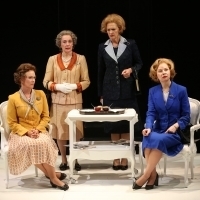 BWW Review: HANDBAGGED at 59E59 Presents a Fascinating Perspective of Recent British History
by Marina Kennedy - Jun 14, 2019
The NYC premiere of 'Handbagged,' written by Moira Buffini and directed by Indhu Rubasingham, is now on stage at 59E59 Theaters as part of Brits Off-Broadway. This unique, fascinating play captures elements of history and the stark differences between Queen Elizabeth and Margaret Thatcher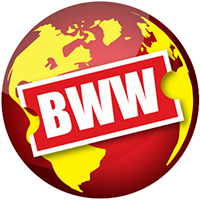 HANDBAGGED Makes NYC Premiere At Brits Off Broadway At 59E59 Theaters
by Stephi Wild - Apr 15, 2019
59E59 Theaters (Val Day, Artistic Director; Brian Beirne, Managing Director) is thrilled to welcome to Brits Off Broadway the NYC premiere of HANDBAGGED, written by Moira Buffini and directed by Indhu Rubasingham. Produced by Round House Theatre, HANDBAGGED begins performances on Tuesday, June 4 for a limited engagement through Sunday, June 30. Press Opening is Wednesday, June 12 at 7:00 PM. The performance schedule is Tuesday - Friday at 7:00 PM; Saturday at 2:00 PM & 7:00 PM; and Sunday at 2:00 PM. Performances are at 59E59 Theaters (59 East 59th Street, between Park and Madison). Single tickets are $25 - $70 ($49 for 59E59 Members). To purchase tickets, call the 59E59 Box Office at 646-892-7999 or visit www.59e59.org.
59E59 Theaters Announces Productions For 2019 Brits Off Broadway
by Julie Musbach - Feb 19, 2019
59E59 Theaters announce the line-up of shows for 2019's Brits Off Broadway, the critically acclaimed festival dedicated to featuring the UK's most innovative and provocative theater in New York City. Brits Off Broadway begins on Tuesday, April 16 and runs through Sunday, June 30.
BWW Review: THE SECOND CITY'S LOVE, FACTUALLY at The Kennedy Center
by Jenny Minich - Dec 11, 2018
LOVE, FACTUALLY's myriad storylines travel at the speed of light, leaving its audience dazed and amused.

BWW Interview: Theatre Life with Naomi Jacobson
by Elliot Lanes - Jun 13, 2018
Today's subject Naomi Jacobson is currently living her theatre life onstage at Studio Theatre in their superb world premiere production of The Remains. The show runs through June 24th in the company's Mead Theatre space.

BWW Review: HANDBAGGED at Round House Theatre Offers a Masterclass in Acting
by Jennifer Perry - Feb 11, 2018
While the script is not the most engaging, the acting work is exceptionally strong.

BWW Review: THE SECOND CITY'S TWIST YOUR DICKENS at The Kennedy Center
by Jenny Minich - Dec 9, 2017
Riddled with anachronisms and enough irreverent potshots to keep your naughty inner child sated through the New Year, The Second City's Twist Your Dickens is just the ticket for a crowd of world-weary Washingtonians.
John Lescault Videos
BWW TV: First Look at Natascia Diaz & More in Signature Theatre's BROTHER RUSSIA!
by BroadwayWorld TV - Mar 12, 2012
The story of the controversial 'Mad Monk,' Grigori Yefimovich Rasputin is now the subject of the new rock musical Brother Russia, which is making its world premiere at the Tony Award-winning Signature Theatre. The new musical features Music by Dana Rowe and Book and Lyrics by John Dempsey - the award-winning creators behind The Fix (1998) and The Witches of Eastwick (2007). Check out performance highlighs below!