BWW Review: Nando López's DON JUAN TENORIO Makes Its World Premiere at GALA Hispanic Theatre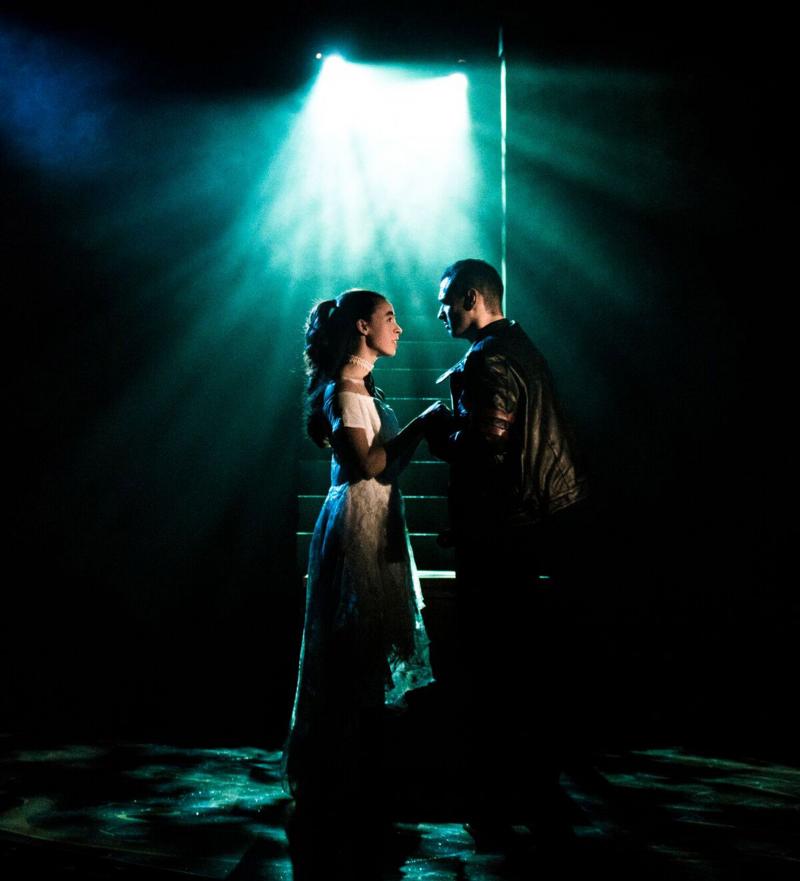 I remember first reading about Don Juan Tenorio in my Spanish literature class in high school. At the time, I was not able to sympathize with Tenorio's complete and utter disregard for the consequences of his actions. Even when he claimed to have experienced love for Doña Inés and begged her father Don Gonzalo to accept him into his family as a result, I had my doubts about his true intentions. I never truly felt sorry for him. In the Hispanic culture, a "Don Juan" is commonly known as a man who does not have the best intentions when it comes to women. Nando López's adaptation of DON JUAN TENORIO, however, attempts to add depth to that perspective. A different take on José Zorilla's traditional romantic play, DON JUAN TENORIO at GALA Hispanic Theatre is a contemporary and humanistic approach that sheds new light on the notorious womanizer and his salvation.
The play was strictly in Spanish, but in a type of older Spanish typical of the time period when the play was written (1844). Although I am fluent in Spanish and I had read the play beforehand, the Spanish was still very hard to understand as a result of its complicated sentence structures and the actors rapidly delivering their lines. It would be beneficial if the actors slowed their pace of delivery, even if this elongates the duration of the production. The play did contain English subtitles as is common with productions at GALA Hispanic Theatre, but some lines were left out of the translation. Even so, I was highly grateful for those translations, as it helped me understand what was happening throughout the production.
The play begins with a stark and eerie set-up, a foreshadowing of the dismal events to come. Despite this, there's a certain sensuality that surrounds the actors as they dance at a carnival in the streets of the Spanish town Seville in the first scene. The second Don Juan makes his entrance, his sensuality and lust are palpable. The extremely talented Iker Lastra is memorable as Don Juan, capturing the character's dangerous carefree nature from the start. His actions prompt questions about the true meaning of valor throughout the productions, with insights into its different meanings. Manolo Santalla and Peter Pereyra, who play Don Gonzalo and Don Luis respectively, provoke Don Juan just enough to continue in his bad deeds, whether through proposing an actual challenge or preventing Don Juan from seeing his daughter, Doña Inés.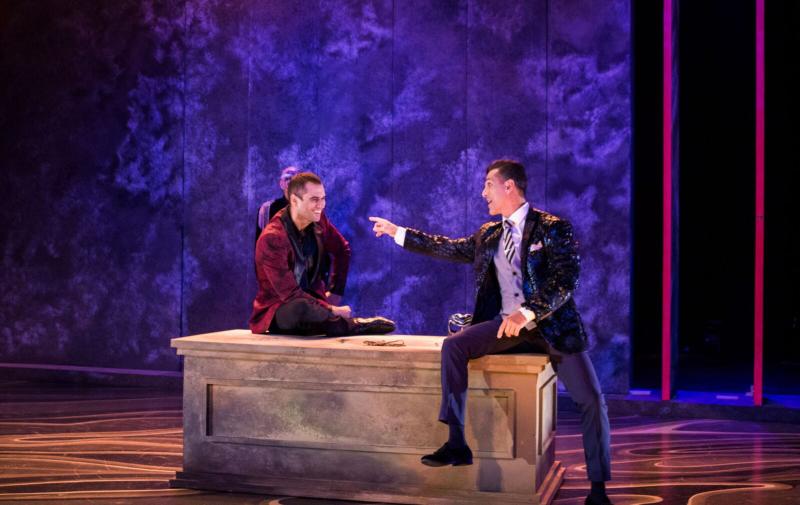 Although the theme of lustful passion is emanated throughout the production, Doña Inés, played by Inés Domínguez del Corral, serves as the perfect contrast to that theme. Domínguez does an incredible job in portraying Doña Inés' innocence and purity, especially with her internal battle between those elements of her character and her deep-rooted feelings for Don Juan. This is truly evident in her monologue that strikes a chord with Don Juan and causes him to feel other emotions that did not include lust. It is the moment that starts Don Juan on the path to salvation after years of avoiding it and Domínguez shines in her delivery. Her intensity and emotion is contrasted by the comedic relief provided by Brígida, Doña Inés' tutor. Luz Nicolás's portrayal of Brígida is extremely funny, despite aiding Don Juan in his endeavors, and you can't help laughing at her almost naughty nature. Her comedic relief is sometimes much needed in a heavy play such as this; I found myself looking for what mischief she would get involved in next.
Without giving away too many details, the ending was beautiful and the most moving part of the production for me. Lastra is phenomenal in showing how lost Don Juan is at this point, even while maintaining the façade of his previous life. There is a deviation from the original play in the ending, one that Nando López wanted in order to give the play a feminist emphasis: Don Juan needs Doña Inés for his salvation. While this is true, this was not as evident to me. What stood out more were the themes of love and forgiveness. Although Don Juan had engaged in a lifetime of atrocities, forgiveness can be attained even when all hope is lost. I thought that Don Juan's choice in the end is the ultimate example of love, not giving up on himself and Doña Inés in the process, truly desiring to be a better man. Nando López gives a relevant and contemporary outlook on this production through the journey of these complex characters that makes it a must-see theater experience.
Running Time: Two hours and fifteen minutes with one ten-minute intermission
DON JUAN TENORIO is now playing at GALA Hispanic Theatre - 3333 14th Street NW, Washington, D.C., - until October 1st, 2017. Tickets can be purchased here or by calling the box office at 202-234-7174.
Vanessa Michaud is a third-year law student at American University Washington College of Law. She hails from Miami, Florida and is a graduate of the (read more...)