BWW Review: KLEPTOCRACY at ARENA STAGE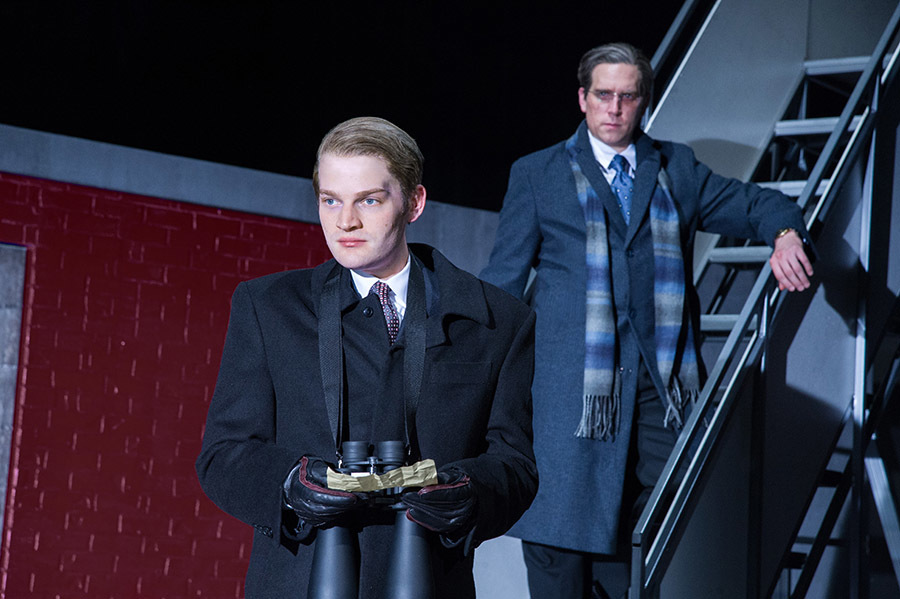 When I moved to Washington years ago, my friends would always ask me, "Is DC just like House of Cards?" I was always regretful to disappoint them, but would have to reply, "Well, we're not quite at the point of pushing people in front of trains without consequences, but...have you see Veep?"
A lot has changed in politics and in life since the blissful early seasons of House of Cards. Least of which being that the finale of the show has aired. So onward we move with former series writer Kenneth Lin's new work, Kleptocracy, which is morbidly befitting of our times.
The political assassinations and deep-seated greed that peppered the Underwood's storyline with intrigue seemed like unrealistic Hollywood inventions when they aired. No such crimes could have been infiltrating our electoral system. They probably still aren't, I hope, but Kleptocracy pushes such dangerous ideas uncomfortably near.
That violent style of corruption was a reality in 90s era Russia. Being someone who was a child then, that felt long ago and far away until Kleptocracy began to connect the dots. The story is an imagining of private encounters amidst the contentious relationship between an ambitious political candidate, Vladimir Putin, and idealist Yukos Oil founder, Mikhail Khodorkovsky.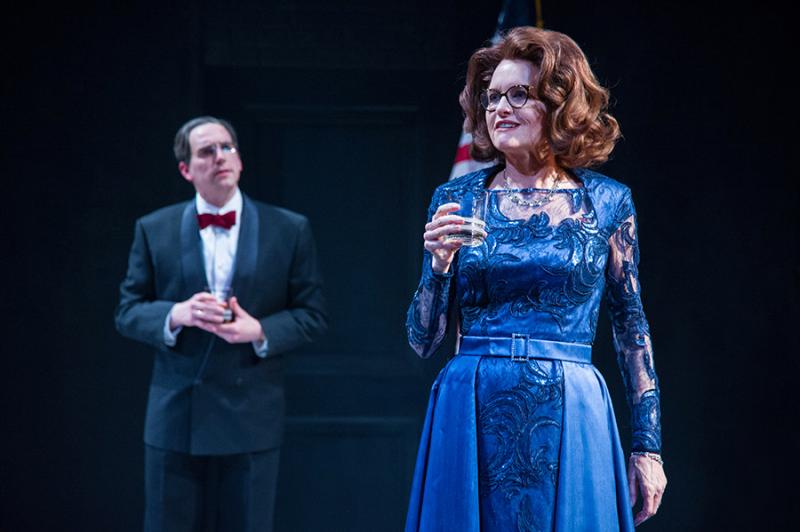 As the Soviet Union fell, Khodorkovsky seized a new economic opportunity in Russian oil to become the richest man in the country. His wealth was ill-gotten, but when he tries to pivot from his seedy ways, he gets tangled in Putin's aspirations and dishonest methods. Of course, America is not a blind bystander during this time. U.S. involvement is represented in the play by an unnamed White House Official, but meddling can be messy. With current suspicions of Russian interference in American elections swirling, clear delineation from the other immoral dealings begins to erode.
By the way, you don't have to acquire a Ph.D. from the Yukos Oil Institute of Russian Capitalism to follow along. Kleptocracy is my only source of knowledge on the subject and it is perfectly accessible to the less foreign affairs savvy. Lin could have removed the plot from its historic setting and still delivered a compelling political drama. The facts just happen to make it unsettlingly real.
Director Jackson Gay graciously spares us from two hours of thick Russian accents, which cuts down on distraction. The cast only speaks in a dialect for the scenes that are set in English. A variation on the Hunt for Red October trick. It highlights the way the White House Official, played brilliantly by Candy Buckley, disregards the non-English speakers. Total mistake. Language barriers are deceiving. Everyone works more deftly in their native tongue.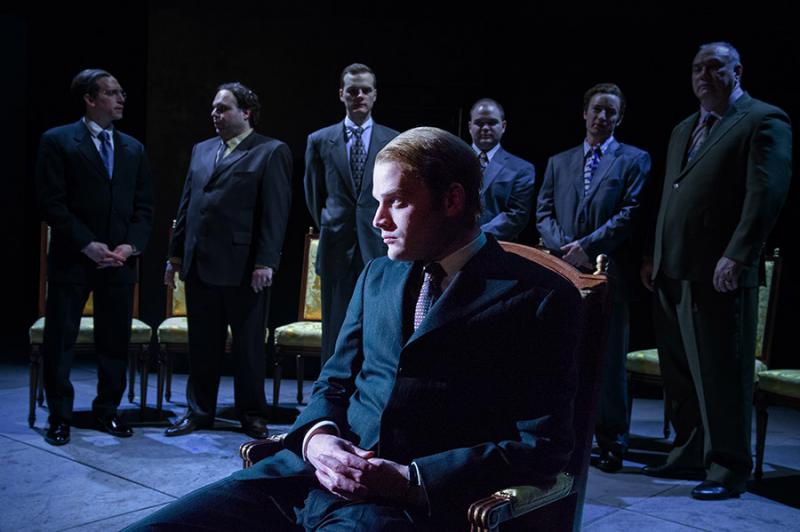 Kleptocracy is far more somber but shares strands of DNA with House of Cards. Lin permits his Putin to indulge in Frank Underwood-style soliloquy's, but this Putin is no Frank Underwood. Christopher Geary channels a sulky and petulant opportunist who grows in power, but not in strength. He is nothing like the bare-chested braggadocio the real-life leader tries to project. Instead, Geary leans into a sullen portrayal that is teenage in temperament, complete with an absurdist poetry obsession. As the president keeps scoring wins, the situation becomes more and more disheartening.
Of course, if you're picking teams, the other side is a crooked oil baron who gains wealth through questionable accounting and arranged murder. And yet, he transpires into the play's martyr. Uplifting, right? Max Woertendyke is relentless as Khodorkovsky and accomplishes what his character struggles to do - gain widespread likeability. Khodorkovsky commits absolute no-nos, but he sweats and bleeds for every ounce of sympathy he can earn. Woertendyke also has major makeovers and special effects to contend with as the violent story spans more than a decade.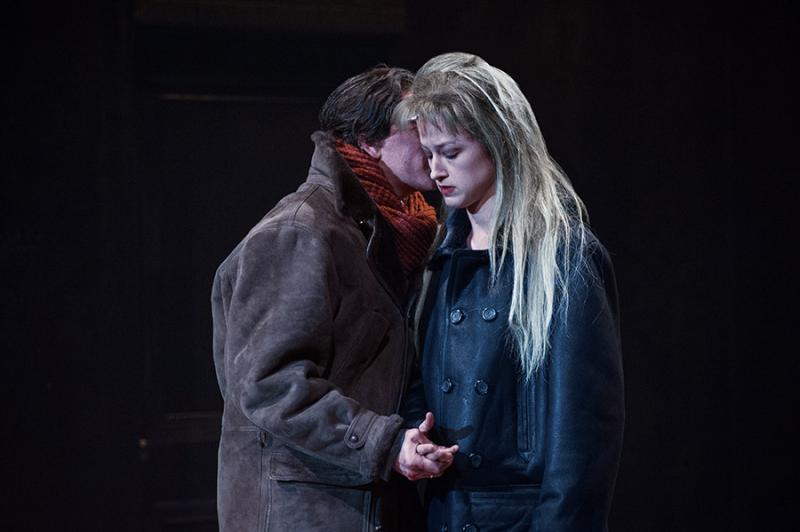 Brontë England-Nelson is the most passionate of the players. As Khodorkovsky's reluctant turned politically savvy wife, Inna, she senses the consequence of their actions before her co-conspirators and experiences the fallout in real-time. From the very first scene to the emotional climax, England-Nelson has a long leap that she glides through gracefully.
Word to the squeamish - the live theater aspect will not spare you from any blood. Hair, wig and makeup designer Dave Bova not only ushers the cast through different ages and eras but also opts for realistic gore. It is fitting for the topic, but the graphic nature can also come as a shock.
Artists have long carried the banner to remind civil society that 'it can't happen here' is a fallacy. Lin reminds us that expunging enemies before oncoming trains is hopefully still impermissible, but we can't forget that worse atrocities have recently transpired on the global stage. If we choose to insert ourselves in foreign affairs, we need to remember just who we're dealing with.
When a friend asks me now if Washington is really like House of Cards, I might have to point them toward Kleptocracy instead.
Kleptocracy runs at the Arena Stage through February 24.
Featured Image: (L to R) Christopher Geary (Vladimir Putin) and Max Woertendyke (Mikhail Khodorkovsky) in the world premiere of Kleptocracy running January 18 through February 24, 2019 at Arena Stage at the Mead Center for American Theater. Photo by C. Stanley Photography.