Click Here for More Articles on REGIONAL - DC Metro Area Virginia
BWW Review: JUDY GARLAND: A STAR IS BORN at Signature Theatre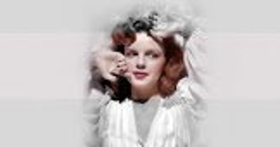 If you were to ask anyone who they think was one of the greatest all-around performers of the twentieth century, chances are Judy Garland would definitely be one of the most popular answers. It's hard to fathom all she accomplished in her short 47 years of life. It's even more challenging to consider what would have been had she lived longer.
Signature Theatre's latest cabaret offering, Judy Garland: A Star is Born, pays tribute to Ms. Garland and after watching it I think you'll agree with me that Signature Theatre's Associate Artistic Director Matthew Gardiner is one of her biggest fans. His loving tribute pairs the knockout vocals of Awa Sal Secka and Katie Mariko Murray, backed by the long-haired virtuoso music director (and sometime arranger) Chris Urquiaga on piano and Bill Hones on upright bass. The ladies take us through some of Garland's catalogue and share stories from her career. Some of the stories stand in contrast with her sunny disposition that you saw on screen.
I somehow knew we were in for a good ride when Chris Urquiaga began playing the overture, which happened to be the main title music from The Wizard of Oz. I don't how he did it, but his lone piano sounded like a 75-piece MGM studio orchestra that you heard in movies all the time before the advent of electronic instruments. Those were the days my friends.
After the strong opening, Secka and Murray started a slew of impressive vocal performances off with "Gotta Have Me Go with You" from Garland's epic A Star is Born. From there we went back to the beginning with the song that won Garland her contract at MGM at age 13. Katie Mariko Murray knocked "Zing! Went the Strings of My Heart" out of the park by and set the stage for what was to come.
Secka matched Murray with her rendition of "You Made Me Love You (I Didn't Want to Do It)" as she channeled Garland's teenage love in a musical letter to Clark Gable. When MGM studio head Louie B. Meyer heard Judy sing this song at a studio luncheon, he finally gained total respect for her as a performer. Mind you giving one of your biggest stars diet pills, fixing her teeth, and putting undo pressure on her is a very strange way of showing appreciation, but I digress.
The ladies' harmonic blend on a medley of "Ding-Dong! The Witch is Dead" and "The Jitterbug" from The Wizard of Oz (the latter was cut from the film but has been used since in stage versions) was definitely one of the big highlights for me. Who knew the first of the two songs could swing so much?
As with Garland's life, the songs featured in this cabaret were not all peppy and light-hearted. Secka's haunting "By Myself" (from the non- Garland MGM musical The Band Wagon) superbly captured the heartbreak of our fallen star and the sad ending to her life. Garland struggled with many illnesses and addictions and died without a penny to her name.
Murray's take on "The Man That Got Away" from Garland's comeback triumph A Star is Born also highlighted the heartbreak Judy experienced. How Garland lost the Oscar to Grace Kelly in The Country Girl is still one of the greatest mysteries in Hollywood.
Let us not forget Awa Sal Secka's stunning vocals on "I Love a Piano" from Easter Parade. Urquiaga's staggering intensity on the piano - particularly on an unforgettable solo within the song - made this number a highlight.
Judy Garland pretty much did everything in show business and did it all very well. You can't say that about many performers. Many of us watched her grow up on screen and saw her blossom into a dynamic stage performer later in her life. Matthew Gardiner and company have put together a valentine to one of the greats to be sure. It definitely sent me "Over the Rainbow' and I think it will do the same for you.
Running Time: 75 minutes with no intermission.
Judy Garland: A Star is Born runs through January 26, 2018 at Signature Theatre's Ark Theatre Space. The venue is located at 4200 Campbell Ave, Arlington, VA. For tickets, click here.
Note: If you are a furloughed government employee, click here for a special offer on the January 23rd performance.
Here is a teaser for Signature Theatre's Judy Garland: A Star is Born cabaret.
Video filmed by Chiet Productions. Video edited by James Gardiner.