BWW Review: GOBSMACKED! at The Kennedy Center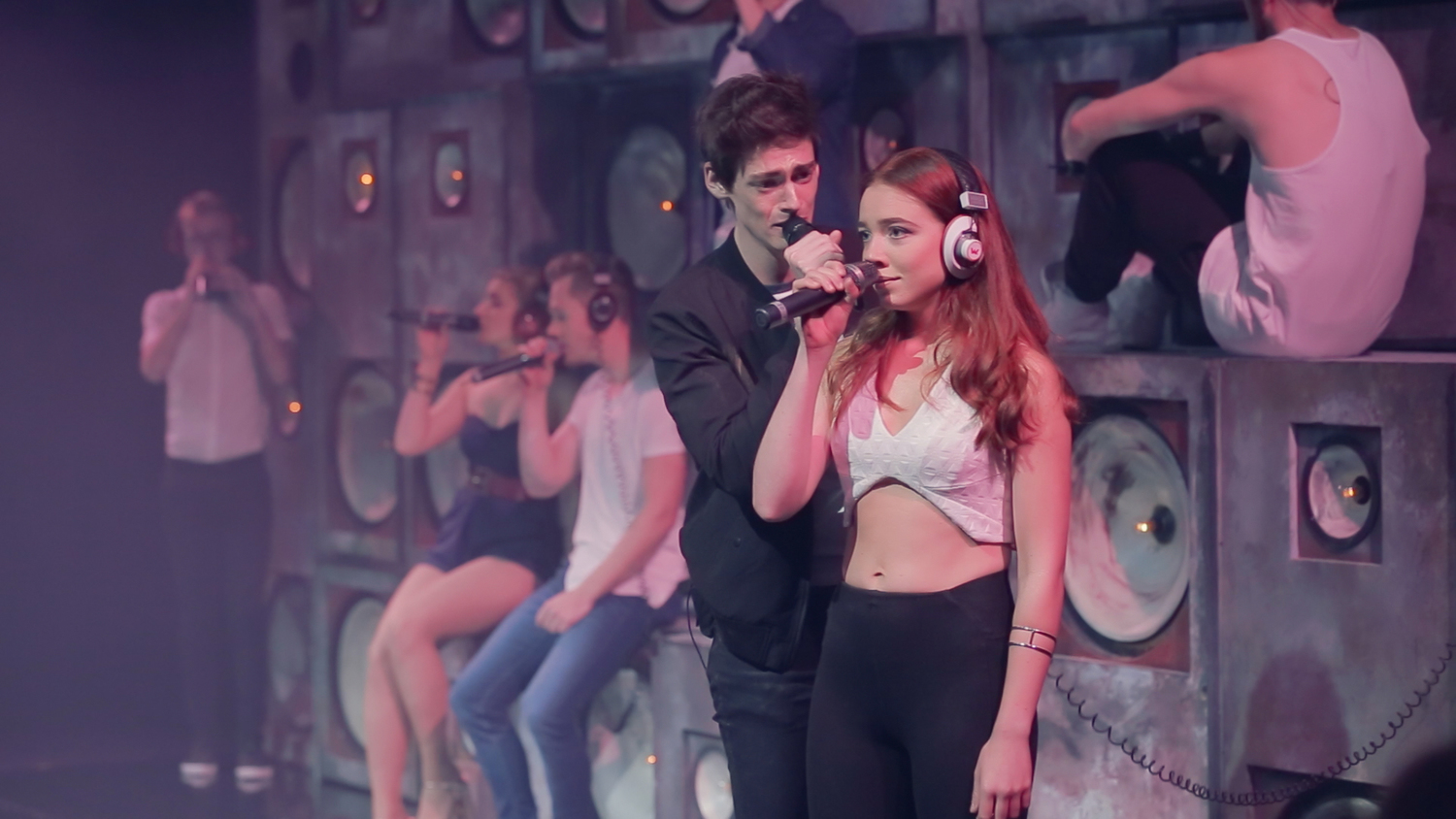 This weekend, as everyone looks for family outings and ways to avoid their food comas, The Kennedy Center offers GOBSMACKED!, an a cappella and beatboxing collaboration that works to remind audiences why they love Pitch Perfect, Pentatonix, and many other popular acts. That said, if you're going to use those acts as a draw, you need to make sure your show is strong. And this show misses some notes.
GOBSMACKED! is entirely a cappella, with beats and conducting by Ball-Zee, one of the U.K.'s leading beatbox artists. Ball-Zee is engaging, funny, and knows how to work a crowd as he juggles microphones, a myriad of noises, and the central flow of the show.
Six vocalists collaborate, performing songs from across the decades arranged and staged by creator and executive producer NIC DOODSON, Director Alexandra Spencer-Jones, and co-creator and musical director JACK BLUME. While there were a few givens with the songs ("Titanium", "Rolling in the Deep"), surprise numbers like Barry Manilow's "Could It Be Magic" were a welcome change from Top 40 tunes.
When the musical arrangements within this show work, they're fantastic. Highlights include "A Man's World" with solo by JOANNE EVANS, "Life on Mars" sung by Marcus Collins, and a mashup of The Rolling Stones' "Paint it Black" and Amy Winehouse's "Back to Black", featuring EMILIE LOUISE ISRAEL. The performers aren't strong dancers, but they try their hardest to keep it fun around a rotating set of stairs, interactive knobs and lights.
Other songs lack balance, either from nerves or mic issues (some performers were regularly adjusting ear pieces and mic packs). In addition, many arrangements were jarring. Just because you can put really high notes into the mix, it doesn't mean you should. The close knit harmonies that kept it simple were far better and kept the focus on the song rather than one facet of it. Low points were the opening, The Black Eyed Peas' "Pump It", and the title song itself which oddly came right before intermission. I would have also loved to see more from bassist/percussionist Ed Scott.
GOBSMACKED! has a very talented cast and there's a good idea there. However, some of execution just needs to be better as they continue performing. Is it a fun thing to see on a holiday weekend? Sure. But it could certainly be stronger.
GOBSMACKED! has a limited run at The Kennedy Center through Sunday, November 26th. For more information, visit their production page.
Heather Nadolny is a DC-based singer, actress, writer, and storyteller. A Memphis native and Chicago transplant, she is a regular performer and guest co-host at (read more...)