Click Here for More Articles on DC - Theatre Life
BWW Interview: Theatre Life with Nicholas Rodriguez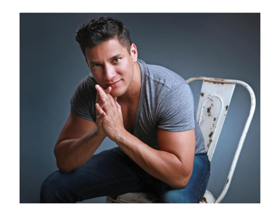 You most likely know today's subject Nicholas Rodriguez from his many area appearances at Arena Stage. Who could forget his Billy Bigelow in Carousel or his Freddy Eynsford-Hill in My Fair Lady or Curly in Oklahoma!? The latter garnered Nicholas a Helen Hayes Award for Best Actor in a Musical.
This Thursday March 14th you can get up close and personnel with Nicholas Rodriquez as he brings his solo cabaret act to AMP by Strathmore. Read on to see why it promises to be a great evening.
Nicholas' career has taken him through many genres of entertainment.
On the big screen you might remember him from Sex and the City 2.
His previous stage credits in New York include The Toxic Avenger: The Musical, Bajour, Colette Collage, and Hair. He made his Broadway debut in Disney's Tarzan. Other Arena Stage credits include The Light in the Piazza, Destiny of Desire, and playing opposite Kathleen Turner in Mother Courage and her Children.
Regionally, Nicholas has performed in productions of Guys and Dolls, Camelot, The Ten Commandments opposite Val Kilmer, and many more.
He recently toured the country in The Sound of Music as Captain von Trapp. If you saw the tour at Kennedy Center then you will fondly remember his performance.
He is perhaps best known for the role of Nick Chavez on ABC's One Life to Live, for which he received the GLAAD Media Award, the 2009 Visibility Award, and - along with his co-stars - "Men of the Year." He has also appeared on Madam Secretary.
Venturing into the world of the web, Nicholas joined the ensemble cast of Then We Got Help for which he received a Best Actor Nomination for the American Soap World Awards.
?His solo shows have enjoyed sold out runs at Birdland, Orlando Cabaret Festival, The MUNY, Signature Theatre, ZACH Theatre, and many others. He has performed at Radio City Music Hall, 54 Below, Feinstein's, Birdland, and the the Metropolitan Room in New York City.
This Thursday you have a chance to see and hear a very versatile performer in one of the area's more intimate venues. Grab a ticket for Nicholas Rodriquez at AMP by Strathmore and enjoy.
Who do you give the most credit to for getting you interested in performing?
My love of singing must have started with my grandmother. She was an elementary school music teacher for 37 years, and was also the choir director at our church. She stacked two hymnals for me to stand on so I could sing my first solo. That's where I was first introduced to singing. But, when I got into high school, I had incredible teachers that really pushed me and gave me great opportunities. Both the drama department, and the choir department were top notch, and they introduced me to my first voice teacher, Susan Fernandez, who laid down the foundation for what was to come.
What was the first Broadway show you saw and what do you most remember about it?
The first Broadway show I ever saw was Sunset Boulevard with Betty Buckley. I grew up listening to show albums, but I didn't end up coming to New York for the first time until I was 20. The sheer power of her voice and the drama that she conveyed was incredible. And I'll never forget the end of the first act when the set of the house levitated and they ensemble is singing "This Time Next Year," while Norma ran up the stairs. I didn't know anything like that was possible. It was true theatre magic.
Can you please give us a small idea of what people might hear at your upcoming March 14th concert at AMP by Strathmore?
The First Time... is an evening of stories and songs about my life's firsts: first love, first kiss, first heartbreak, first Broadway show. There will be songs from Rodgers and Hammerstein, Irving Berlin, Dolly Parton, and Joni Mitchell. I'm backed by an amazing trio, which includes Mark Hartman on keys, Chris Chlumsky on bass, and Greg Holloway on drums.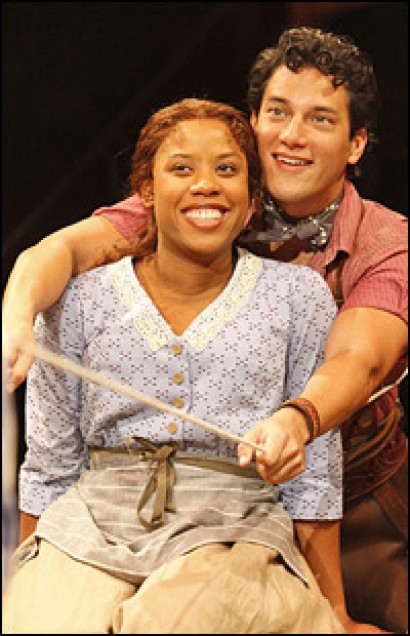 You've performed quite a bit here in DC at Arena Stage. What do you enjoy about working at Arena Stage and performing in DC in general?
Arena Stage has become an artistic home for me, and [Artistic Director] Molly Smith is shaman, mentor, sister, and friend. The commitment to the quality of work and the craftsmanship is absolutely inspiring and nurturing. And it helps that DC audiences are a diverse, intelligent, and curious crowd. It's has the feel of a big-small town where everybody is somebody. The theatre fans are incredibly loyal and supportive.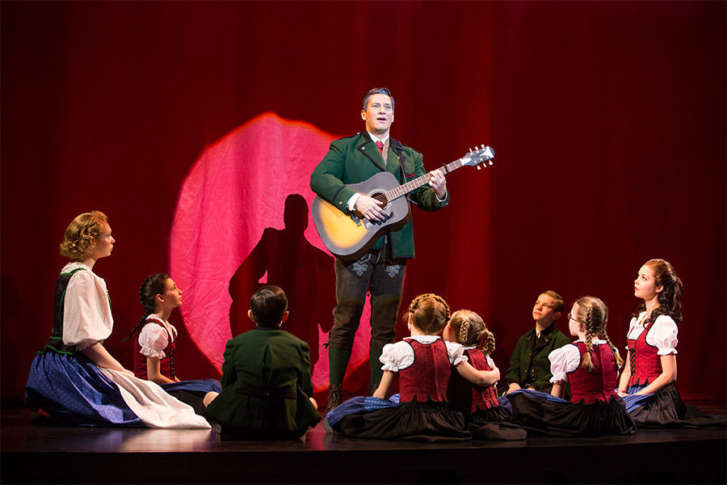 You were out on tour with the latest production of The Sound of Music playing Captain von Trapp. Can you please talk about that experience? Are there any perils in touring with seven kids?
I like to say it was a dream come true of a dream I never knew I had. When I got the call to join Jack O'Brien's stunning production, it was nowhere on my radar. I'm glad Jack saw something in me that I didn't see in myself. It has opened my eyes to what is possible. The story has such a sense of urgency for our modern times, and yet it still entertains people of all ages without adding any heavy handedness. I would still be doing it to this day if I could. It was an amazing cast and crew to travel the country with. The kids were certainly a highlight. I had heard horror stories of traveling with children, and this lot did not live up to that hype.
You appeared on the long running soap opera One Life to Live. As we all know, those fans are very passionate so can you please tell us your best fan encounter story?
I absolutely loved being on One Life to Live, and I'm incredibly proud of our storyline and the issues we tackled about diversity and LGBTQ rights. My character originally had a different name when I auditioned, but the producers thought the name didn't fit me, so they changed it to Nick. But occasionally I would be walking to the studio or to the deli and someone would shout out "Hey Nick!" I'd have full conversations with people thinking I couldn't remember where we'd met, only to realize, we hadn't they just knew the character from television.
As you get older, what are some theatre roles you would most like to tackle?
I've been fortunate to do a lot of my dream roles. I would like a shot at Bobby in Company. I love Sondheim's score. But now that I'm getting a little older, there are several that I'd love a stab at. I've always been curious about Guido in Nine and Billy Flynn in Chicago. I love the lush score of South Pacific having played LT. Cable a few times. I'm happy to age into Emile De Becque.
Special thanks to Bucklesweet Media's Director of Public Relations Amy "Duchess" Killion for her assistance in coordinating this interview.
Theatre Life logo designed by Kevin Laughon.

Related Articles