Click Here for More Articles on DC - Theatre Life
BWW Interview: Theatre Life with Garry Hynes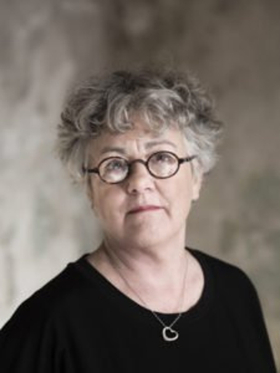 One of the great things about DC theatre is that we have the opportunities to experience theater from all over the world, including from some of the most artistically renowned companies. Take for example the Druid Theatre Company in Galway, Ireland. Today's subject Garry Hynes is living her theatre life as Artistic Director of that esteemed company. The Druid's production of Waiting for Godot is embarking on its year-long tour with a run at Shakespeare Theatre Company through May 20.
Ms. Hynes co-founded Druid Theatre Company in 1975. She's served as its Artistic Director from 1975 to 1991, and from 1995 to present. From 1991 to 1994, she was Artistic Director of the Abbey Theatre in Dublin. Her directing credits include productions at The Abbey and Gate Theatres in Ireland as well as the Royal Shakespeare Company and the Royal Court Theatre in London. On this side of the pond, Ms. Hynes has directed in New York City (Second Stage, Signature Theatre, and Manhattan Theater Club) and regionally at Center Theatre Group, Kennedy Center, Mark Taper Forum, and the Spoleto Festival.
Her outstanding list of award include the Tony Award for Best Direction of a Play for The Beauty Queen of Leenane (1998), the Joe A. Callaway Award for Outstanding Directing for The Cripple of Inishman (2009). She received The Irish Times/ESB Irish Theatre Awards for Best Director for DruidShakespeare, The Beauty Queen of Leenane, and Waiting for Godot, as well as a Special Tribute Award for her contribution to Irish Theatre (2005).
She also holds Honorary Doctorates from University College Dublin, the University of Dublin, the National University of Ireland (NUI), and the National Council for Education Awards. She is an Honorary Fellow of the Royal College of Physicians in Ireland, and a member of the Honorary Council of the Royal Hibernian Academy. Ms. Hynes is an Adjunct Professor of Drama and Theatre Studies at NUI Galway.
It's always a great pleasure to have a company like Druid come to the States to perform. Their reputation and quality can't be beat and Ms. Hynes has been keeping the reputation and quality in check for 43 years now. If you want to see one of the world's best in your own backyard, then you owe it to yourselves to get over to the Lansburgh Theatre for Waiting for Godot. With a fine director like Garry Hynes, the talents of Druid, and Beckett's script, it will be a theatrical experience you will be sure to remember.
Did you go to school for directing?
No I did not. There was no professional theatre in Ireland when I was growing up. I learned on the hoof. I joined an amateur group and I knew I wasn't an actor. I put up a play as a director and there we are.
You are one of the founders of the Druid Theatre Company. Where had you been working before?
I wasn't - I was graduating from the university. I wanted to keep doing plays, but no professional theatre existed in Galway so we started our own company.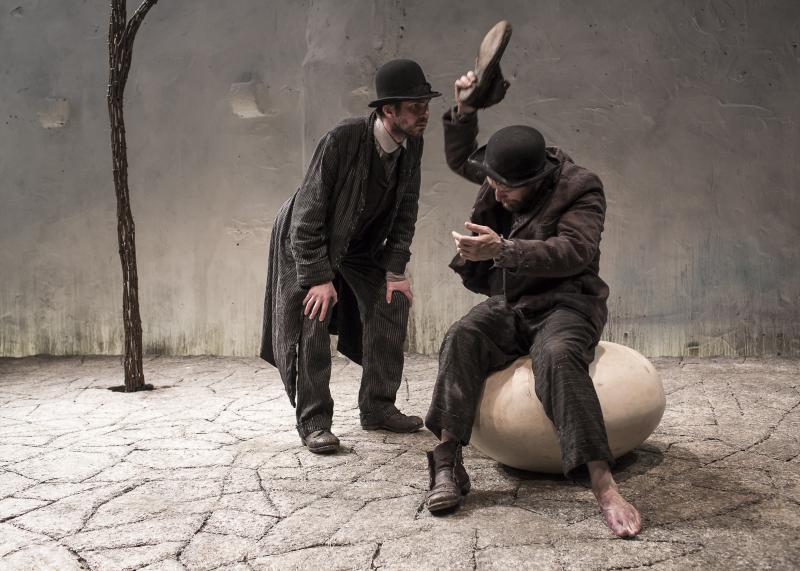 Please tell us what makes the Druid production of Waiting for Godot different from other productions of the play?
That's totally up to the audience and critics to decide. It was the actors that thought it would be a good idea. I wasn't sure because there are so many productions done every year. We scheduled it for our small theatre. Everyone wanted to see it and it's now on a yearlong tour.
What are some of the challenges of bringing a production like Waiting for Godot (scenic and all) across an ocean for a tour?
The company has been touring for so long that we are incredibly experienced with doing it. I'm amazed at the road crew that gets the show from one city to another. Despite the differences in venue size, audiences are the same no matter where we go. The biggest challenge is connecting with the audience no matter where you are performing.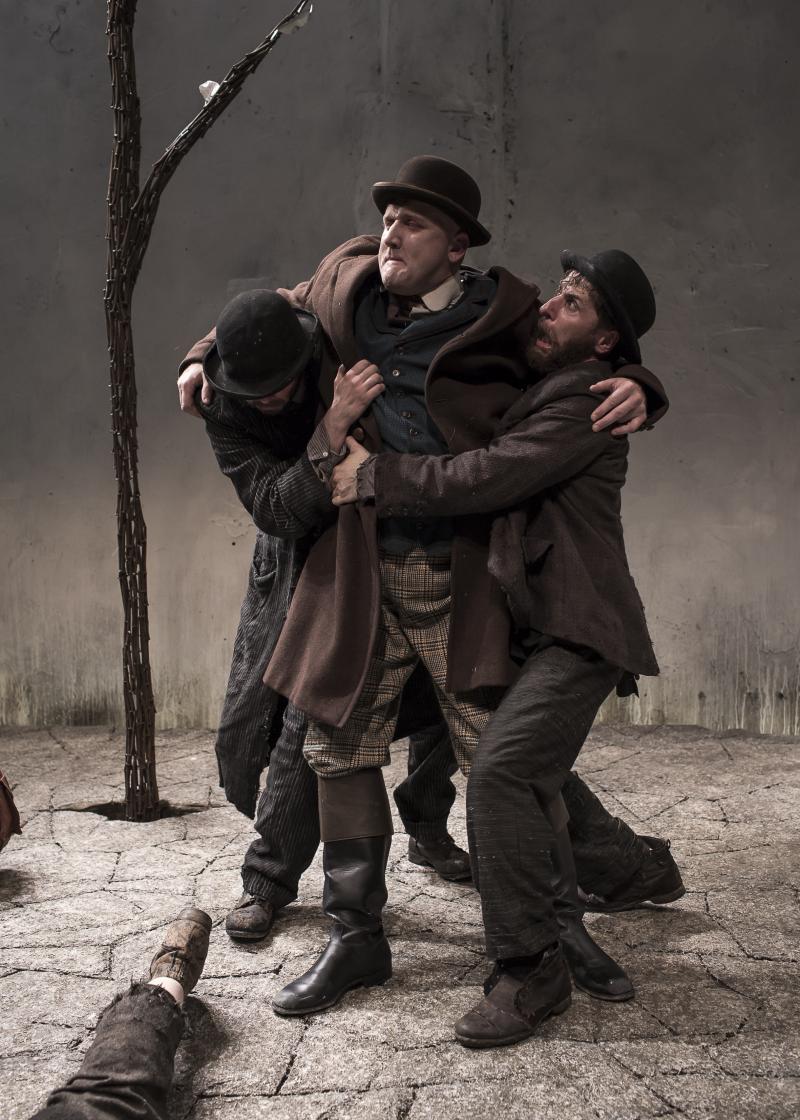 Waiting for Godot gets many productions all over the world. Why do you think it is one of Beckett's more frequently produced plays?
It's so much about us. It's a strange situation that is highly theatrical of two guys on the side of the road waiting for someone. You just feel everything.
You directed The Beauty Queen of Lenanne when it came into Broadway. The Tony Award committee stupidly gave Art the Best Play award that year even though you guys won pretty much every other award including you for Best Direction. At the time, did it bother you or are you one of those folks that feel it's about the art and not the awards?
It most definitely did bother me. We won all of the possible awards we could and then the guy who invented the show didn't. I am not by any means ungrateful for what we got though. Twenty years later the world hasn't changed. Be grateful for what you have.
After 43 years of being associated with Druid Theatre Company, what are some of your proudest moments?
It's all about the brilliant people I get to work with.
Special thanks to Shakespeare Theatre Company's publicist Duchess Amy Killion for her assistance in coordinating this interview.
Theatre Life logo designed by Kevin Laughon.
Related Articles