Stephen Triffitt To Play Sinatra In Darlington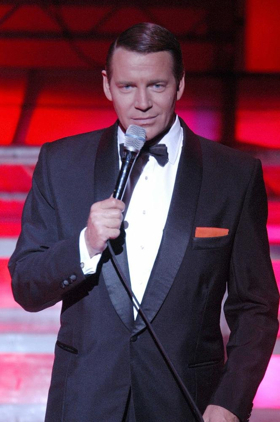 Stephen Triffitt is the best known Sinatra performer in the UK. He first came to the public's attention when he appeared on Star in Their Eyes in May 2000. He won his heat, polling 400,000 votes - and a new career was born! Soon after Stephen flew to Atlantic?City to star as?Frank in a show called The?Main?Event. He returned to the States in June 2002, once again starring in The Main Event, this time for a three-month run, headlining at The Venetian on the Strip in Las Vegas, which was built on the site of the Sands Hotel. Stephen then embarked on a UK?national tour of The Rat Pack - Live from Las Vegas. This led him to star in the West End, where the show was nominated for an Olivier Award, and ran for more than 1,000 performances.
The production also features Nigel Casey (as Dean Martin) and David Hayes (Sammy Davis Jr). Nicola Emmanuelle joins the show as Ella Fitzgerald to celebrate the First Lady of Song and Queen of Jazz.
Extra songs featured in this special new edition of the hit production will include Night and Day, The Lady is a Tramp, Mack the Knife and S'Wonderful, with Ella singing alongside Frank and Sammy.
Joanna Walters, Amelia Adams, Rebecca Parker and Laura Darton complete the cast as The Burrelli Sisters.
The Rat Pack - Live from Las Vegas runs at Darlington Hippodrome from Tuesday 8 to Saturday 12 May.