Photo Flash: Inside Rehearsal For CLOSE QUARTERS at Sheffield Theatres
Sheffield Theatres and Out of Joint present the world première of Kate Bowen's Close Quarters. Kate Wasserberg directs Ruby Barker (Private Sarah Findlay), Bradley Banton (Sergent Adeyemi), Chloe-Ann Tylor (Private Alison Cormack), Dylan Wood (Lance Corporal Brian Armstrong), Sophie Melville (Private Clare Davies) and Kathryn O'Reilly (Captain Anna Sands). The production opens on 29 October, with previews from 25 October, and runs until 10 November.
Cormack, Findlay and Davies are the elite. They are the first generation of female soldiers to serve in the British infantry in close combat roles, ever. They've aced physical tests only 5% of female soldiers can pass; they've been trained to shoot, fight and kill. They've proven their exceptional skill and discipline - while everyone around them questions whether they should even be allowed to serve. And now they're about to join the action.
Kate Bowen's taut, funny and powerful play follows three very different, pioneering young women in the world's most dangerous workplace.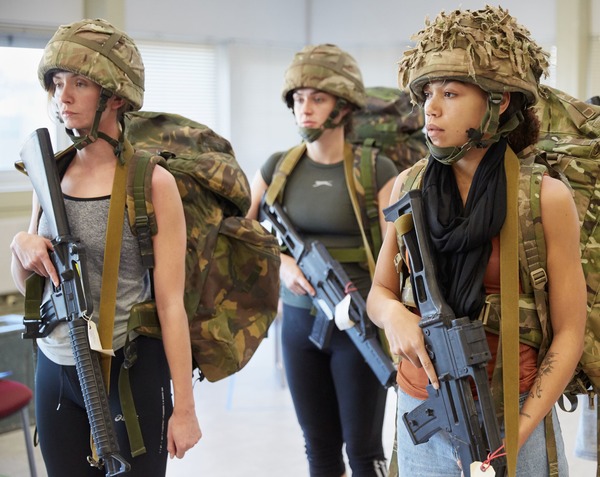 Sophie Melville, Chloe-Ann Tylor, and Ruby Barker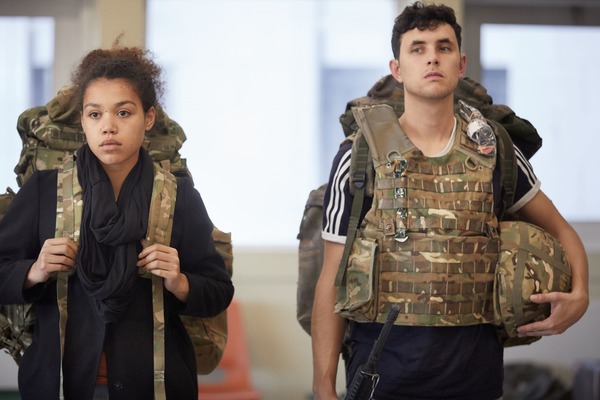 Ruby Barker and Dylan Wood