Photo Flash: First Look at BOY MEETS BOY at Jermyn Street Theatre
Jermyn Street Theatre presents A UK Premiere of BOY MEETS BOY, A Musical Comedy, with Book by Bill Solly and Donald Ward; Music and lyrics by Bill Solly; Directed by Gene David Kirk; Musical Director, Stefan Bednarczyk; Choreographer, Lee Proud; Designer, Alice Walkling; and Lighting & Sound Design Phil Hewitt. Check out photos from the production below!
The time: December 11th, 1936. The place: the elegant Savoy Hotel in London.
Outside, the abdication crisis is reaching its climax, the United States reels from the Great Depression and Continental Europe is shadowed by the menace of Hitler and the National Socialist party as storm clouds gather for the maelstrom to come. Inside, society London exists in the twilight of empire - a hedonistic bubble where party-goers dance away the last years of peace.
BOY MEETS BOY is set against this backdrop of pre-war London sophistication, a world of cocktails and carriages, black-tie and ball-dresses where Nightingales Sing in Berkeley Square and unconventional romance blooms. Boy meets Boy, Boy loses Boy, Boy wins Boy.
Bill Solly (music, lyrics and book) and Donald Ward (book) have lovingly recreated the era of the black and white movie musical replete with witty lyrics, memorable melodies and a cunning twist on the standard musical love story. BOY MEETS BOY opened in 1975 off-Broadway at the Actors' Playhouse and ran for 463 performances. This is its UK premiere.
BOY MEETS BOY features a stellar cast: Stephen Ashfield, Johnjo Flynn, Craig Fletcher, Ben Kavanagh, Anna Nicholas with Benjamin Bailey, Carly Mackelvie, Nicola Martin, Gregory Sims, Biancha Szynal, Helen Turner, Jay Webb, Aron Wild.
Showtimes are Tuesday to Saturday 7.30pm and Matinees Thursday/Saturday/Sunday 3.00pm
Tickets are available for £20.00 £16.50 concessions. Call the Box Office for further information on: 020 7287 2875 Box Office hours 1.00pm-9.00pm weekdays; 1.30pm - 9.00pm Saturday or online: click here for tickets.
For more info please visit http://www.jermynstreettheatre.co.uk/
BOY MEETS BOY is produced by special arrangement with Bruce Ostler, BRET ADAMS, LTD, 448 West 44th Street, New York, NY 10036. www.bretadamsltd.net.
Supported by The Jerwood Space, Sir Oswald Stoll Mansions and UK Theatre Web: http://www.uktw.co.uk
Phote Credit: Roy Tan


Stephen Ashfield

Stephen Ashfield, Craig Fletcher, and Ensemble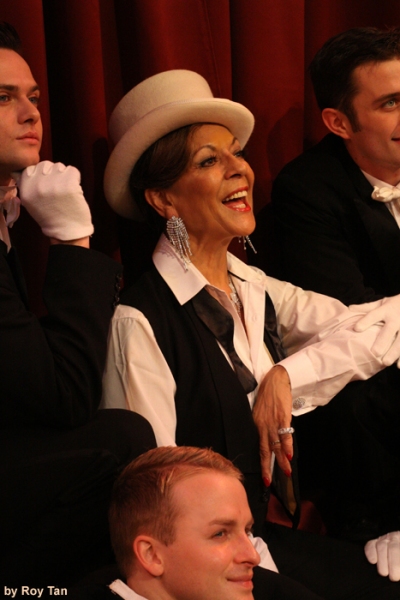 Ann Nicolas and Ensemble

John Jo Flynn and Ensemble

Stephen Ashfield, Craig Fletcher, and ensemble

Ann Nicolas and Ensemble

Stephen Ashfield and Craig Fletcher